Last weekend Mish and Zev Wasserman of Boy Meets Girl Weddings invited me to go along to a wedding they were staging for a couple from Nassau at La Bougainvillea. It was a great opportunity to see them in action – and it was really impressive.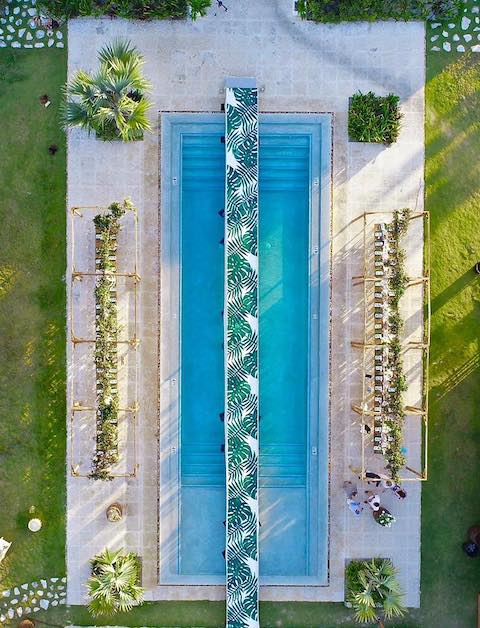 They built a runway down the length of the swimming pool so that the bride walked on water – it was beautiful. The tables for eating at were set up on either side of the pool and looked gorgeous. The ceremony was held under the open sided pavilion overlooking the beach and was performed by Matthew Sweeting from Nassau – known as the Island Preacha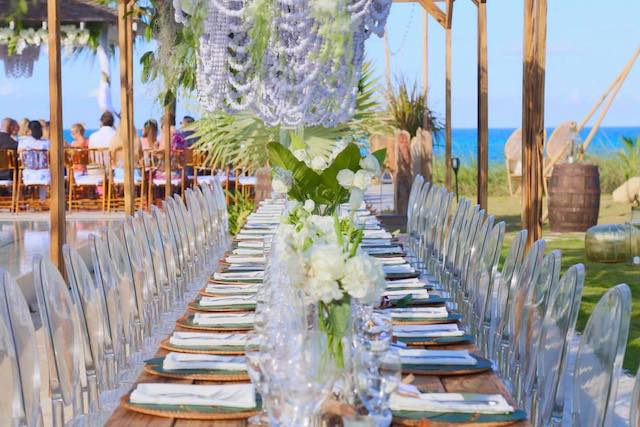 Mish and Zev provided the catering services and the dancing was courtesy of Jose Ageeb – known as Jose the Party Maker. Mish does the floral decorations using a supplier from Nassau – and she does do a beautiful job as the pictures show…….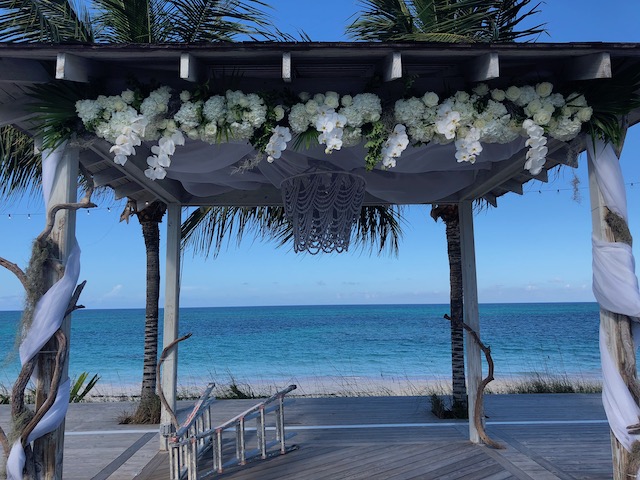 I had the opportunity to talk with Mish about how they established their company – Boy Meets Girl Weddings – and I love their story. They met in Airlie in Australia when they were both working on a yacht. ( hence the name of their eldest son ! ) At that time Mish was the chef and Zev was the dive master and first mate. Now of course Zev is the chef and Mish organises everything else. Anyway they came to Eleuthera as Zev's parents – Richard and Rhonda – owned Rainbow Inn. Mish organized and planned their own wedding 9 years ago for 300 people as there was no-one else around to do it. And of course she spotted a great business opportunity.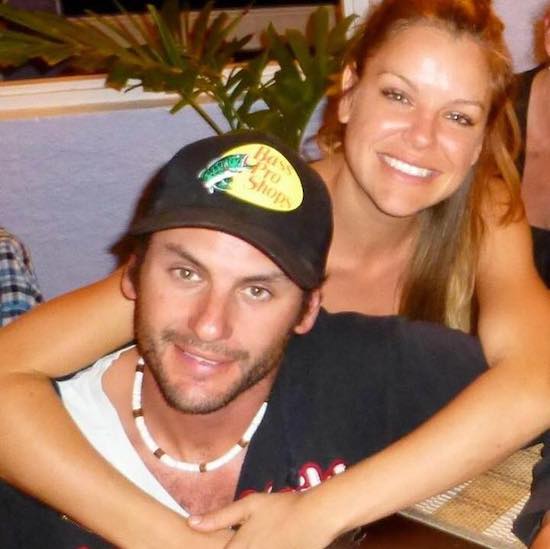 Now they handle around 40 events per year – not just weddings – but corporate events and also private catering as well. They are in the process of building a large storage facility to house all the furniture and props they have for the events. And it is a really good collection as well – tables, chairs, chandeliers, a bar – all sorts – as well as lots of decor items.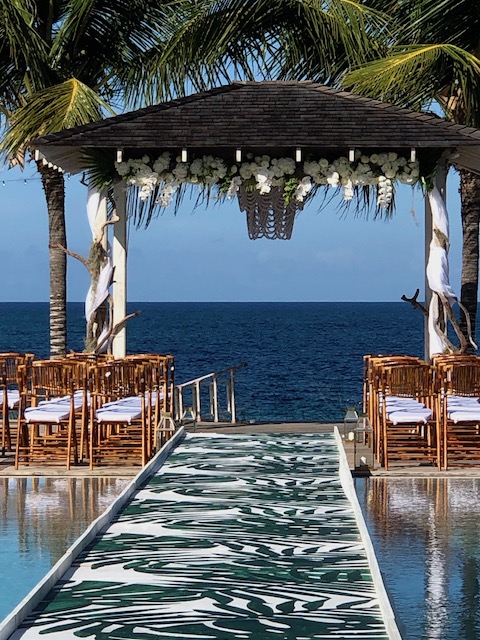 The wedding last week was for 100 people – sometimes it is more – up to 225 – with the largest one being Mish and Zev's as I said before for 300……
Wedding planning is a major job on Eleuthera – it is a major job anywhere but on an island where everything has to be shipped in there is very little room for error. Mish handles this all cooly and calmly and inspires a sense of capability in her clients. She does everything with a smile and makes people believe that nothing is a problem. Any drama that goes on – and I don't feel that there is much drama really – goes on in private !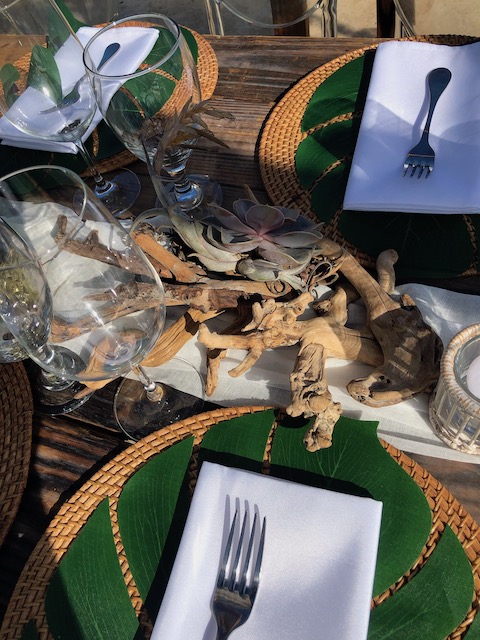 Much of their business comes from referrals which shows how happy people are with the services they offer – with the majority of their clients coming from the US.
They are a young, talented and enthusiastic couple who have made a great niche for themselves here. If you need any event planning and handling then do not hesitate to contact them.You can email them at contact@boymeetsgirl-weddings.com
I am a big fan and will continue to promote them wherever I can …….