Catch up from Governors Harbour this week with news of the HACE fundraiser and other assorted bits and pieces….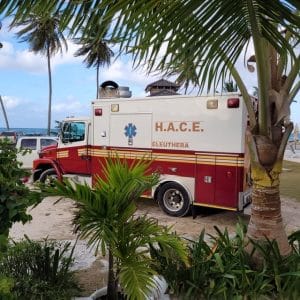 So the HACE fundraiser was scheduled for a Monday night at La Bougainvillea – but unfortunately the weather was not kind – it was extremely windy and cool with a little rain in the air – so it was rescheduled for the Wednesday. Many people – ourselves included did not see the email sent out at 6pm with that news- so plenty of us turned up anyway. We had a drink, chatted with a few people and then returned home as Jane – my sister – had arrived that day. Off we all trotted on Wednesday – it felt a bit of a deja vue moment – but soon the party was in full swing. Don Bouchat had done a sterling job getting his band together as well as organizing the whole shebang – so a major hats off to him – thanks Don….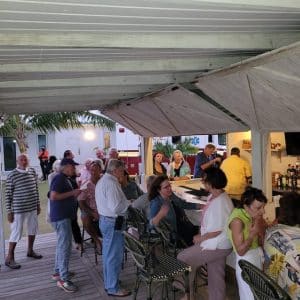 It was very well attended as you can see from the great pictures taken by Neville Sands – one of the main ambulance volunteers…… So it all worked out in the end and hopefully plenty of funds were raised.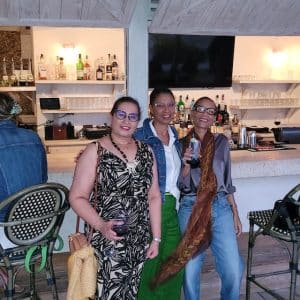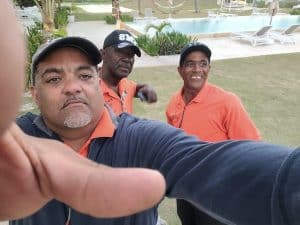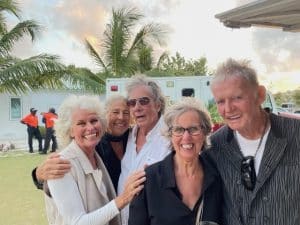 Of course we are loving having Jane here and one of the things we both enjoy is cooking together. Jane is a great cook and inspires me to try a few new things. On Saturday night we made Thai fishcakes with an assortment of salmon, cod and shrimp that I found in the freezer. They were a great success – no real recipe as such but we added Thai fish sauce , Thai curry paste, salad onions , fresh cilantro , lemongrass and a beaten egg to bind it all together. It was blitzed – or rather pulsed – together in the blender , chilled in the fridge then shaped into fishcakes and shallow fried. Absolutely delicious and I wonder if we can repeat it !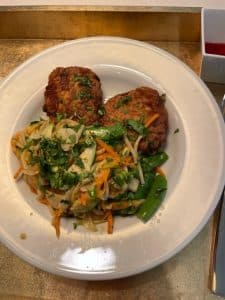 We also made a great new dish which I will add to my repertoire suggested by Chris and Carolyn on the beach. Funny the conversations that ensue when you are walking the dog ! It is based on a Jamie Oliver recipe – but again we didn't have that recipe so we improvised it. In a lightly oiled ovenproof dish you place a number of salmon fillets – these were tail pieces so not too thick. Then we added a layer of the lovely sweet baby tomatoes that are growing like billy-o here at Sprawling Towers. Normally I would buy the small tomatoes here and halve them but the ones we have are tiny so I left them whole. Add a good layer of fresh spinach a layer of grated cheese, a generous amount of heavy cream and then top with breadcrumbs and more grated cheese. Season it well of course and the bake in a medium oven for 20 minutes.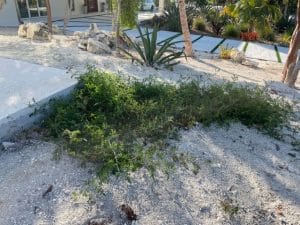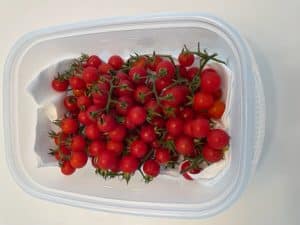 Absolutely delicious and definitely one to be repeated….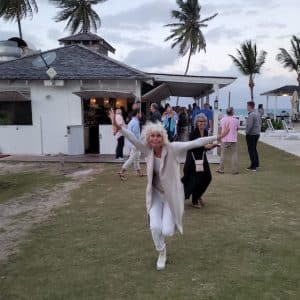 Roadworks are continuing here in GH – the uphill is completed now and so they are working on the downhill. The dust is really horrendous – everything is covered in a layer of grey dust – we need a heavy rainfall or two to wash this off all the plants and trees – but it is the price we have to pay for getting a good road surface.
The main worry will be people driving too fast up and down the hill – at least the potholes and ruts used to force drivers to take it slowly …..
But like everything in life there are advantages as well as disadvantages – so we need to be mindful and drive carefully.
We are getting some tiling done in the two downstairs rooms here at Sprawling Towers and the small kitchens for the gardener's cottage, Bob's studio and the guest studio are all on their way here. Pictures to follow of course.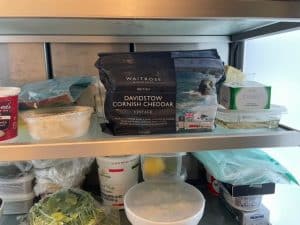 I am encouraging as many people as possible to do the rain dance as we have had next to no rain for far too many weeks here. If you are in a place where you are getting too much rain for your liking  then please try to send it here – we desperately need it.
Have a great weekend and enjoy the simple pleasures in life….
And finally , on that note the pleasure of seeing Brian make herself comfortable in the bowl on the dining table ….