Saturday 6th December saw the latest Flea Market in Governors Harbour Eleuthera.
The weather , thankfully, stayed dry and there was a nice breeze so we didn't fry in the heat !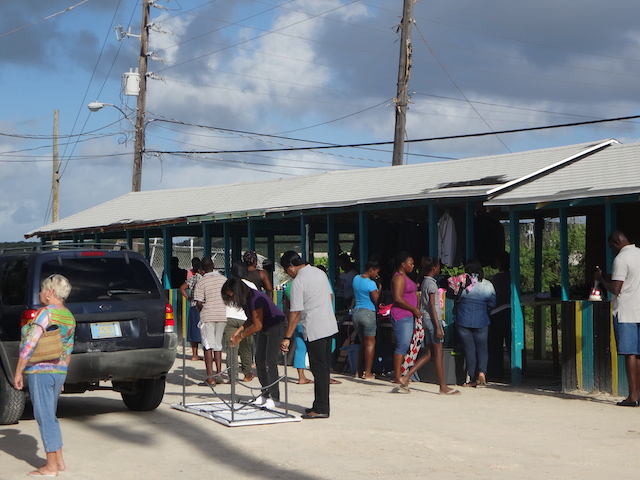 Nine people took stalls and sold a variety of goods – plenty of household goods , Christmas decorations, clothing and shoes – and of course Matty Pinder and his wife were there doing a great trade from their grill.
Stallholders of course can keep what they earn by selling their goods …….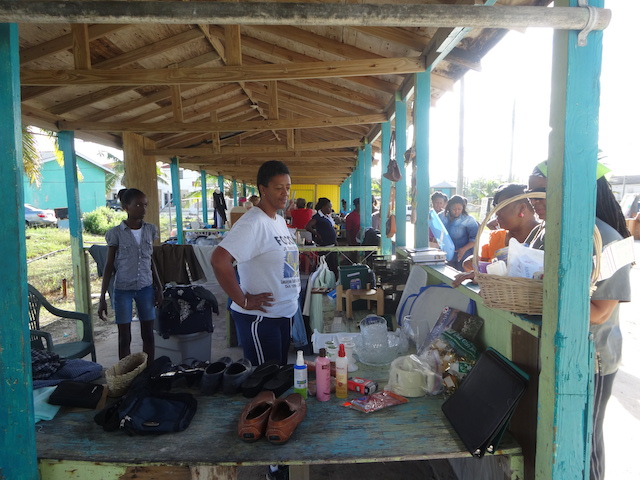 The flea markets are held to raise funds for various charitable causes. This time it was for the Centre for Exceptional Learners right here on the hill in Governors Harbour.
The $25 that it costs to have a stall is what is donated to the causes – so this time we raised $225 to give to the school along with additional donations – a generous $400 raised by selling kitchen cabinets kindly donated by Dan Sharplin and his wife from Double Bay.
Additional donations bought the total to a wonderful $1000 – which is going to be used to improve the facilities at the school.
For people here it is both a good way to get rid of items that are no longer useful to them as well as a source of finding goods that are secondhand – but often in very good condition – without having to import them.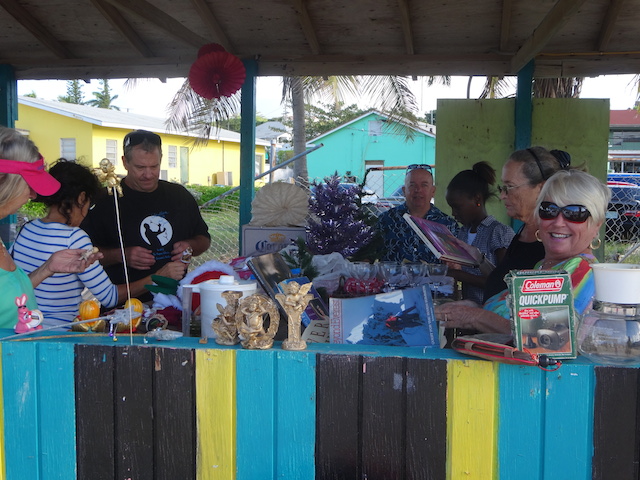 Flea markets are common place in the US and Europe but are a fairly new idea here in Eleuthera – however people are catching on quickly to both what fun they can be as well as useful or both getting rid of stuff and finding new stuff !
The plan is that there will be one held every month – on the first Saturday in the month – so the next one will be on Saturday 3rd January 2015 – see you there !!
Click on the link to connect to the Facebook page for the Flea Market and keep up to date with all the latest news..