Gratitude and appreciating what is good every day of your life is one of the things I always associate with my late father – also called
Bob !
He made me understand that being happy is not found in reaching some mythical state – when you have this much money in the bank or that new car or when you have travelled to that place…   It is found in the every day things that come up in our lives that if we are not careful we miss or even worse – take for granted.
An exercise I very often do myself and ask other people to as well is to say what were the best things about my day today – laying in bed at night and thinking back through the day – going over those special moments – and they are often ordinary everyday things.
The best part of this exercise is when you have done it so often that you recognize and give thanks at the time that it happens and realize that you are happy !  Hearing Pharrell Williams sing Happy is one of  those moments for me ….
Back in England a day with a clear blue sky was one of the things that used to make a day special – it didn't happen very often – but here in Eleuthera it happens nearly every day so that continues to make me happy and smile ….
So here are a few moments over the last few days during a short trip to Fort Lauderdale …..
Firstly waking up at home at Governors Estate and giving thanks that we had power – something most people take for granted but we get power outages and that means for us no water either as we have cisterns that need en electric pump to make the water flow. Taking for granted that water is there when turn on the faucet is something that we tend to do but according to WaterAid one in 10 of the world's population does not have access to safe water.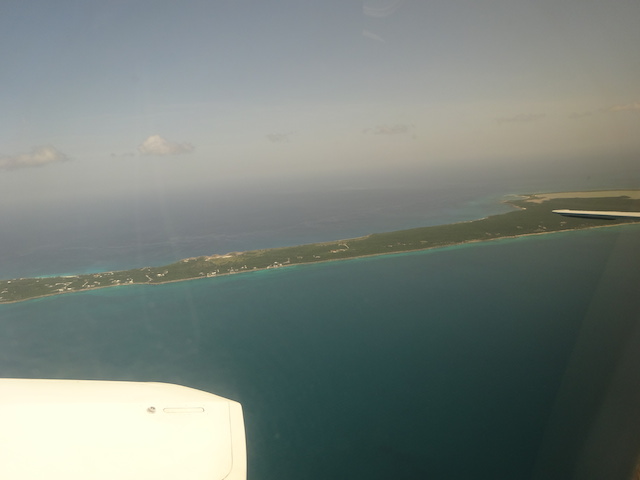 Then flying !! I love flying but I still think it is a miracle – I know little about the physics of it but really – when I see a plane taking off – I just laugh out loud and think – it actually is a miracle.
The first night in Fort Lauderdale we ate my favorite Thai food – at Asia Bay on Las Olas – I would love to show you a picture of the great shrimp pad thai and penang chicken curry we ate – but as so embarrassingly often happens – I only remembered about a photo after we had devoured the food – oops.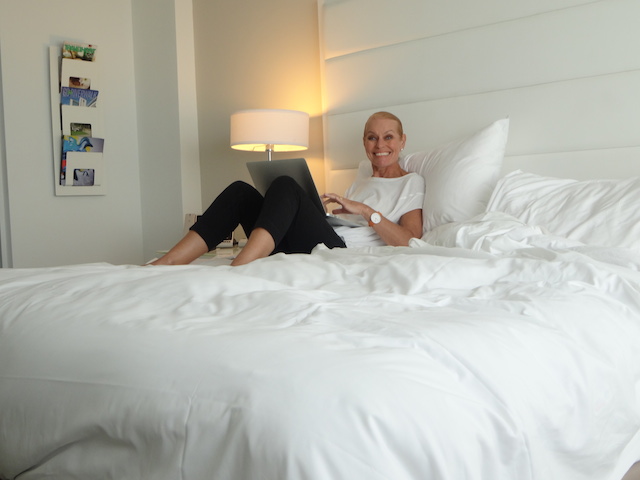 The hotel we stay in – now called Sonesta – it used to be the B Ocean -has the most comfortable beds – when we stayed there a couple of years ago I peeled back the sheets to check out the make and then we went and bought one – Stearns and Foster pillow top. It is a daily joy when we are at home to slip into that super comfortable bed……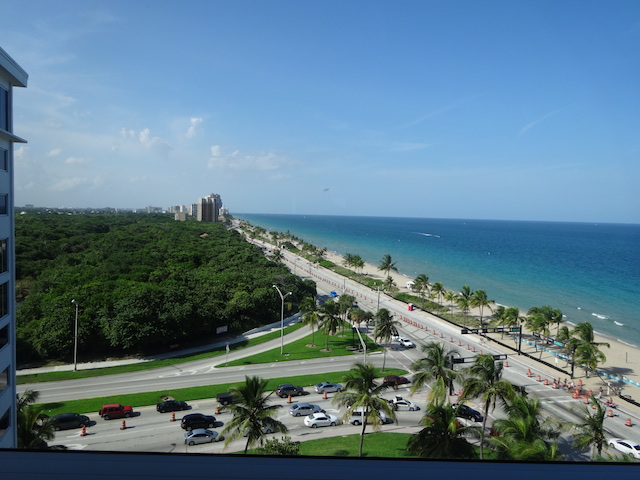 Another treat was a terrific pedicure at the Red Door Spa at the Galleria Mall. The lovely Marcela did the job beautifully – what a delightful person she is…..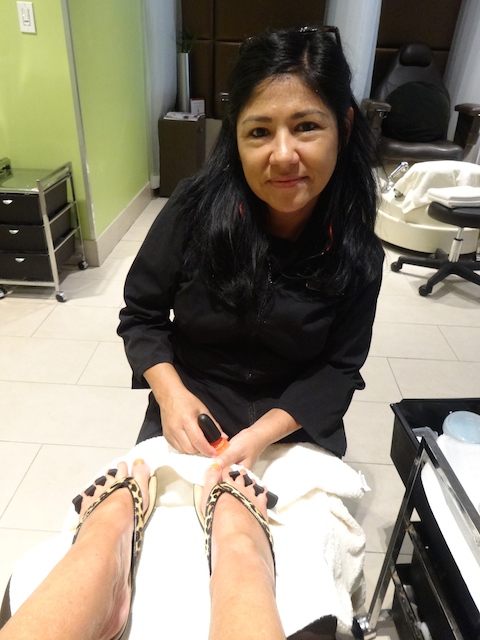 Again on this trip we visited Joe – the Shoe Doctor – on E Sunrise Blvd – he THE BEST shoe repairer ever ! Nothing is too much trouble and he does a really fantastic job – quickly as well. He and his team are a real joy to do business with – they rescue and repair favorite shoes and leather goods that you think are beyond repair and make no fuss at all. So thrilled that we found him a few months ago….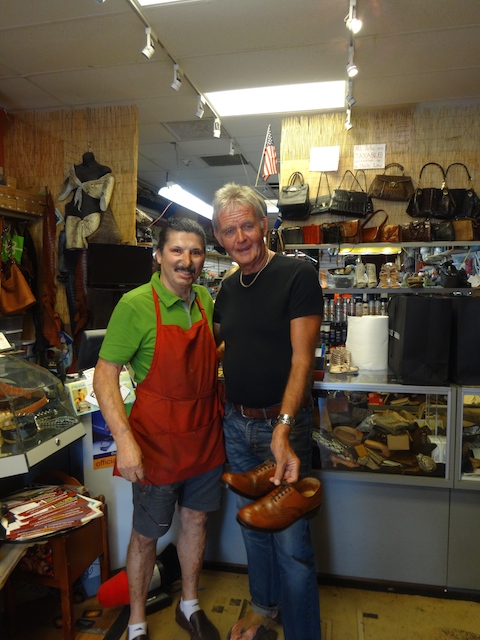 Finally a special highlight of the trip is being greeted and remembered by the staff of the hotel – it takes so little to make you feel welcomed and they do it so well – one of the many reasons we return each time to this place.
So just a few reasons to be happy – try it yourself and be amazed at how many things you have to be grateful for……