In the Best of Eleuthera series  here is a fascinating dip into the oral history of the island with Joy Pyfrom – a resident here in Eleuthera since 1946.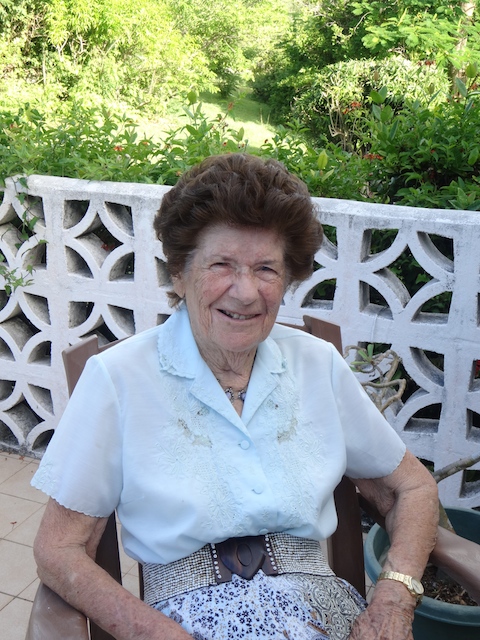 Joy came to the Bahamas as a young woman in 1946 immediately after the Second World War and married local man Loraine Pyfrom a few years later. She is a wonderful source of local historical knowledge and at 87 years old is to be both treasured and grilled unrelentingly for her memories of what the island has been like through these last 68 years !
When I called to check that I was correct in saying that she arrived in 1946 – she told me it was July 17th 1946 that she arrived in Nassau and July 19th when she arrived – by boat of course in Governors Harbour  – oh for a memory like that !!
In the course of several conversations with Joy it became apparent very quickly that the Naval base here played an important role in the development of the island – so here as the first in a series of blogs about the recent history of Eleuthera is a quick delve into what impact NAVFAC had.
NAVFAC – or Naval Facility Eleuthera was started as a construction project around 1951 – although it was not officially commissioned until 1957 and was finally closed down- very quickly apparently – in 1980.
Originally known as the "US Navy Experimental Facility, Eleuthera", the creation of the base dates back to November of 1950, when Western Electric was selected to build a demonstration SOSUS (Sound Surveillance System) installation on the island as part of a project to track Soviet submarines in the Atlantic.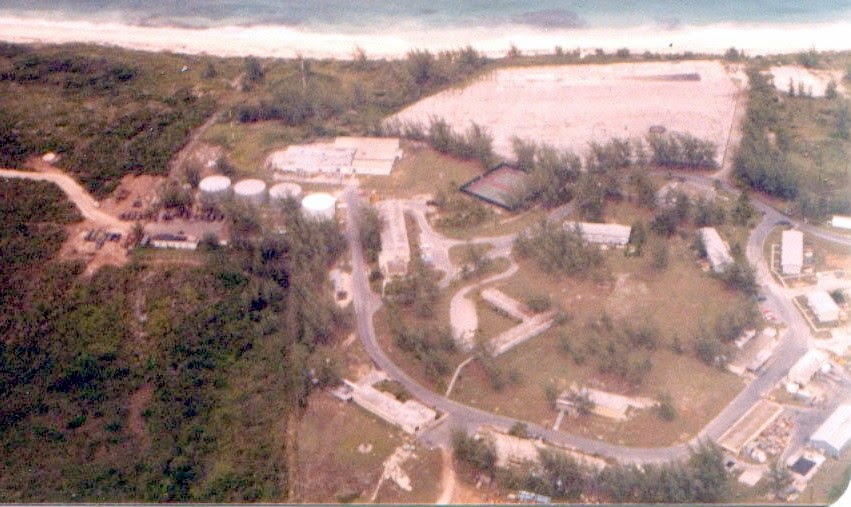 Eleuthera Auxilliary Air Force Base (AAFB) began operations in September of 1957, – it was part of the Air Force's  centre that monitored  long range rocket and guided missile launches for the Air Force , Army and Navy.  The Atlantic Missile Range as it was named included a dozen bases around the Caribbean, and even further away.
The above information comes from this website – http://www.projecteleuthera.org/ruins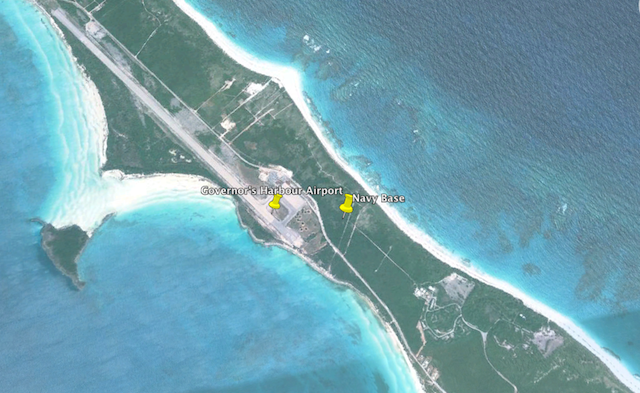 US Army Engineers built the mile and a quarter length airstrip at Governors Harbour Airport in 1952 – this of course meant that the largest supply planes could land here easily and all these years later we can all be thankful for it.
There were around 150 servicemen and their families stationed in Eleuthera and many of them rented local houses and apartments – bringing much needed money into the area's economy. They were a sociable lot and liked to mix which meant lots of parties and social functions.
Some of these ex-servicemen and their families still come to visit Eleuthera – check out some of their pictures on their Facebook page.
The actual Navy base itself has now fallen into total disrepair – although water storage is being made use of at the Reverse Osmosis water plant there  – see this article from the Eleutheran newspaper.
Joy talks of the impact that having the base here brought – over this period the  airport was developed and of course the coming of mains electricity happened as well – in 1954 !! – before that it was all kerosene lamps and kerosene fridges as well – and of course no air conditioning or fans until then – almost unimaginable now……
Watch out for more posts courtesy of Joy's fantastic memory.