Wishing you all a Happy Thanksgiving from Eleuthera …. Now I know that it is a US holiday and I apologize profusely to our Canadian readers who I forgot to wish Happy Thanksgiving to for October 10th – and of course here in the Bahamas and in the UK it is not an official celebration at all but I just love the spirit of having a day when we do give thanks for all that is good in our lives.
You are all used to me banging on about gratitude and giving thanks for the good and even the mundane things in life that it is so easy to take for granted but I am going to do it again and again – but it really is so important and enriches our lives when we pay attention to that delicious cup of coffee or that smile that brightens up our day….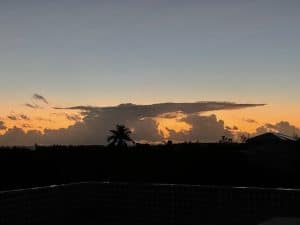 For those of you celebrating Thanksgiving with a big special family gathering – don't forget to add a large portion of compassion and tenderness for the people that irritate you or that you find difficult –  remember I always think of those as our best teachers…..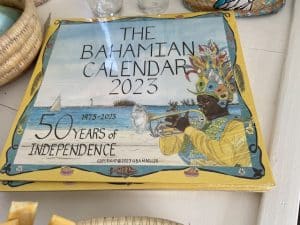 On a different note I paid a visit to the store I was telling you about last week – Location – just north of Governors Harbour. It is an absolute little gem and run by Amanda Thompson – one of the daughters of Pam Thompson from Gregory Town – owner of Island Made – the gift shop I always tell our readers about to find those original take home mementoes.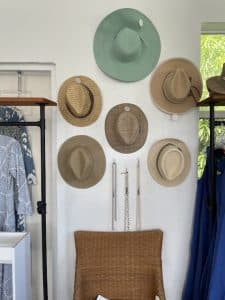 Well now you have a lot of those items right here in Governors Harbour – along with a great selection of resort wear – just the sort of thing to waft about in at the end of a busy day at the beach !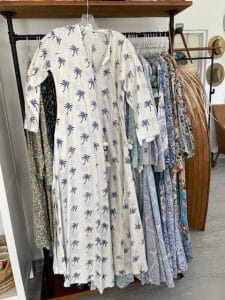 The shop is open every day apart from Wednesday and Sunday from 10 – 4 – do stop by and check out the great selection. In the meantime here are a few pictures showing some of the great things available……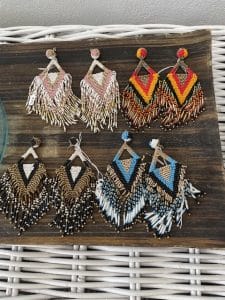 News on Sprawling Towers is that we now have our railings up so no chance of anyone falling off the edge and we absolutely love them. They look like a ship's rails ….. Huge thanks to Tom McDonagh of Complete Metal Solutions in Fort Lauderdale for the wonderful job they have done. They also manufactured the steel frame of the house so they have a good presence here in Sprawling Towers !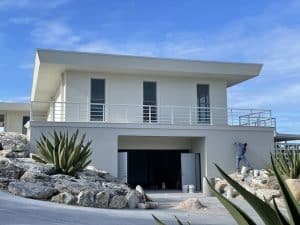 Well that's all for this week – and once again Happy Thanksgiving – especially to those people feeling that they really don't have much to give thanks for – you woke up today and you have the gift of life. Live every moment of your life – don't just wait for the one inevitable thing to happen to you – I'm sure you know what I mean……