As it says above – just a short one this week. As some of you have already seen on FaceBook Bob has had a nasty fall this week and I do want to acknowledge that and not pretend that it didn't happen. He got off pretty lightly in the scheme of things – but it is a difficult time and not really something I want to share on the blog. Usually as you all know I am very open about what is happening with us but I need some time to get to grips with it all so as I said – just a short one this week.
It is pineapple season here in Eleuthera and we had been gifted some fabulous pineapples – so what do you do with them before eating them – dress them up in sunglasses of course. They are sweet and juicy and worth waiting a year for – absolutely yummy right ?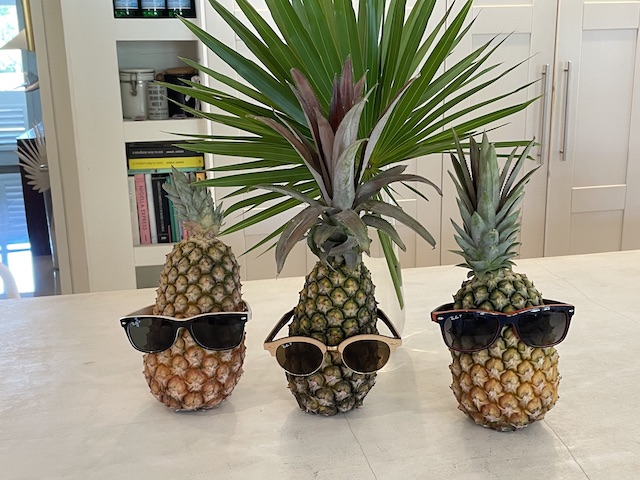 And now take a look at these shots that Bob took from inside the water cisterns at Sprawling Towers. There are 3 chambers that interconnect as opposed to one huge cistern – for better strength in case you were wondering – and these shots made it look like a brutalist cathedral. Very arty.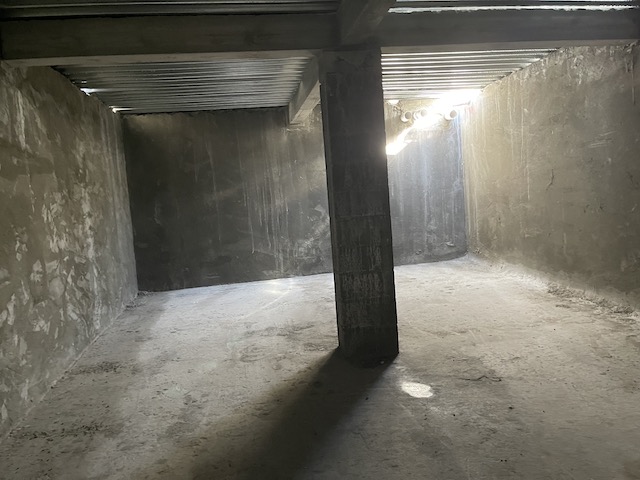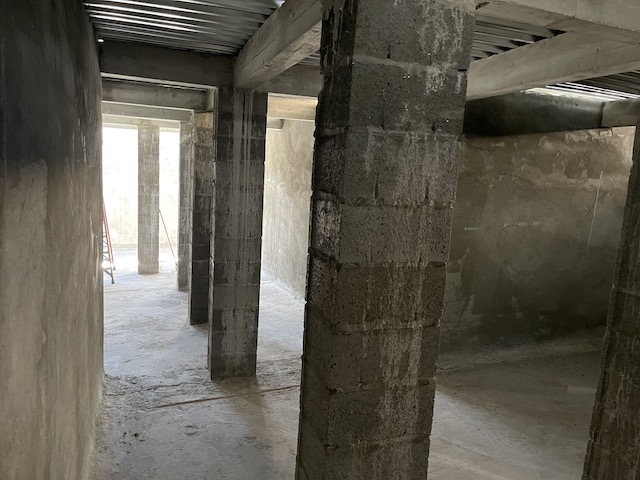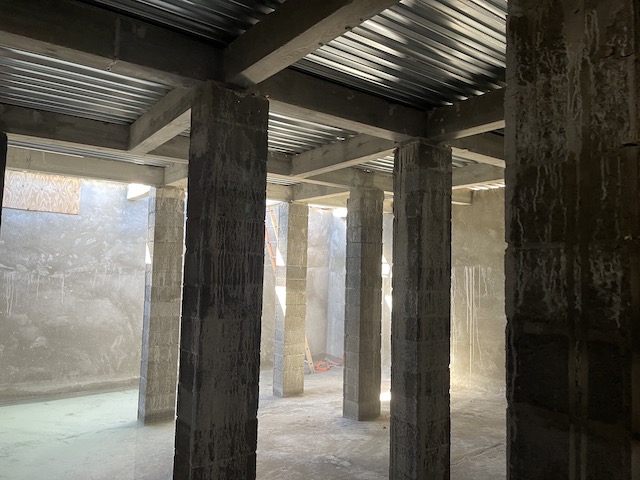 The metal sheeting is on over the top – electrics and plumbing to be roughed in next so that the slab can be poured here too.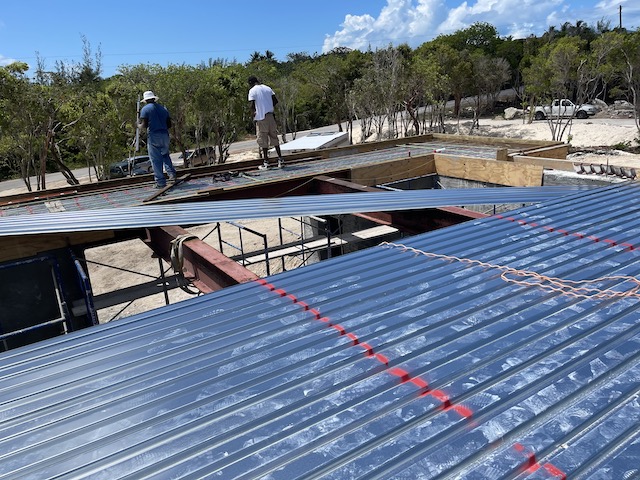 And finally I want to wish Dan a happy birthday – it was his birthday on June 1st. Dan loves the dogs so much he bakes them his own special Doggy Dan Biscuits. The dogs love the biscuits so much they follow me very closely when I have them on our beach walks. I was going to post a great picture but I cannot convert from HEIC format to JPEG so you will have to wait !
Stay safe …..