So this week I am bringing you good news, sad news and an update on Bob after his nasty fall. Plus of course there has to be something about Sprawling Towers.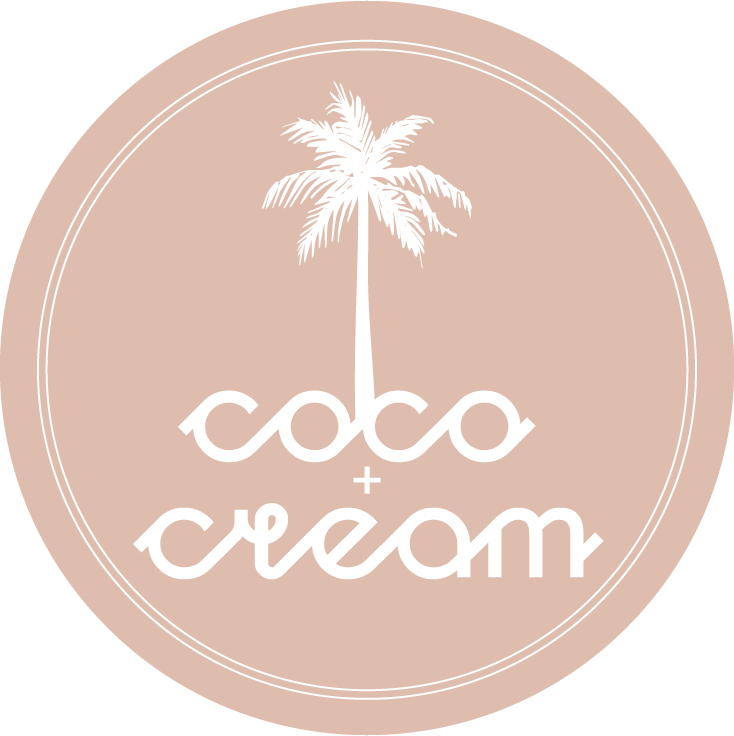 First the good news – there is great new ice cream parlor in Governors Harbour – it is called Coco Cream and is in the shop that adjoins The Buccaneer. It is the brainchild of Kris Johnson – son of Michele Johnson and part of the whole Johnson family that run The Buccaneer. You can see for yourselves from the list below the different flavors that they have and when you are visiting if you don't want to have a waffle cone then you can buy it in a tub and take it home to put in your freezer.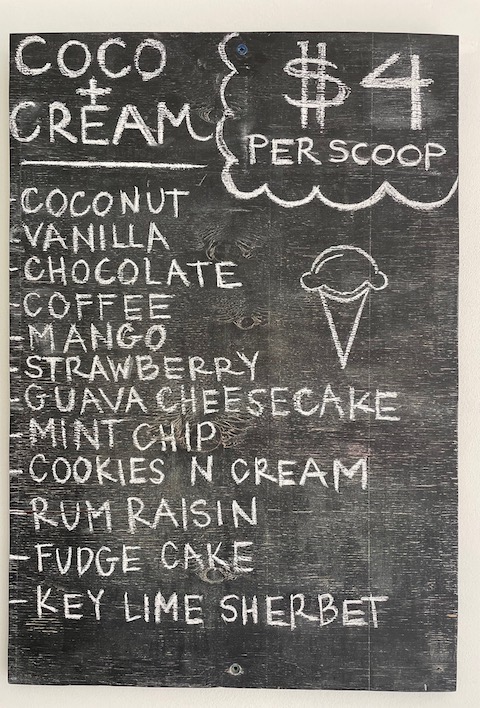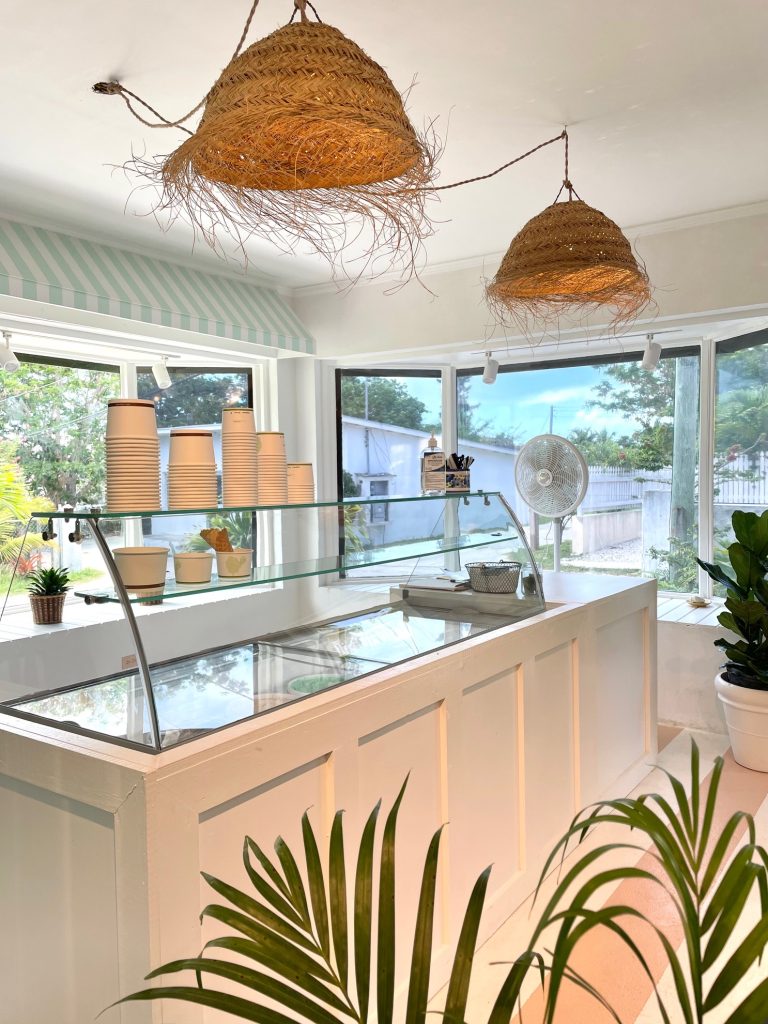 Such a great idea to have an ice cream parlor here in GH and long overdue – I expect to see lots of people strolling around enjoying a cone , sitting looking into the harbor or wading through the water with one in their hands !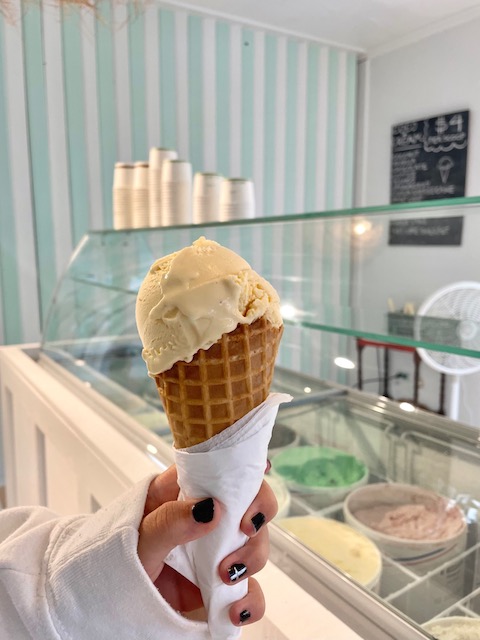 We wish them every success and will definitely be supporting them ourselves.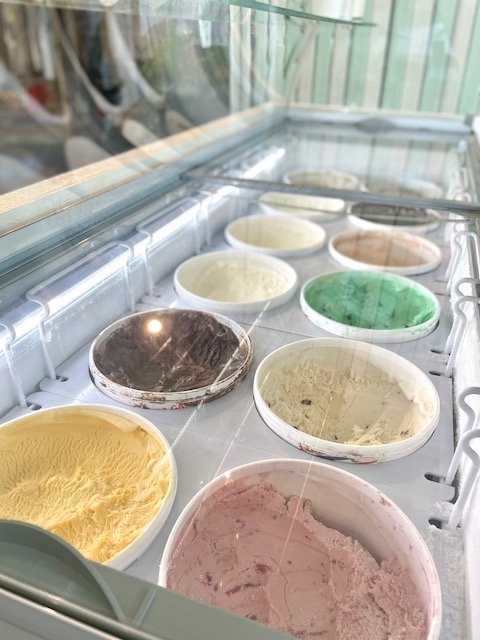 Now the sad news – many of you who have visited the Buccaneer on trips here will have seen the matriarch of the Johnson family sitting at the table just inside the door – dear Brenda. Well she passed away this week after her health deteriorated. She was a real character and for many years was around the Buccaneer keeping her eagle eye on all that was happening .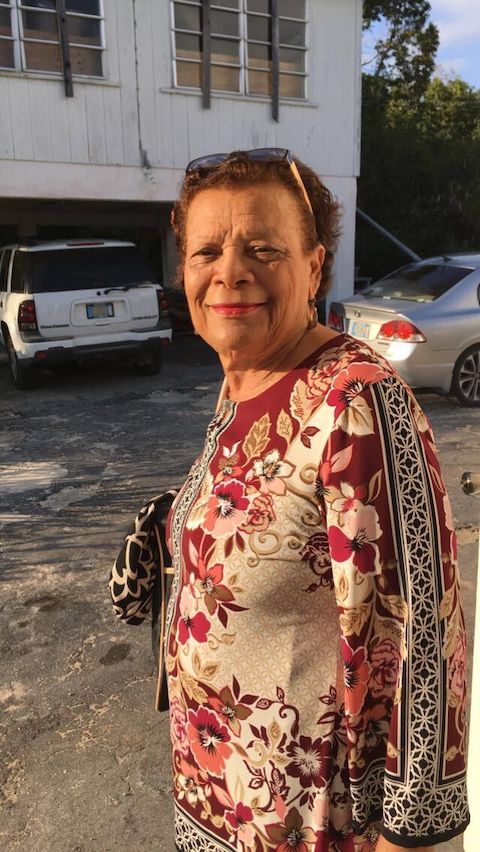 Brenda was born in October 1938 – so she would have been 83 in 4 months time. The family often called her Alice which was her mother's name. I asked Michele – her daughter in law why – and she told me that Dwight – Michele's late husband – started calling her that when he was a small boy because she looked so much like her mother. Of course it stuck and in due course a lot of the close family also called her Alice. She has left a great legacy through her children and grandchildren that will be remembered for many years to come. RIP dear Brenda ……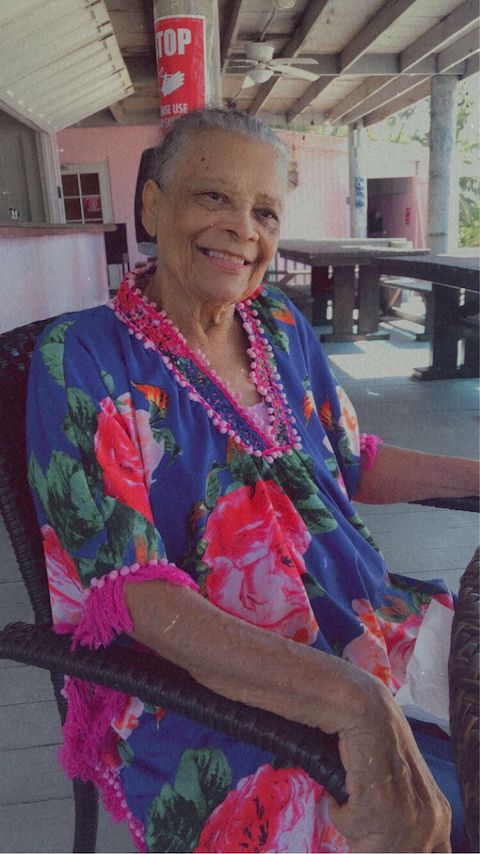 Now a quick update on the nasty fall that Bob had on May 31st. He was emergency airlifted to Nassau after an Xray at the Eleuthera Wellness Clinic in Palmetto Point showed that he had fractures to the C6 vertebra. I want to thank at this point the brilliant Jason Thompson and Neville Sands who came out with the HACE ambulance along with a paramedic from the Wellness Clinic who I am ashamed to say I cannot remember his name. They all attended to Bob and got him immobilized and in to the Clinic. Dr Lightbourne and his staff were brilliant at the clinic – and again a huge thank you to them.
Bob was kept in Doctors Hospital until Thursday – then we flew back home on Friday. Now he has a good few weeks of being a patient patient and wearing the brace in order too try to avoid surgery on his neck. If the bones begin to knit after 6 weeks – he will have a second MRI scan that will show if they are healing. If they are then there is a good chance he can avoid surgery – so taking things easy and being a good patient are vital. It is funny – everybody who has heard about the accident has wished him a speedy recovery – but speed is not important – actually allowing himself time to heal is what is needed.
And Bob – I know you are reading this so please be good to yourself and take the time that is needed !
OK so finally on to Sprawling Towers and progress there. Well the steel frame is starting to be erected , more plumbing and electrical roughing in is happening on the next section and very importantly the 2 septic tanks are under construction ! I know that someone will ask why 2 – so one is for the top end of the house and will also be used for the bathroom in Bob's studio and the other will be for the other end of the house and the guest cottage. Satisfied ?