Did you know that May is Nurses Appreciation Month not only here in Eleuthera but around the world as well ? Well it is – extended from the usual week to a month because of the immense challenges that the medical service have faced during the COVID pandemic. I was invited along to a service held at the Cancer Society Building in Palmetto Point last Friday held to honor all of the nurses on island but with a special honoree as well – Nurse Monique Cambridge from the Hatchet Bay Clinic who has faced her own monumental personal challenge to her health.
It was such a joyful occasion … The nurses all looked fabulous in their spotless white uniforms but for this occasion with the addition of glamorous hair and make-up. Two of the nurses were the hosts of the service and they did a wonderful job. There were speeches – a couple of which of course were a bit too long and went slightly ( !! ) off the point – but generally most people stuck more or less to the 2 minutes they were allocated. Some were very humorous, some very moving and it was a real pleasure to be part of the group that came together to acknowledge the bravery and courage that these nurses muster every day just by going to work. The pandemic has made them – as well all know – front line responders at risk potentially from all the people who come in to the clinics. They are brave , efficient and get the job done. But it continues to be really important that we acknowledge and thank them for the wonderful job that they do.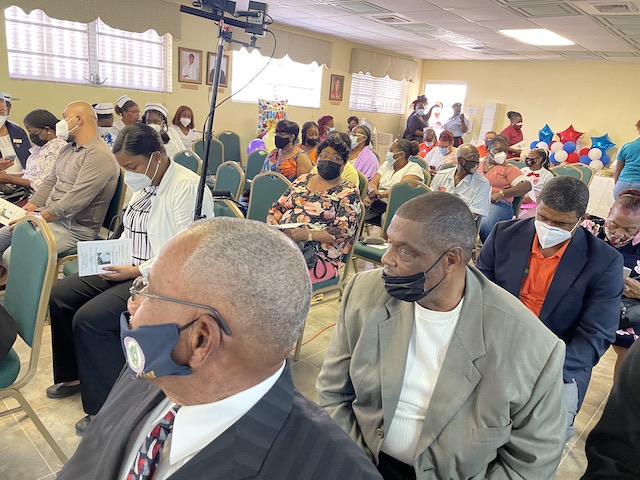 Of course the doctors and clerical workers also are hugely deserving of our thanks and they were also recognized and thanked during the service. There were a couple of musical selections played by the school band and messages read by the nurses themselves sent from senior and principal nursing officers as well as the director of nursing in Nassau.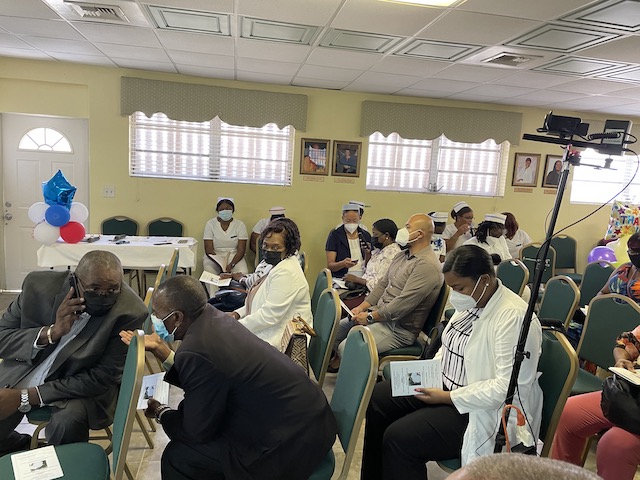 As I said it was both a privilege and pleasure to be invited along to give thanks to these very special people who do their job day in day out with not nearly enough praise and recognition. Thank you !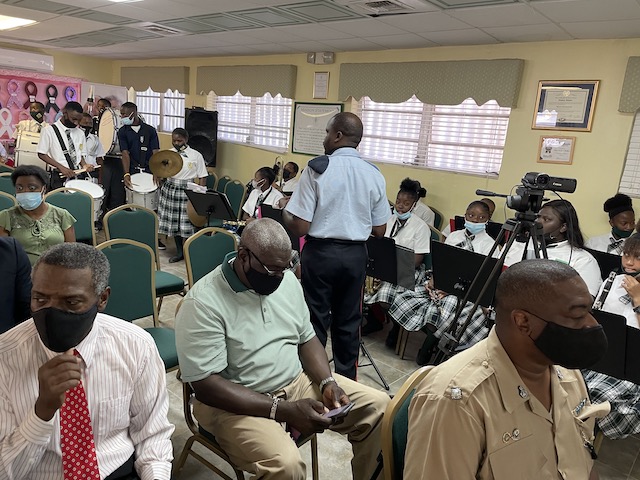 On a different note – food often comes creeping in to these blogs and this week's is no exception ! I want to give you all a heads up to a delicious new item Bob and I are enjoying from Bacchus Fine Foods. They are home made turkey empanadas and they make the perfect lunch – or snack for that matter ! As I have mentioned before personally I can never have too much pastry so they really hit the spot for me. They are in the process of making a vegetarian one as well which I will report on as soon as I have sampled a few ! Bob and I go there for lunch sometimes in the week and so we have been having the empanadas with a small greek salad – perfect lunch ! I also want to recommend again their grilled cheese sandwich which again we often enjoy with a greek salad. So delicious and the smell of the grilled cheese being cooked is absolutely divine !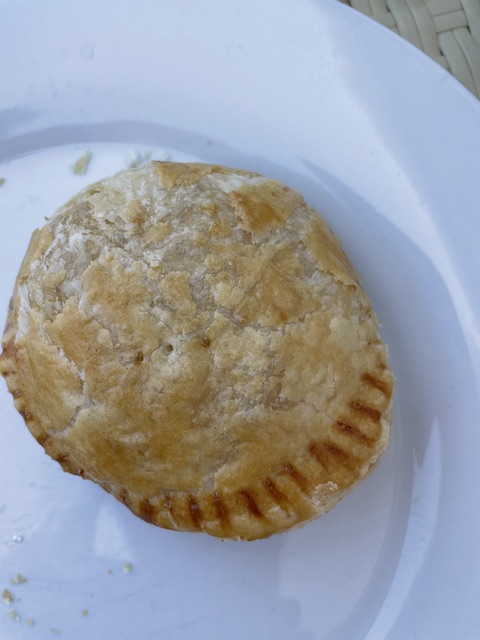 And of course on to progress at Sprawling Towers – which is fast ! This week I had to get the electrical scheme and plumbing planned for the living end of the house as the electrical conduits and plumbing pipes had to go in before the slab gets poured – in fact by the time you are reading this it probably has been poured …. The metal sheeting that that goes over the water cistern and garage arrived at the beginning of the week – so no let up in the electrical plan and plumbing for the entrance area and bedroom end either – goodness I hope I have it sorted quickly !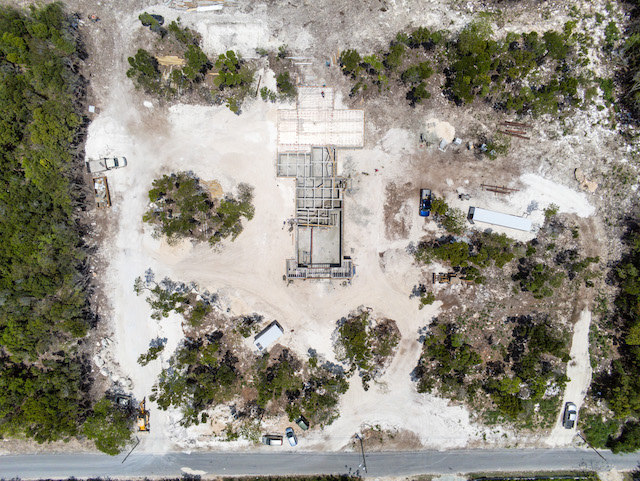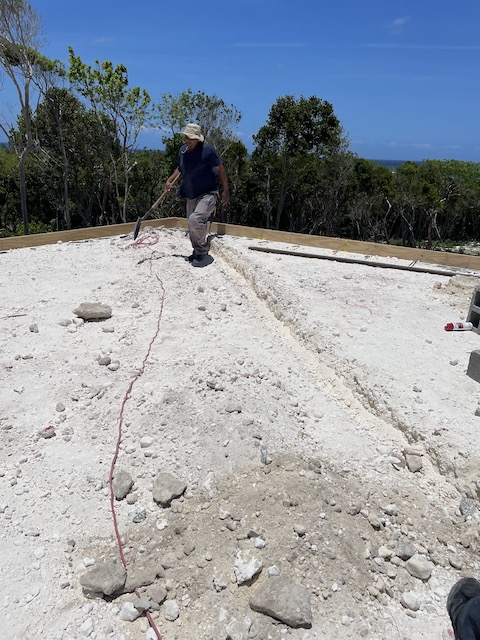 It is a bit like being behind the reins of a runaway horse – I thought we had so much time but suddenly definitive decisions are being made and I want to shout out 'I'm not ready ! ' This is a long standing family joke – one day my sister Jane and I took my two granddaughters who were maybe only 8 and 10 at the time to a big adventure park just outside London. We were poised at the top of a huge water chute – and the cart we were in started to move forward Sophie – the younger of the 2 shouted at the top of her voice – 'I'm not ready !!' I finished up with a huge mouthful of water as I couldn't stop shrieking with laughter as we flew through the water …. Isn't it wonderful how a throwaway remark like that can become enshrined in family history and recalled at least 20 odd years later ! Thank you Sophie xxx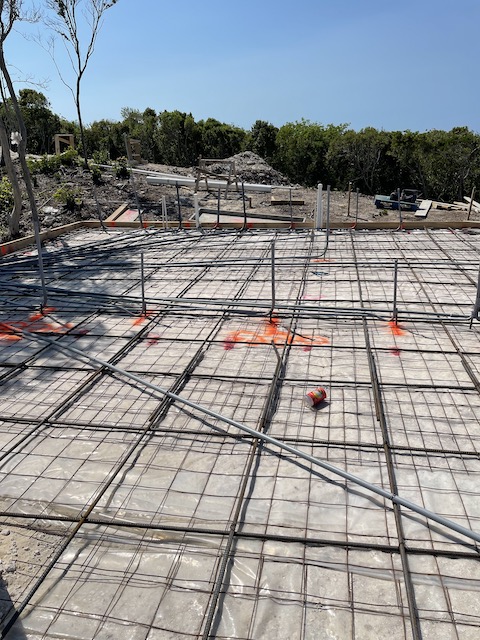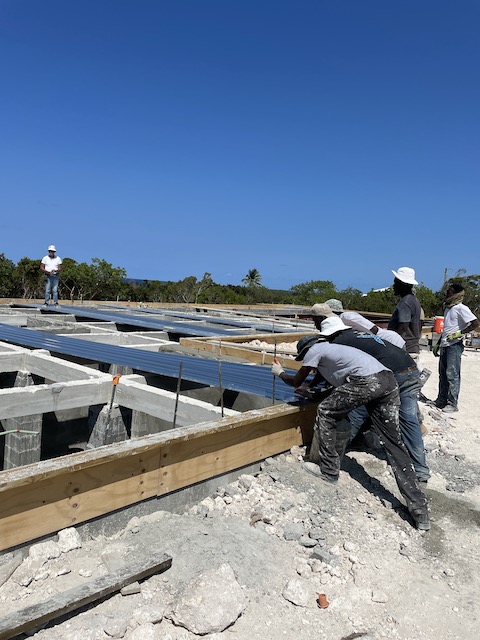 Thank you again for all the comments and positive feedback that you give to me for my weekly inane ramblings – if I waited for news of note about the island then there would be many weeks when there was nothing to write about as you know ……
So I wish you all a good week , take care, stay safe and if you meet a nurse or medical professional please make sure that you thank them for all that they do …..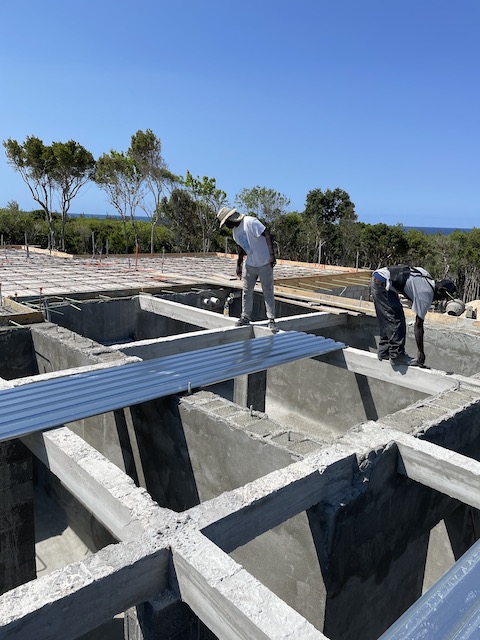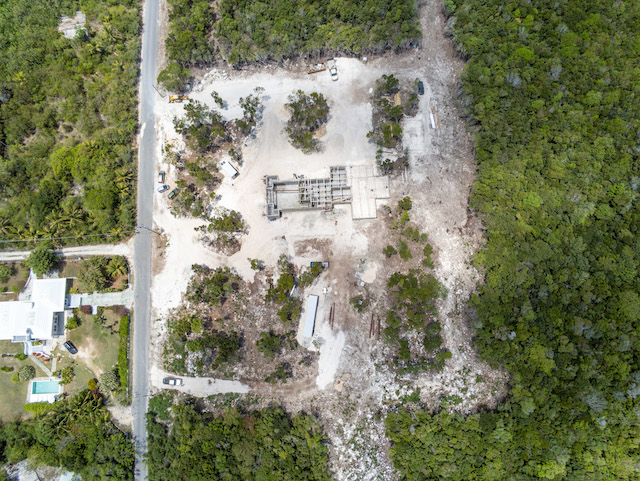 '