Life this week in Governors Harbour Eleuthera is still busy – despite the fact that this is the low season for rentals. It is a time for maintenance and repairs, upgrading and deep cleaning ! We have had to empty the pool at Yellow House in order to acid wash the walls and repair some tilework.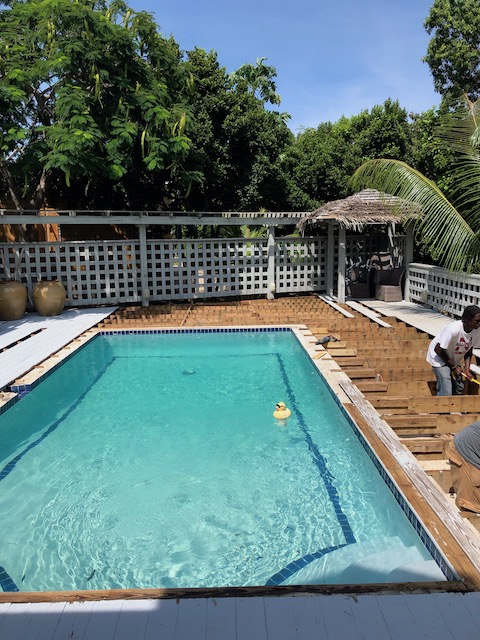 Now it is looking spick and span and ready for the upcoming season. The deck is being sorted out as well – rotting boards replaced and a fresh coat of paint as well….. Actually a lot of the decking boards were not in good condition so it turned out to be a much bigger job than we thought it would – but it had to be done !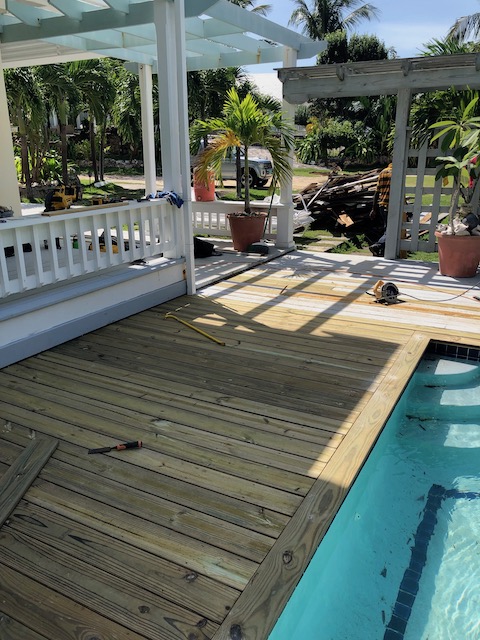 The vegetable patch is being prepared for the upcoming season as well. We had a crop of Sunn Hemp planted which grew like crazy – and no it has no relation to industrial hemp or marijuana ! It is for improving the condition of the soil – it replaces nitrogen naturally and deals with pesky nematodes – so hopefully this coming season we will have a bumper crop. The sunn hemp grew to a great height and then the leaves were stripped of each stem and dug into the soil……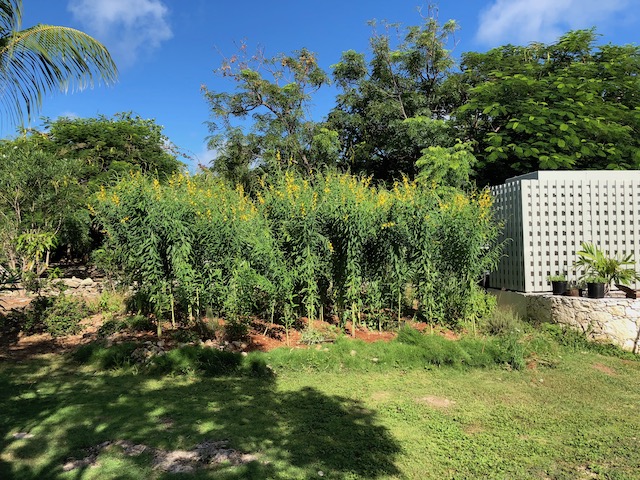 We are also excited about a new property coming into our portfolio any time soon. Fond Memories is a charming 2 bedroom 2 bathroom house at the top of the hill here in Governors Harbour with a lovely view from the large upstairs deck down into the harbour – perfect for relaxing with a glass of wine watching the sun go down. Interior pictures to follow soon…..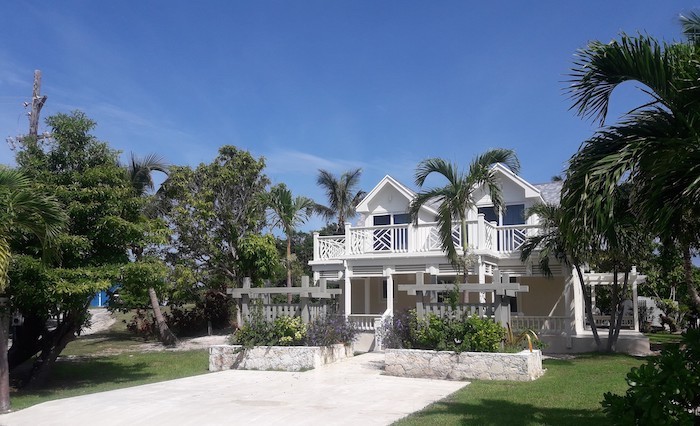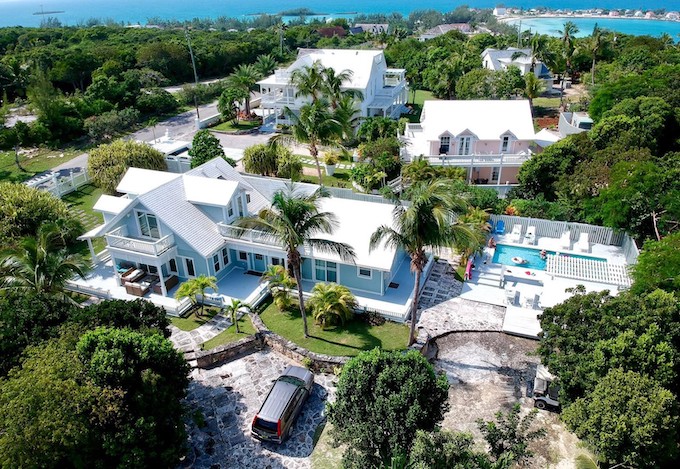 So following I am posting some more pictures from our trip…….