Sometimes living here in Eleuthera means that island fever hits – so slaking it with a trip away to Florida is what is needed.  That's what we did this week – adding in maintenance essentials like dermatologists and dentists ! I am not going to bore you with the gory details of either of those you will be pleased to hear but instead a few details of the more interesting things we did.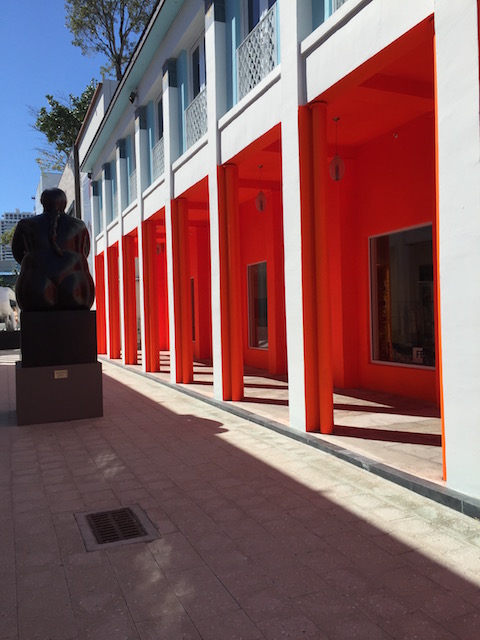 A trip to the Design District in Miami was something we have been meaning to do for a while. The last time we went there was at least 2 years ago and it has developed a great deal more in that time. There is a large branch of a great design resource – a store called Design Within Reach – and that was our first stop. I was looking for inspiration and product for a great little project I am working on for clients at the moment. It is a purpose built upstairs outdoor dining and lounging area with the most incredible view over the beach. I found a lovely 10 foot dining table at another of my favorite furniture stores – Cargo in Fort Lauderdale and an unusual credenza with a sort of sand blasted multicolor paint finish. I wanted to mix some modern design in these more classic items by finding some dining chairs in assorted colors and I found exactly what I was looking for in DWR with the Panton chair. These are extremely comfortable have the most elegant shape. Then we found the Frank Gehry Twisted Cube side table – again in fabulous bright colors these can double up for extra lounge seating when needed – just the pop of color needed to make sure it wasn't all too samey ……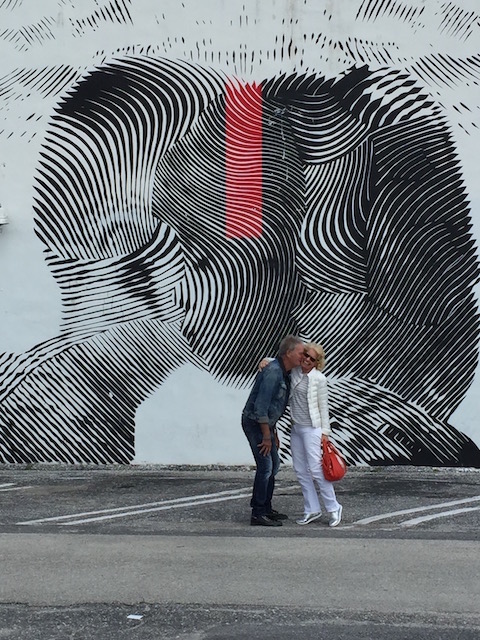 We also visited the Poliform showroom – absolutely gorgeous – super luxury and very inspirational. Sadly we ran out of time before the Longchamp store lured me in and neither did we get a chance to eat in any of the delicious cafes that have opened. Next time !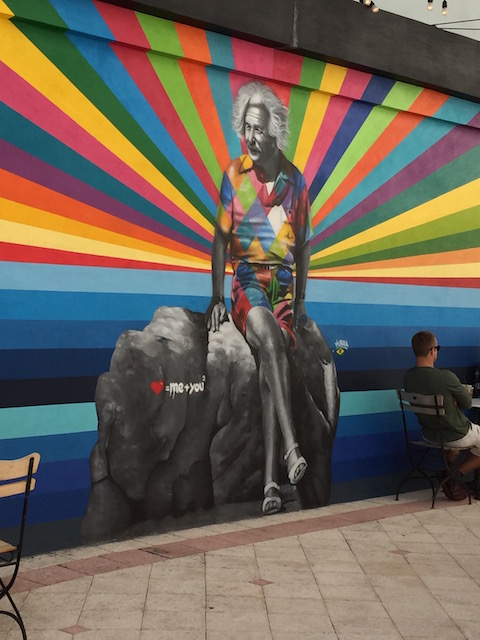 Sunday we took a ride up to West Palm Beach to meet up with Dean Zeus Colman, have lunch and walk around looking at some of the murals painted around the Fern St area of the town.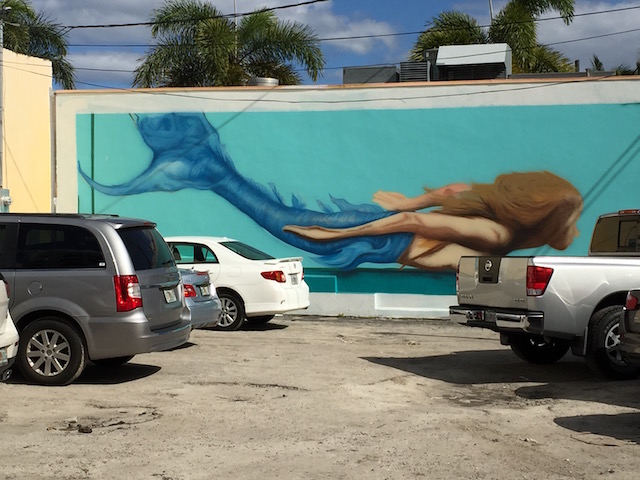 Monday meant a trip to The Colonnade Outlets at Sawgrass Mills Mall. Lots of lovely new stores opened there as well – Bob did well at the John Vavartos outlet and I found a few items with my name on at the Theory store.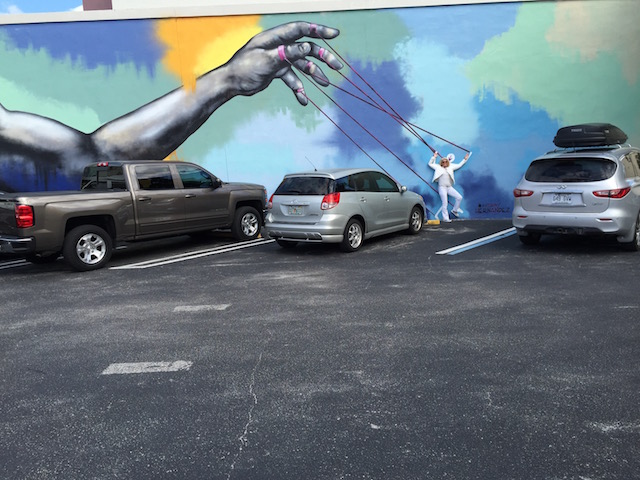 Needless to say we did manage to fit in a fantastic meal at Valentino Cucina Italiana – always the best food and such lovely staff. Not cheap but worth every penny and the few Tums needed to ease the discomfort of slightly overeating !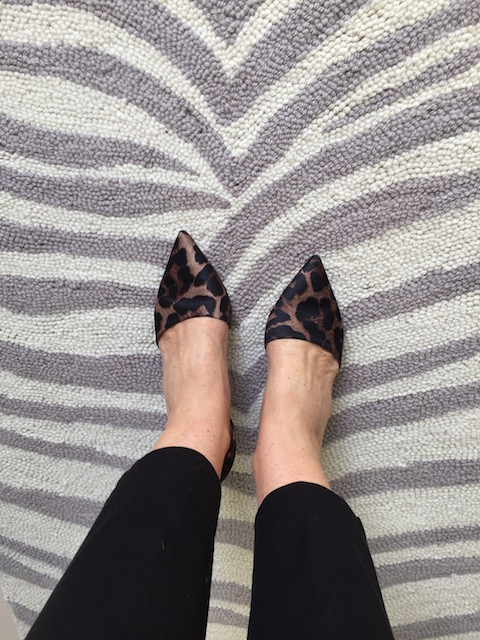 Lastly – living here in Eleuthera means sandals and flip flops most of the time – so it is a treat to wear what Jenna Lyons – creative director and president at J Crew – calls 'show ponies' These are your own particular favorite fancy shoes. I love a couple of hours out at night tottering around in my heels – but this trip I found a great pair of flats – covered in ! – that are comfortable and fancy as well – and silver !! I have never had a pair of silver shoes in my life before but these are a new favorite ………
Thanks for the fantastic response last week to the blog on Bacchus Fine Foods – broke all records of views both on Facebook and on our actual website as well.
And finally a very big thank you for the other amazing response to the posts on Joe Louis – such lovely kind words and pictures from so many people – thank you. The support we felt from that contact is beyond measure and I treasure the memory of how many of you took the time and trouble to share your memories of both Joe and your own dogs as well…….