Yes – here we are slipping rapidly through September – and the day after this is published we will be on a plane to London looking forward to catching up with friends and family. We are going to stay at the Ham Yard Hotel in Soho – another of the Firmdale Group of hotels owned and run by Kit Kemp , her husband and family.
Last time we were in London in September 2019 we stayed at the Knightsbridge Hotel – another one in the group and of course I have written before about how much we love the Crosby St Hotel in New York. I find dear readers that I have a bit of a style crush on Kit Kemp – but nothing wrong with that – travelling gives me the inspiration I need sometimes from seeing what other people are doing. And of course with the imminent move, in November , into Sprawling Towers I am happy to see new ways of using fabrics and art to create our new home.
So the trip is planned a bit like a military campaign – a large part based around food and eating of course which you will not be surprised to hear….. Next week you will get part one of the trip.
This time last year Bob was not long out of surgery for his neck injury and it is a miracle to see just how far he has come in his recovery. We are both so grateful for the progress he has made and give thanks daily for his amazing strength and resilience.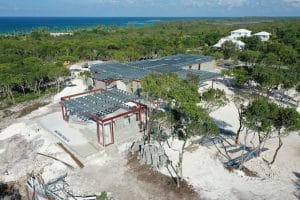 In fact when I look back at where the house building was a year ago I am amazed to see the progress we have made. The oak flooring is down now in the bedrooms and living area and it looks fabulous. So pleased that we both love what we chose…… When we get back in early October it will be full steam ahead to get it ready for us to move in to. Of course there will still be a great deal of work to be done after we move in – but if we have a kitchen , bathroom, bedroom and lounge area then we will be just fine…..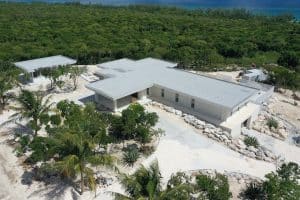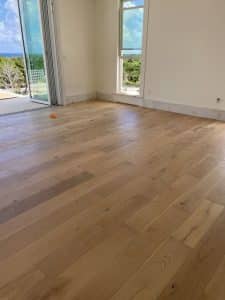 I know that a lot of you will have watched the funeral for the late Queen Elizabeth. It was a very moving and emotional day for huge parts of the population and I do wonder how things will feel in London after her death. We both enjoyed the pageantry and marveled at the organization that it took to pull it all off. Of course much of the ceremony has been years in the planning but even so it was a day to remember forever. The monarchy is not popular with everyone around the world but it is our tradition in Great Britain and we salute once again everything our Queen did for the country……
On a rather more mundane note I am going to tell you that 1648 at French Leave Resort is open again and the three of us went last Sunday for lunch. Bob and my Mum both had 1648 burgers and I tried a new find on the menu – a shrimp and lobster burger. Let me tell you it was delicious. It is shrimp and lobster pounded in to a pattie which is then breaded and fried – I can really recommend it and will definitely order it again . It is a great spot to sit outside on the deck there and catch the breeze and enjoy lunch…… Sorry – usual apology for no picture – sometimes you just have to enjoy the moment and not worry about recording every detail …..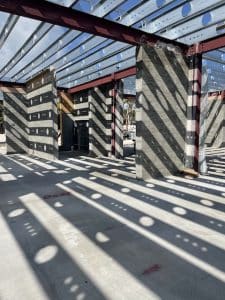 And so dear friends – that's all for this week. Keep everything crossed that the storms continue to pass us by here on island in Eleuthera. The beaches on the Atlantic side are a mess – huge amounts of seaweed washed up – but they will clear themselves and be pristine and beautiful again soon.
Take care of yourselves and tell those around you how much they mean to you – who knows what tomorrow may bring ….