This week I have been styling a couple of houses in Governors Harbour for photographs – here is how I do it….
The photographs are to be used for vacation rentals and I have 2 clients that I have set up the houses for.
I have worked with this particular photographer a good few times so it is now quite easy to know what we expect of each other. The interiors need to look immaculately clean and of course uncluttered and stylish.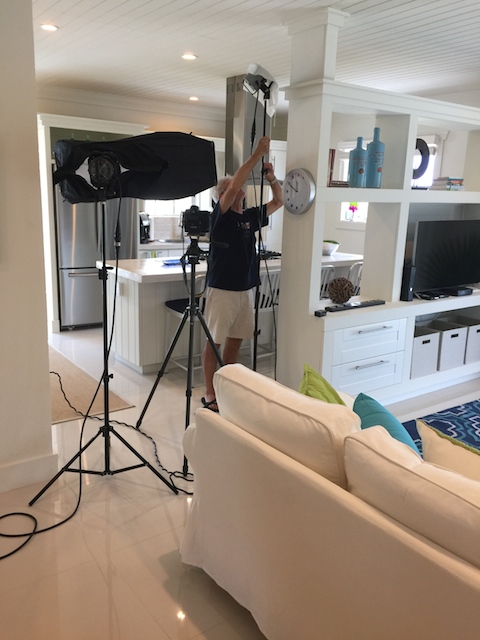 And never forget that windows must be clean !!
Furniture needs to be arranged to look good for the pictures which does sometimes mean changing things around slightly.
What can look beautifully spacious in real life can look spartan in a photograph – so sometimes it means moving items in a little closer so that the shot works.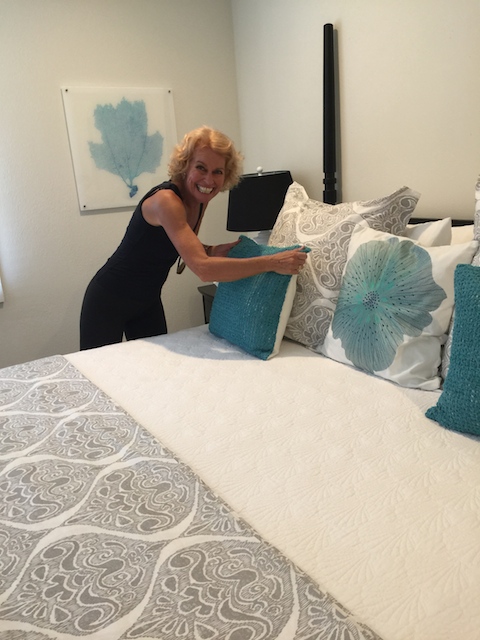 Beds have to be very neatly made – my cleaning team will tell you I am a freak about how beds are made – but they need to look just so for promotional pictures – so if a sheet is trailing below a coverlet it must be spotted and rectified. Pillows have to stand to attention and be perfectly plumped !
My nightstands always have books on them – but only have one in a photo or it just looks messy.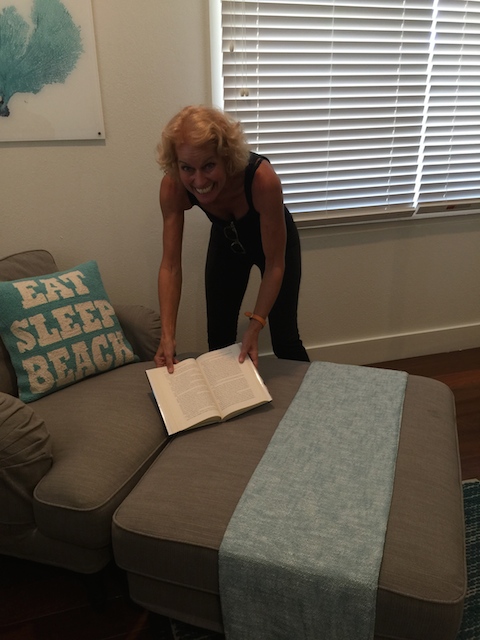 Bathrooms can be a little bland in pictures so I always try to have some towels with a pop of color – or maybe a small vase with some bright pink bougainvillea in it to lift the shot. And it goes without saying that if the toilet is in the shot do make sure that the lid is down. There is no need to feature the toilet cleaning brush or the plunger – just discreetly remove them for the photo !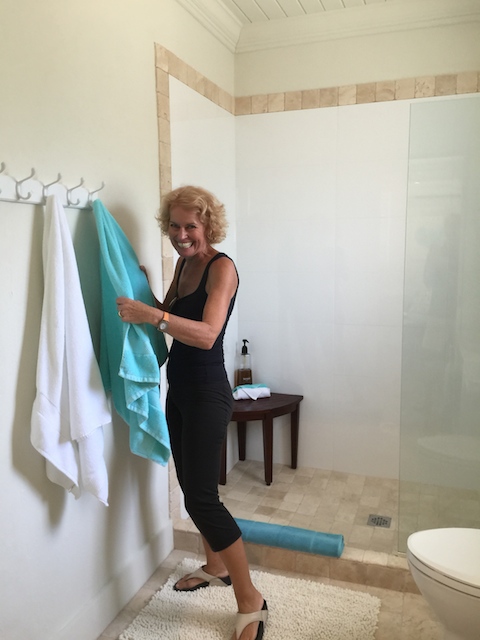 With kitchens the rule is generally to take out more than you put in ! Not all appliances look good and again the rule on not having clutter around is so important. A few flashes of color work well here as well – often I put in a bowl of tomatoes, or oranges, lemons and limes – more relevant to a kitchen than flowers. If you check out some of the pictures of our own rental houses you will see some recurring themes ! – San Pellegrino water bottles are another of my favorites – I don't think that any of our places are without them !!!  And a strongly colored dish towel always gives a nice lift as well……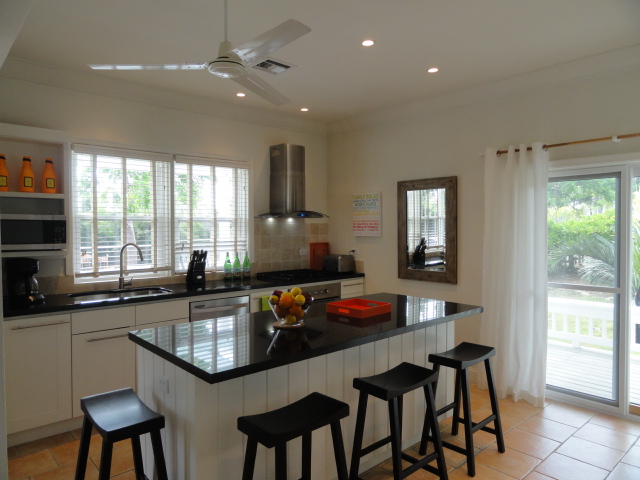 Living areas need to look relaxing and comfortable – a sofa should make you want to plump down on it and take it easy. Colored pillows always work well on a plain sofa along with a nice rug. This can be an opportunity for color or it can be an interesting texture – but whatever it is it should be clean- nothing looks worse than  an obvious stain on a rug. I am more and more often using indoor outdoor rugs that can be unmercifully scrubbed clean !  A couple of magazines in good condition – not dog-eared old things – again can look inviting and invite you to sit back, unwind and have a good read…….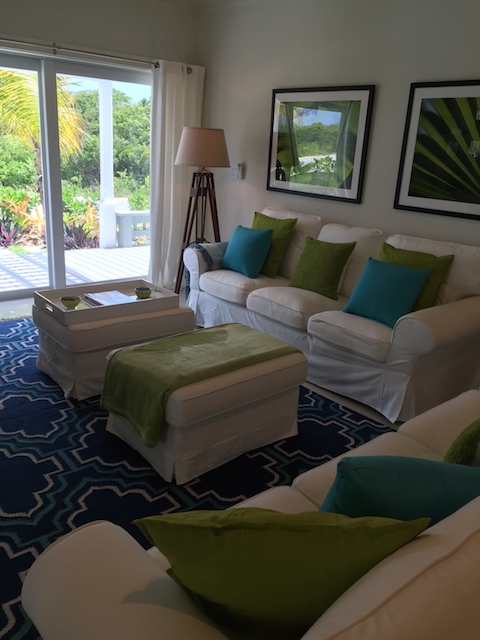 Another one of my trademark tricks is to have some good sized palmetto leaves in vases – or florist's buckets – around the house. It is a guaranteed tropical look that always makes you think of vacations – it is obvious to us down here in the Bahamas – but it is easy to forget the effect it can have on someone sitting shivering in a cold spell in Canada or Northern states of the US……
Tucking away all the things we normally surround ourselves with in cupboards and drawers is always done for photo shoots – the fun is then remembering where you put them !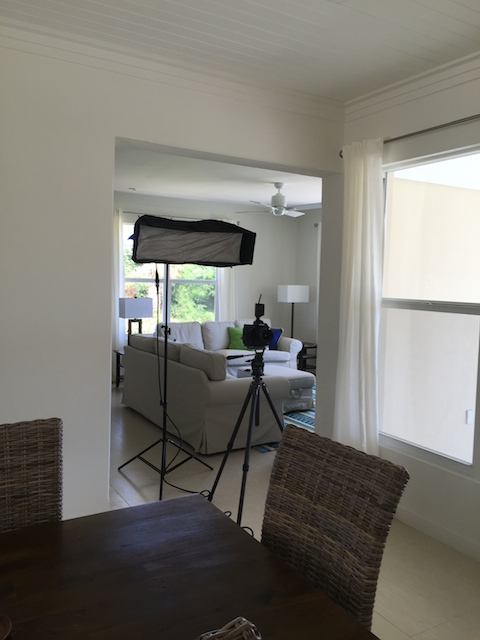 The greatest compliment I ever receive is when people say to me that the house or apartment looks better in real life than it did in the pictures. Many of us will have had the experience of arriving at a rental property and thinking how the heck did they made it look so good in the pictures we saw ?????