So every now and then we find ourselves taking a break off the rock of Eleuthera to visit Florida – Fort Lauderdale and Miami. This year we are not taking a vacation to Europe as we have done over the last few years – family are visiting us from London instead, so we just took a short 5 day break to catch up on a few things. Here is an abbreviated version of that trip !
We flew into Fort Lauderdale on Thursday afternoon and mercifully cleared Border Control and Customs quickly – it can be a very long process. This visit we stayed at Galleria One in Ft Lauderdale – they are Doubletree suites and it was a good choice. It is nice to have a small kitchen with fridge – and dishwasher – as well as a living area and separate bedroom. Breakfast buffet was good and was included in the reasonable price…
That evening we ate at a great Thai restaurant we have eaten at before – Asia Bay on Las Olas Blvd – lovely food and welcoming staff who always win points when they remember you !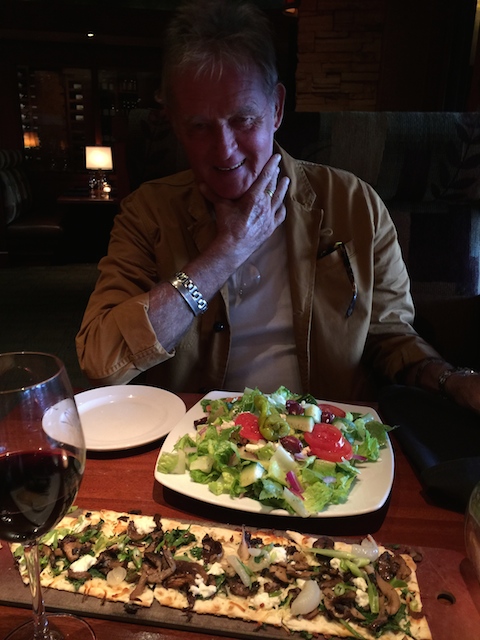 Friday was spent doing all sorts of body maintenance for both of us – dentist, podiatrist, facial plus more that I won't go into detail about –  pretty boring but necessary !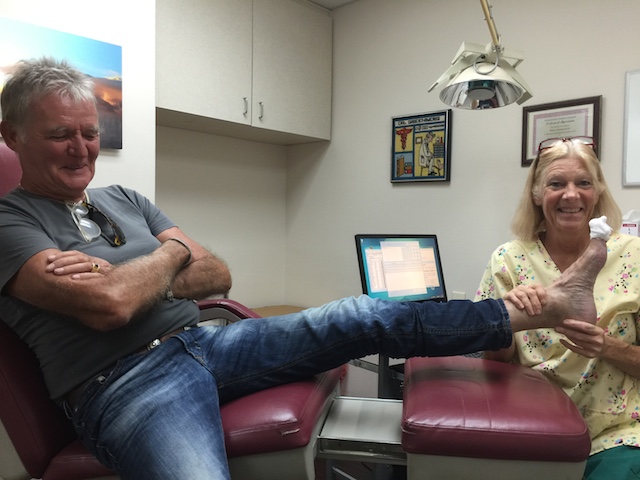 Bob has a fantastic podiatrist called Dr Barney Greenberg in Hollywood. He has been going to him a couple of times a year for a few years now and swears that when Barney retires we will house him over here in Eleuthera so that he is always there for immediate appointments. Anyway – Bob has had some problems with ingrowing toenails – too much information ??? – and I decided it would make a nice little feature on the blog – sorry – not much is private these days !  So first of all the lovely Nurse Joanie prepared him – what a fabulous character – then Dr Barney came in to do his work. Fast or what ! – Joanie was encouraging me to take pictures of what the good Doctor was doing – which I did until it came to the gory part – yes I did have to turn away I'm afraid – which of course caused lots of amusement….. Anyway it was swift and very effective.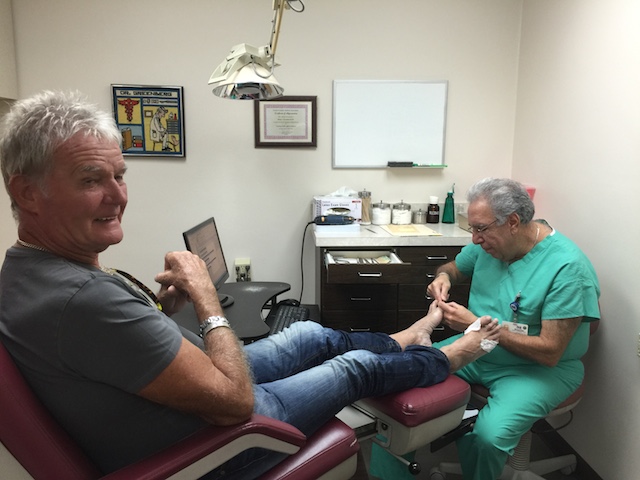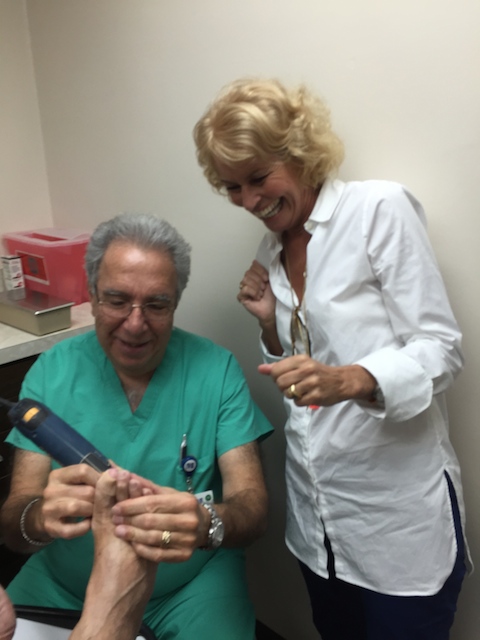 After that Friday evening was something completely new – a visit with good friends Luz and Louis Pelligrino to a Russian restaurant and nightclub in Hallandale called Tatiana's.……   What an experience. First of all it is in a normal shopping mall on Hallandale Beach Blvd – somehow not the setting I was expecting it to be in. Inside it was very Russian – thrones, Faberge eggs and an electric green tree – very opulent ! After the lobby is a large and spacious main area – there is a cabaret show going on with singers and musicians. Of course our bedtime is usually at 9pm – that was when our table was booked for !! We ate salad and appetizers before the big show but then didn't get our main course until 11pm – after it ! There is a large Russian population in that area apparently and they were out in force – eating , drinking and dancing – lots of dancing ! The show was how I imagine a Las Vegas cabaret show to be ( not that I have been to Las Vegas yet ) – except it was all in Russian ! Lots of very energetic dancing and bits of stage that moved up and down. Sadly there was no photography or videoing allowed – but Bob told me afterward that maybe I was the only one sticking to the rules….. Such a shame – I would have loved to have shared some pictures with you !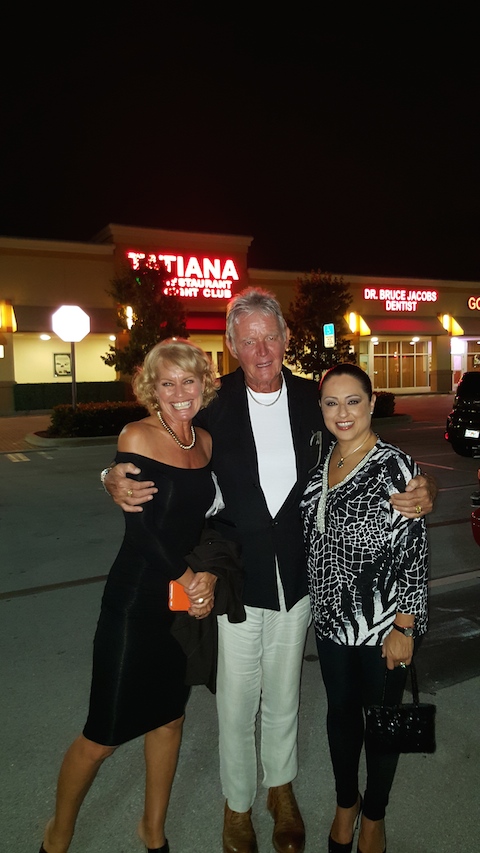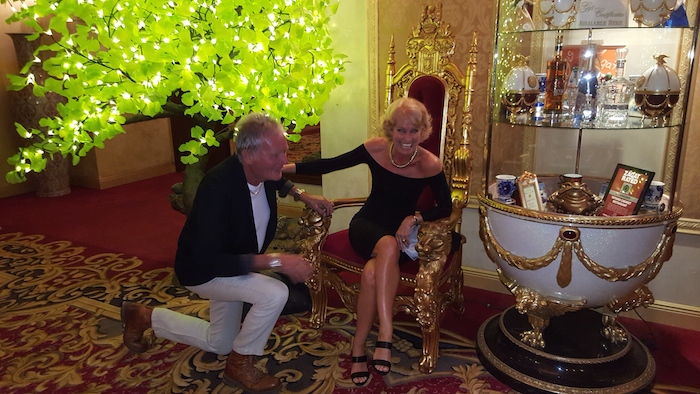 Not in bed until 1am – haven't done that for a good few years – then feeling very tired on Saturday when we went to South Beach Miami for a haircut for me and a little shopping for both of us……. Early to bed on Saturday night after a delicious meal at another favorite restaurant – Valentino's.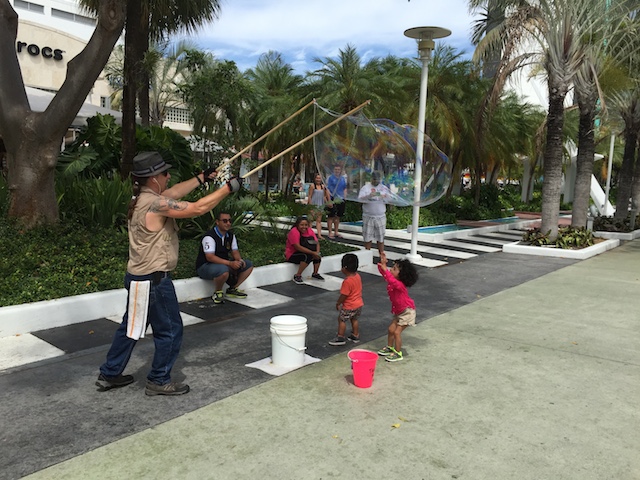 Sunday and Bob got his eyes tested and new glasses from Lenscrafters in the Aventura shopping mall – really good service and swanky selection of frames !
We also had a great visit to one of my very favorite furniture stores – Cargo – just off US1 at N 26th St in Fort Lauderdale. The guys here are lovely and we spent a great hour in there looking at furniture and then showing them lots of pictures of their furniture in our rental houses !
Sunday night and an early pay to view movie in our room- Spy with Melissa McCarthy – very funny and I do recommend it !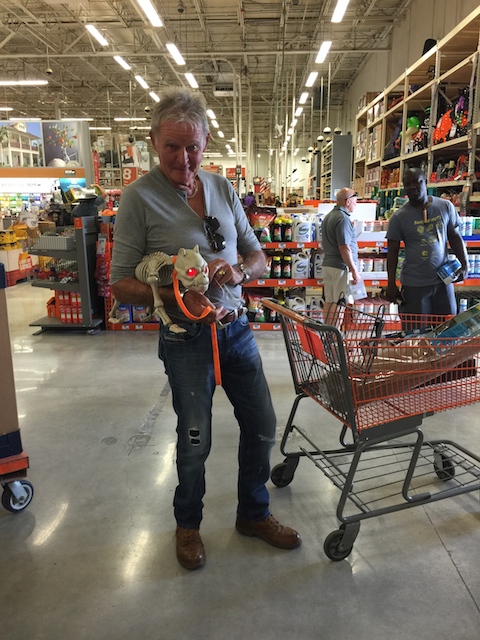 Monday – all the usual – Lowe's, Home Depot and Ikea – need I say more ? Also we found a great place to get some new prints framed in Fort Lauderdale – The Frame Studio on Federal Highway – more to follow on them at a later date……
Home on Tuesday afternoon – I just love that feeling as you come in to land in Eleuthera – like a long slow exhale – home again.