So here we are – travels with Kathy to London and beyond – wearing more clothes than I have done in a long time !  Actually they all are telling me that this weather is warmer than it has been all year – really ????
Anyway – the flight in was fine – I find it really hard to sleep on the plane so as usual I arrived feeling like a total washout – but this time I had a treatment booked at the hotel where I was staying that was described to me as a total body reset – perfect for those with jet lag . That would be me then !
Let me tell you it was like nothing I have experienced before. It is based in cranio- sacral therapy but the incredible Anastasia has an angel's hands. It is a sort of massage but that is actually no way to describe it – it really is a total body clock reset. After 90 minutes of treatment I was tired but elated – elated enough to order a lovely meal from room service. And then I slept for 10 hours solid. I cannot remember the last time I ever slept for 10 hours – and I woke up feeling totally rested, relaxed and raring to go. It was magical ….. Just look at the breakfast I ate !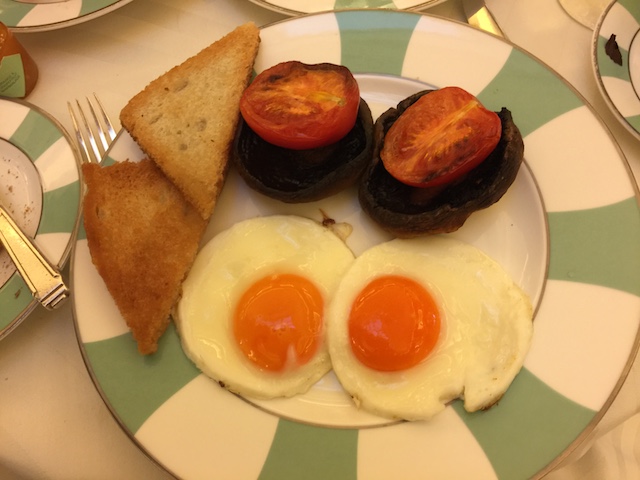 Then a little light shopping and an easy day followed of course by my own tradition of first meal out – Indian food …. Delicious ….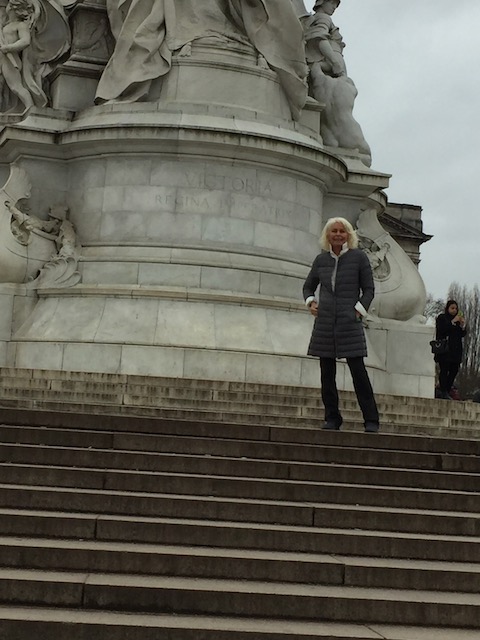 Sunday morning I took a great walk with a friend down to Buckingham Palace – hordes of people to watch the changing of the guard and then listened to the Band of the Royal Guards playing in front of the Palace. I thought I was hearing things but they really did play 'Our House' by Madness !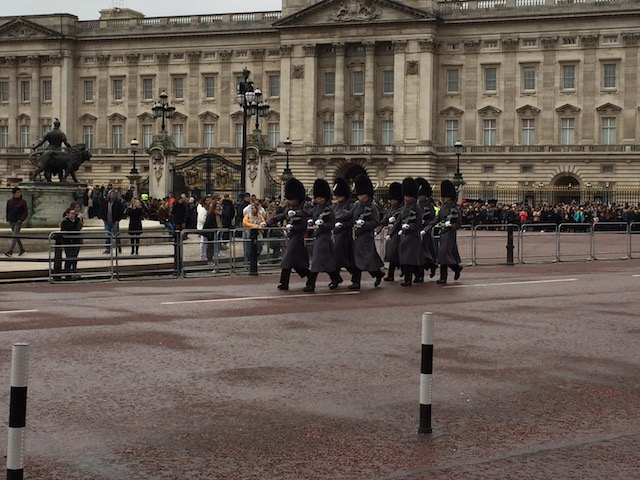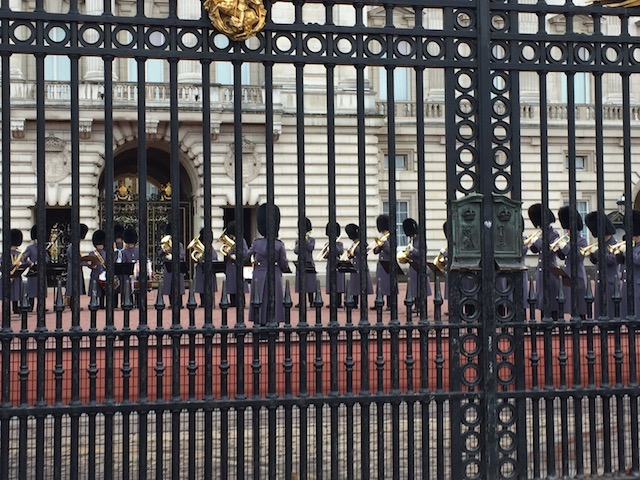 A bracing walk back and then I met up with Bob's son Cassius and our 3 gorgeous grandchildren along with Bob's daughter Sami and her 2 daughters. It was a joy – the food for once was incidental – the catching up, kisses and hugs were the main event. So very good after not having seen them for over a year in the flesh – FaceTime is great – but you can't hug them – to be able to get hold of them.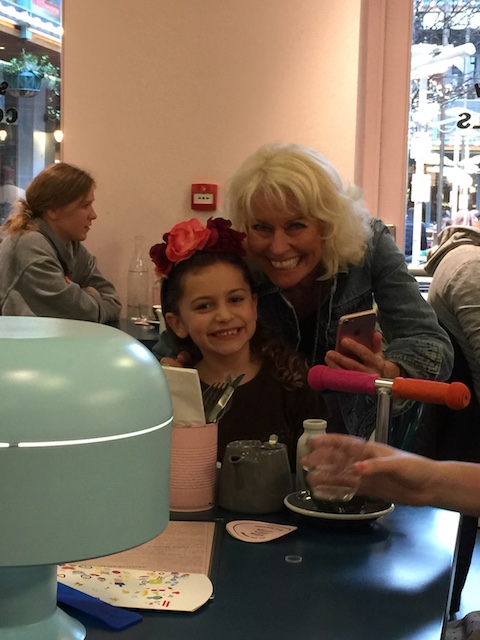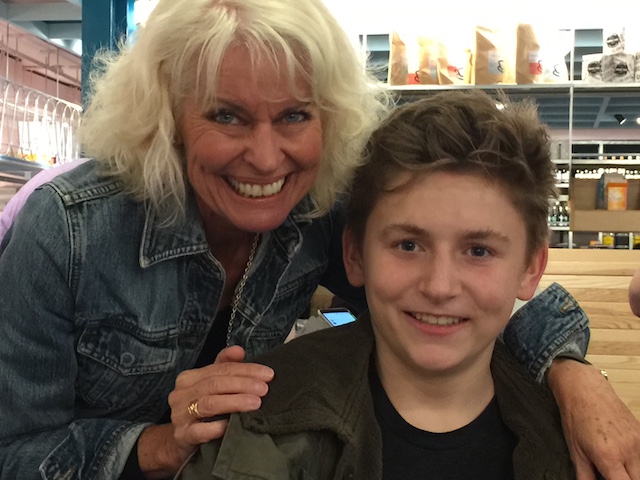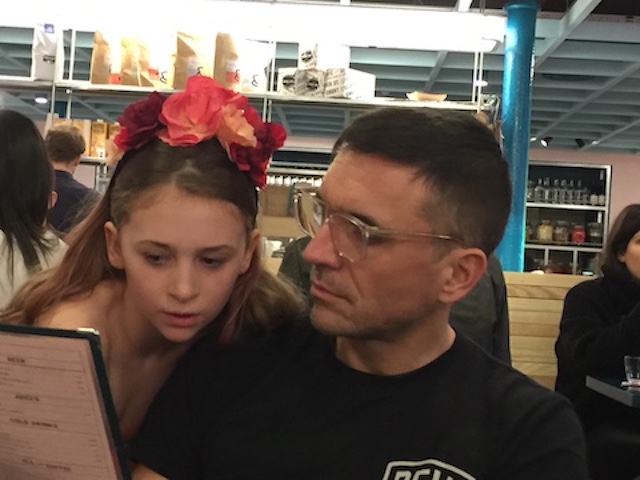 Now you may or may not be interested to hear about the Japanese style toilet in my room. It had a heated seat which really was the height of luxury and a control panel that meant you could have a wash and blow dry !!! Extraordinary and I defy anyone to use it with whooping with surprise ….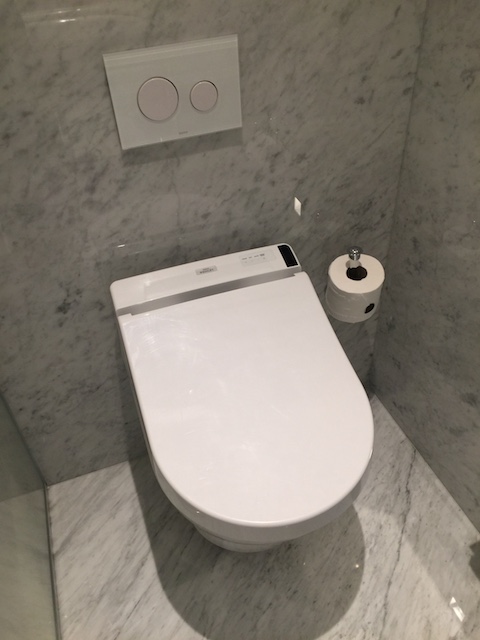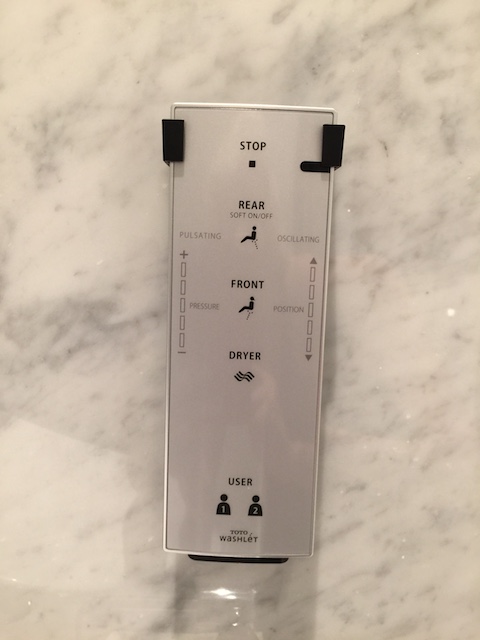 Monday I picked up a rental car and headed out of town up to Northamptonshire to start visiting friends and family. I have rented a sweet little barn conversion – a one bedroomed cottage – to stay in and have a little solitude. It is always interesting to be the renter myself rather than the person doing the renting – it is the best way to notice details that are important for everyone. Like a decent pillow – I went out and bought one !
I spent the day with my dear friend Jane – we met up at Bicester Village – one of the top outlet centers – had coffee first, then shopped a little and went for a very long lunch. We had so much to catch up on – it is about 3 years since we met the last time and despite regular emails and Facetimes – it was so good to see each other face to face.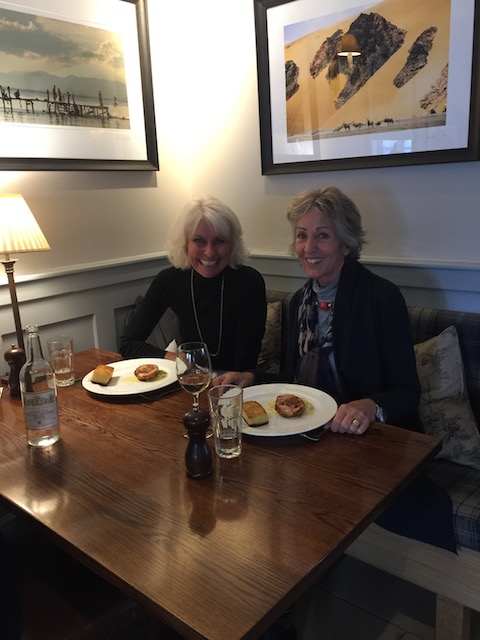 OK better stop here as I am in danger of rambling on way too long !  Plenty more reunions to come and plenty more meals to enjoy !