What is there that has been happening here in Eleuthera this week ? Well for a start work has started on repairing the road that runs around the harbour. The road has been out of action for a good few months now and I , like many other people, really miss enjoying the drive along the harbour edge all the way round to Cupid's Cay. There was a hole that had appeared again and needed filling but it turned out to be a whole lot bigger problem than it first appeared.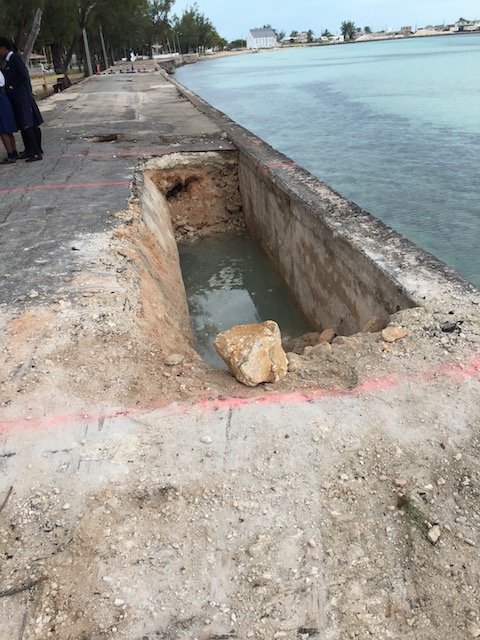 I spoke with the guys doing the work and asked them how long the road had been there and it would appear that most of the main work was done at least 50 years ago.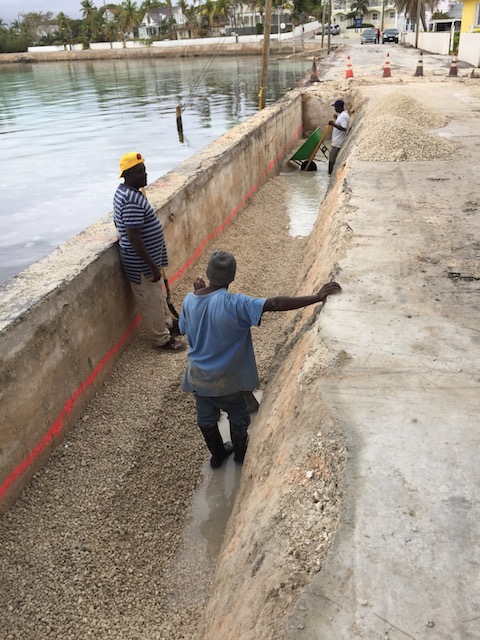 So what happened was that the sea wall had started allowing the sea water to wash in – and then wash out taking the fill with it and causing sink holes to appear. So it was all scooped out , then at low tide when there was no water there it was concreted in , reinforced and more fill and quarry was put in……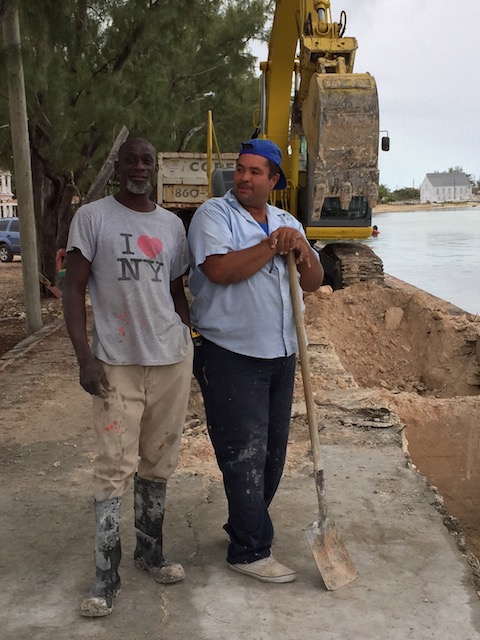 Hopefully this will last for a few more years……
The sun has been shining again and life is good.
We enjoyed a great Happy Hour at Bacchus Fine Foods last Friday – they had their wine supplier and Sommelier Candace Estep there giving wine tastings – and of course Marco was playing some great music. It is a great way to finish a working week for us and a great way for visitors to relax and have some fun. Don't miss it if you are in town…
I was checking out the Anchor Point site where we are building our apartments and caught a few pictures of David plastering the walls – wearing these great stilts – I almost asked him if I could have a go …… First time I ever saw a workman with these – such a great idea – much better than having to keep moving steps around !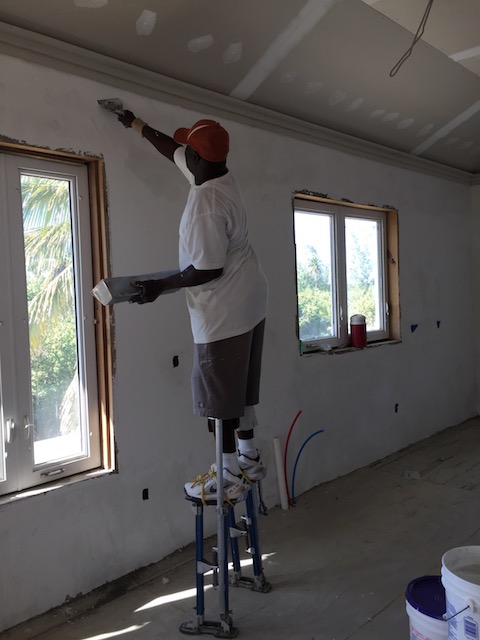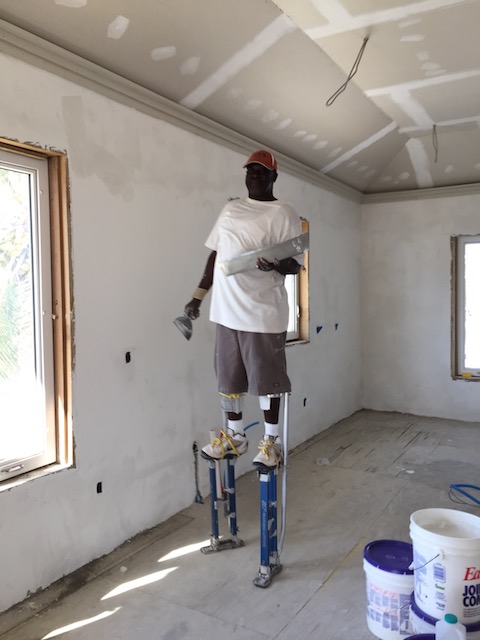 Well you may have noticed that this is a blog about nothing again – holes in the road, drinking on a Friday night and a man on stilts !!!!! But having made the commitment to writing every week without fail it means that of course some weeks are pretty boring – just like real life ! Anyway – we are off to Fort Lauderdale this weekend so no doubt there may be a few food pictures next week – we are going to try Cafe Boulud – one of chef Daniel Boulud's places – and I am really looking forward to it…..