A bit of this and that this week as there is nothing of any significance to write about. Beautiful sunrises are one thing that are worth writing about of course. Photos never truly capture the fabulous fleeting colors and the drama of the pinks and oranges lighting up the clouds – but I can't resist trying ….. It highlights for me the modern dilemma we all face – do you snatch up your phone and try and get that perfect shot – or do you just sit there and marvel at the ephemeral beauty of something that quickly disappears ? The answer is sometimes the picture and sometimes just watching it….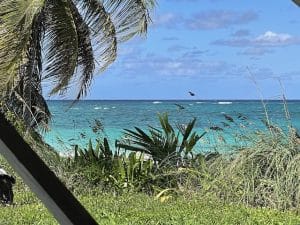 I wrote last week about how all the appliances had arrived – the last one came on the shipment that I cleared this Monday – and frustratingly the convection / microwave oven was badly damaged in transit with Seacor. However they stepped up to the plate – admitted liability and I have submitted my claim. It is the first time in nearly 18 years that we have had to make a claim so although it is frustrating it is not a bad record. Apparently a new one should be available to ship in around 3 weeks so fingers are being crossed……
On a different note we have been watching a documentary called Welcome to Wrexham on Apple TV. It is about a Welsh football team – soccer to our US friends – which has been bought by Ryan Reynolds and Rob Mcelhenney. It is sort of like a real life Ted Lasso. Now I am not a football fan by any stretch of the imagination but this is great entertainment. I do recommend it for something different to watch. Any of your recommendations for programs you are enjoying gratefully received.
As we are nearing the end of October it shouldn't be long now before both the Island Farm and Tippy's re-open. I will look out for dates and keep you posted. We are grateful that La Bougainvillea and 1648 have both stayed open for a Sunday lunch treat. The Banks Road to la Bougainvillea is dire – be very careful if you are driving along the road as the pot holes have become quite ludicrous in places – and of course we are all swerving about to avoid them which is horribly dangerous if you meet a car or truck coming the other way.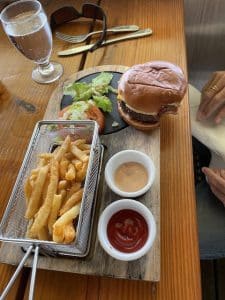 The ocean is a wonderful temperature at the moment – not too warm and not too cool ! It is bracing when you first go in but lovely after a few minutes. We had a few beautifully calm days when it was heavenly but sometimes it is a bit choppy – messes with the hair don't you know !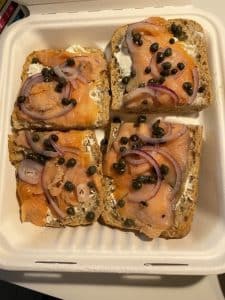 We have only a few tourists around at the moment – but it won't be long and they will soon be back – plus some of the winter residents will be here soon. Looking forward to seeing Dan's sister Kathy and her husband Ramie who will be back this coming weekend. Safe travels to you both !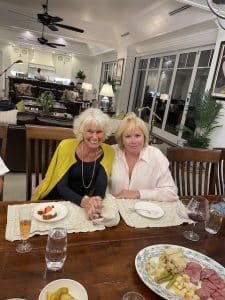 OK – take care, and remember it's not always about the photo – sometimes it is just about relaxing and experiencing what you are seeing…..