Well you may not be surprised to hear that this week's blog has a definite food slant ! It all started with a lovely evening here in Eleuthera spent with friends and our host Maithili – who cooked a delicious Sri Lankan chicken curry. The company was fun and the food was great – plus I got to take some home as well – result !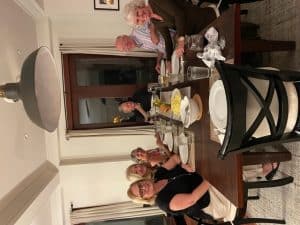 On Sunday we had arranged for Francis Plakaris and his lovely wife Gina to come and cook for us and our guests – including my Mum Mary of course. Francis and Gina run the wonderful Front Porch Restaurant in Hatchet Bay as you may know. But fortunately for us they also do private catering of the highest quality in the comfort of your own home. We had discussed the menu previously of course – we had sautéed grouper, salad and home made bread – followed by rum cake with ice cream and all of it was beautifully garnished. Everything was light and tasty, simple and delicious. I cannot recommend Francis and Gina highly enough – you can contact Francis on 242 554 5483 The kitchen was immaculate when they had finished which is an added delight.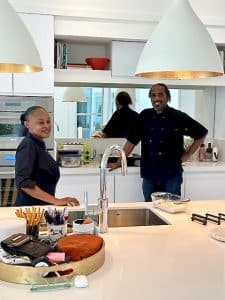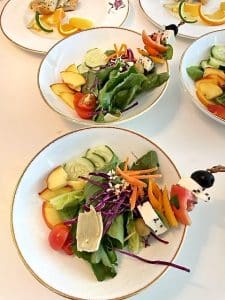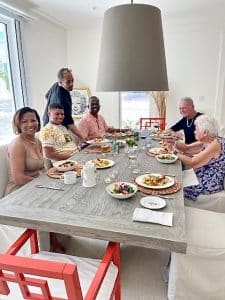 Bob had put his lower back out about 10 days ago and he had no option but to fly to Ft Lauderdale to see the chiropractor. I have written about the wonderful Dr David Steiner before and once again he sorted Bob out. This was a quick short notice trip booked on Monday – we flew into FL on Tuesday at lunch time – Bob also saw the dermatologist first then we went on to the chiropractor. Then we flew back to Governors Harbour on Wednesday lunchtime. Thanks to Aztec Air who have flights now on Monday, Tuesday, Wednesday, Friday and Saturday. Of course Tuesday was Valentine's Day and I knew that all the restaurants would be packed out – but we managed to get a reservation at Bombay Darbar on Las Olas Blvd. The pictures say it all !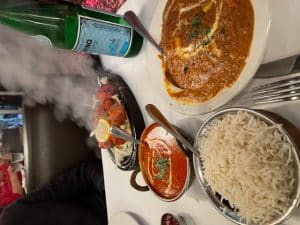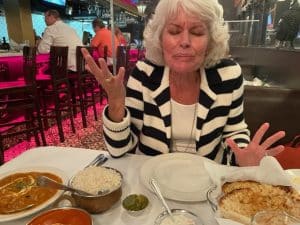 It really was a lightening quick trip – tiring but absolutely worth it. Of course Bob's back is very sore at the moment but that will fade hopefully fairly quickly.
Finally on Wednesday morning after Bob's second chiropractic treatment we celebrated by going to the Egg N You Diner on US1. Sometimes a good cooked breakfast is just what the doctor ordered – right ?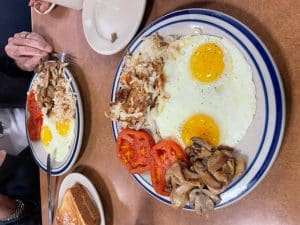 So to all our American readers happy Presidents Day on Monday – and to my Mum Mary – Happy 96th Birthday on the same day ……
Have a great weekend and take good care of each other……