This last weekend I spent a great day at the Special Olympics Bocce Tournament in Tarpum Bay. We woke up to torrential rain and high winds – doomed I thought ! – but then the gods smiled on us and everywhere dried up the sun shone and all was well with the world.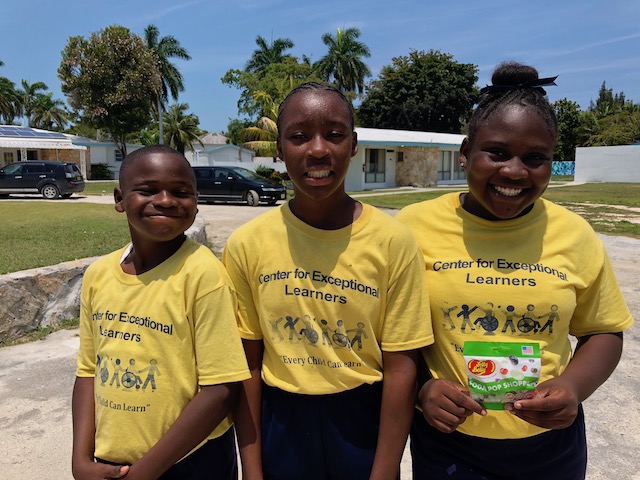 The competitors all stayed down at The Retreat in Rock Sound – it is a hotel complex affiliated to CTI and One Eleuthera. I didn't see the accommodations myself but I heard from some very excited Eleutheran competitors that they were very nice ! The food was also catered by the same organization and that also got very good reviews.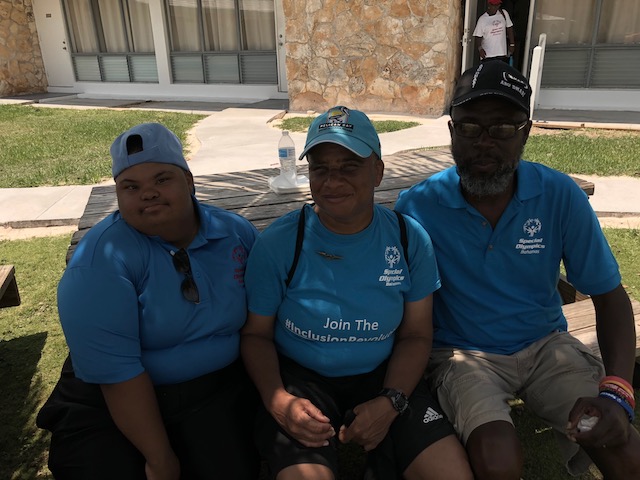 Competition was fierce as always and the standard of play is frankly amazing ! The players are very tactical in their moves as well as skillful and it is a shame that it is not supported more as the games can be very thrilling.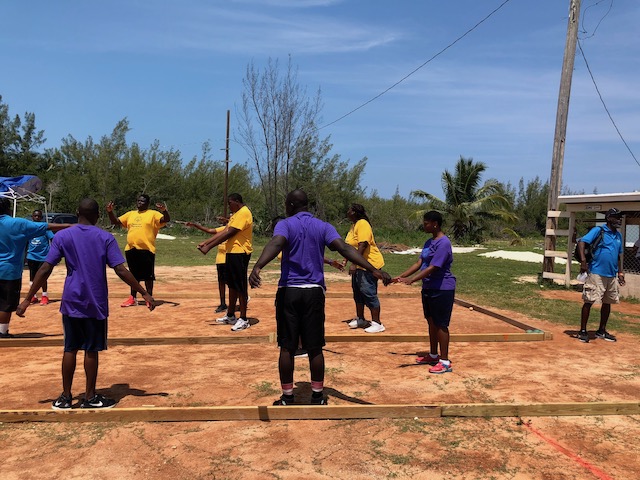 Sadly the Friday night visit to Fish fry did not happen – but I am determined that next year we will manage to pull it off – it is the logistics of moving everybody around that caused the problem – but we will have it fixed for next year…..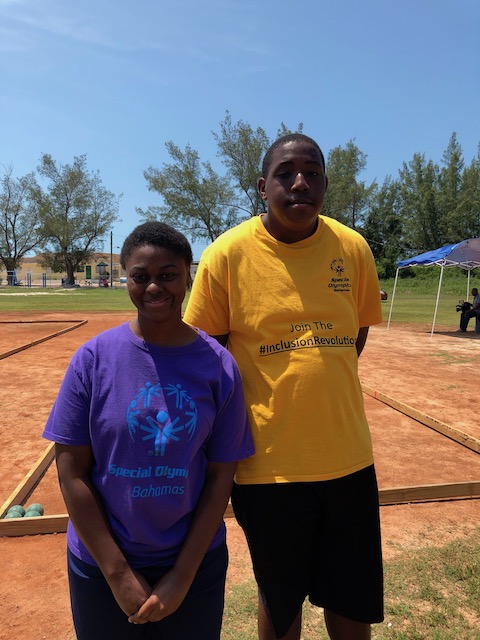 The Eleutheran team had 3 brand new players out of 4 – so it was a major result for us to win the bronze medal in the Team Championship.
Among the teams were 2 gold medallists from the Special Olympics World Games Bocce Tournament – they were thrilled with their achievements and rightly proud of themselves. We celebrated with ice creams for all the competitors !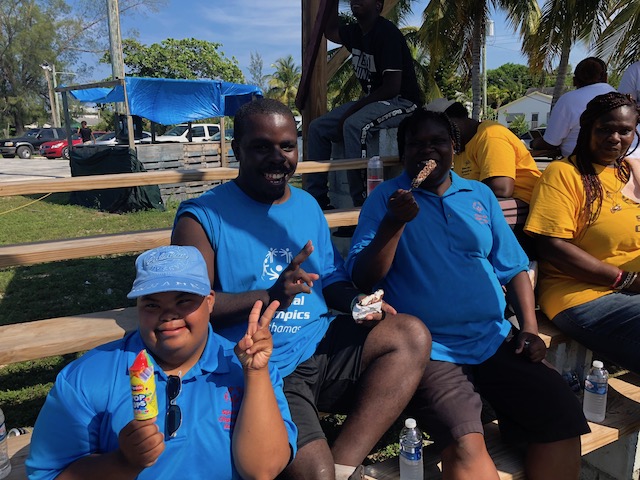 I know that I go on a lot about the Exceptional Learners and the Special Olympics and I apologize if it seems too much – but I do feel so strongly that raising awareness about them as individuals and finding a place in wider society for them as is important as exposing people without learning disabilities to the many lessons we can learn from them…….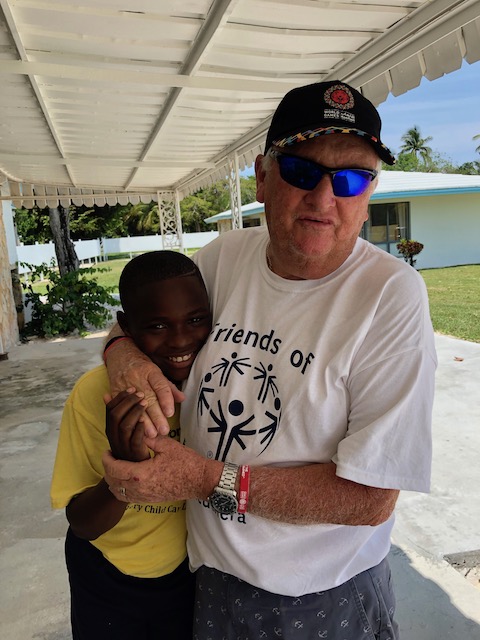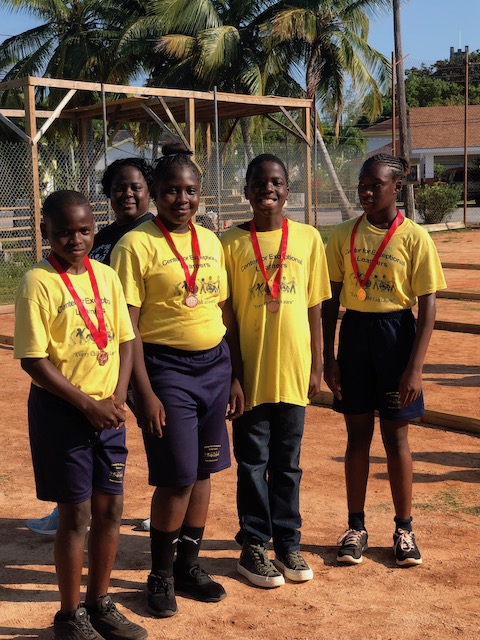 Last weekend Shorlette Francis Cartwright from Tarpum Bay began the process of casting some beautiful white concrete countertops for a project we are working on. She and her team – CJ and Lockhart – did the first casting – now it has to cure for a while before the finishing off.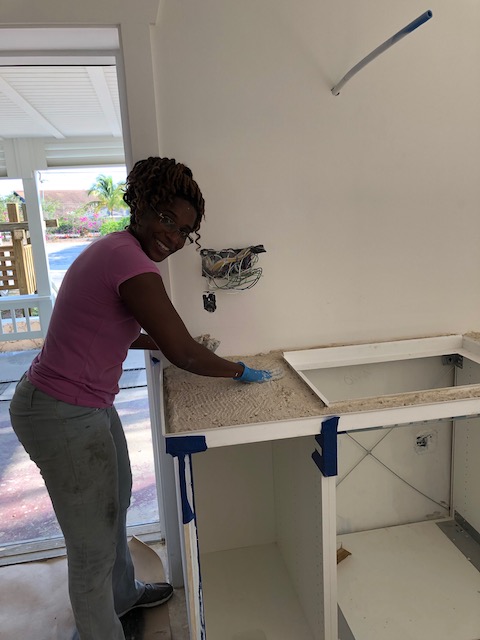 Hers is a process I am not familiar with – so I have had to trust and throw all caution to the wind ! When we have cast concrete countertops before it has been shall we say a somewhat simpler process……. So for this control freak it has been a great lesson and I will await the finished article with great anticipation !!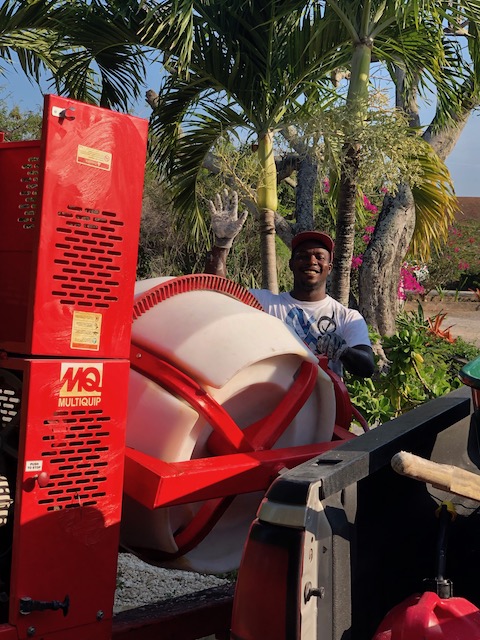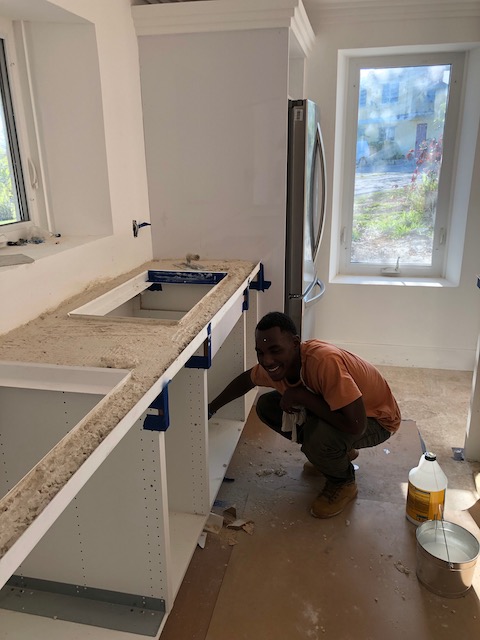 Off to Fort Lauderdale on the day of publication so expect plenty of foodie pictures from our travels in next week's blog …….