This week I decided that I would publish a day early – on Christmas Day itself so I can wish you all a very Happy Christmas from Governors Harbour!
As always we are at home celebrating Christmas with friends and my Mum – eating way too much but loving it all and thanking heaven for the Tums …
And as usual I am asking you to remember those people around you for whom Christmas is not such a happy time – those who are alone, those who have lost someone dear , those who feel that their lives do not measure up to the ideal of Christmas – well lets be honest here – no-ones life measures up to the ideal of Christmas as it is so often portrayed. All those lovely Instagram posts and Facebook posts only show an idealized part of the holidays – we all need to acknowledge the reality of our lives and the lives of those around us. Flawed but doing the best we can……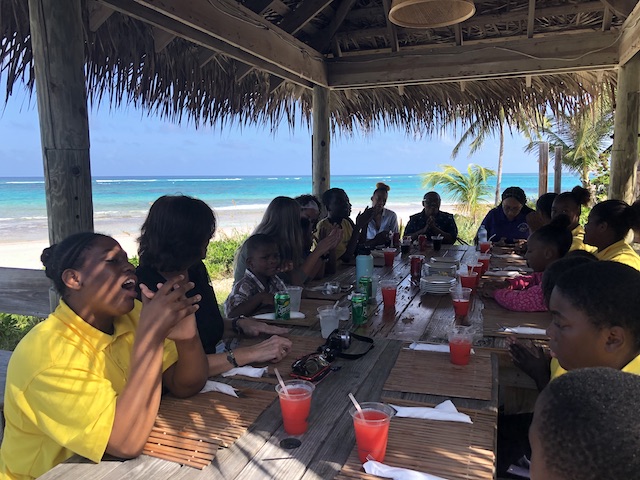 The joy of Christmas for me was shown perfectly when we had the pizza party for the children from the Exceptional Learners Centre the other day. These kids at best have very little – many of them have homes and people around them that leave an awful lot to be desired – and many of them have nothing for Christmas apart from what we give them. But the joy of the moment when they start pulling items out of their Christmas goody bags brings me to tears …….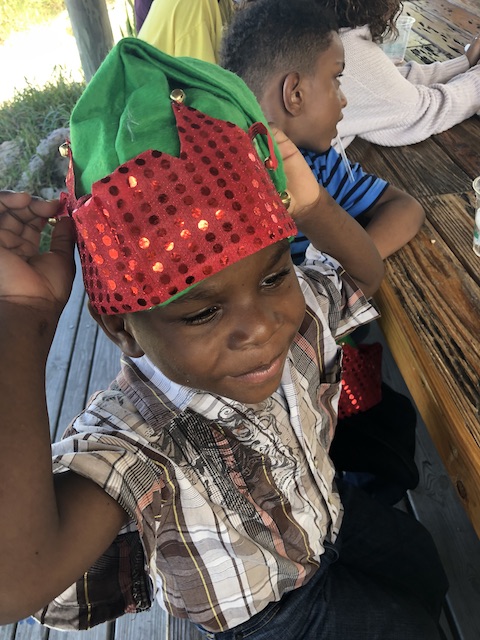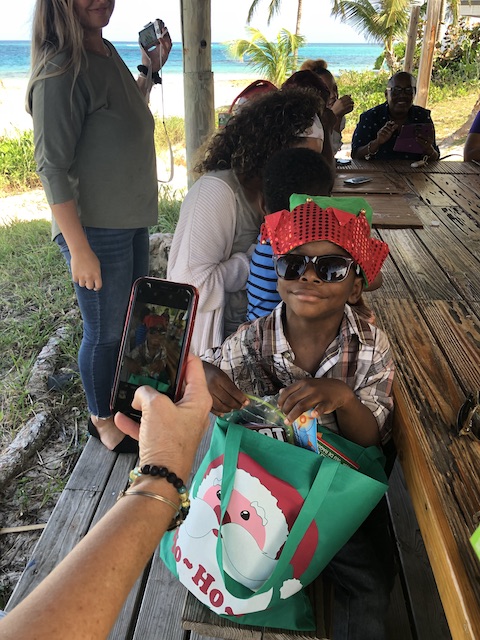 One of the children at the school lost everything in Hurricane Dorian when it hit Abaco where he lived and it has clearly affected in him in all sorts of ways – but his delight with the cool shades he found in his bag – so totally in the moment – was worth all of the work it took to assemble 13 bags for them all ….. Last year it was one of the girls squealing with delight – Dora The Explorer !!! – as if it was treasure instead of a coloring in book ! These are the moments we need to look out for and treasure – a time of no real expectations and being totally present with what is happening in front of us right now.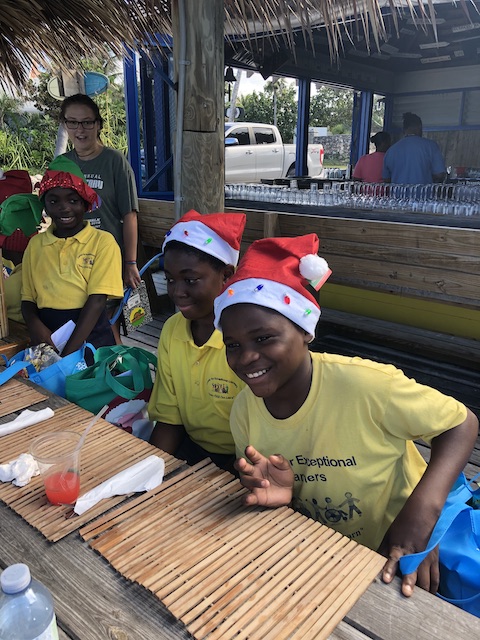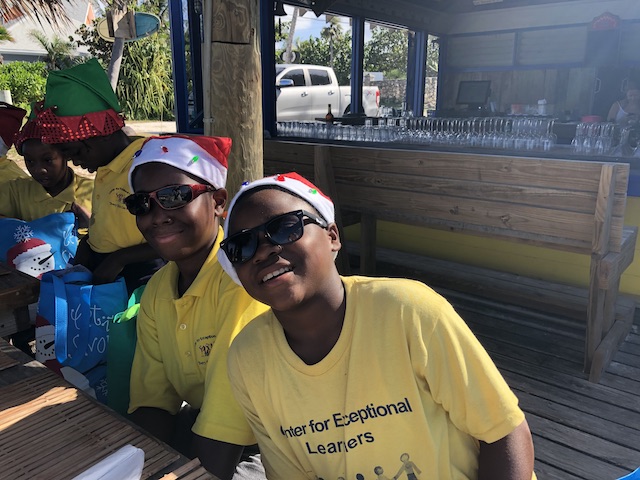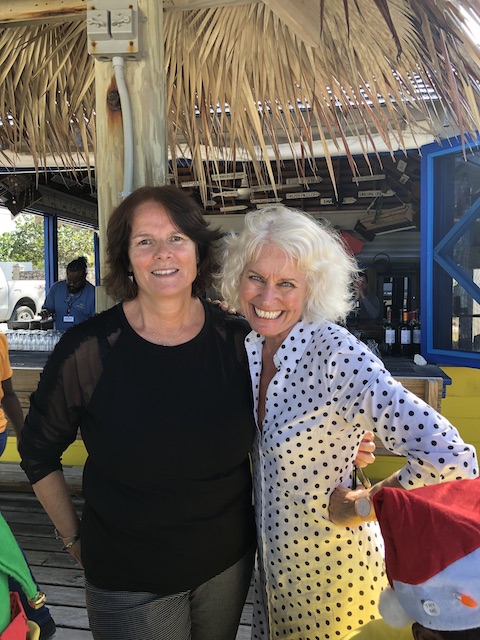 So my dear friends and readers do enjoy the moments of joy that happen around you – be kind and loving to those you know and those you don't yet know. Bob and I wish you a Happy Christmas, Happy Hanukkah and a happy and healthy life – cherish all that you have no matter how little or how much it may be …….
The next blog will be about the fantastic dental clinic held in the middle of December in Gregory Town – the Let Love Rule Foundation headed up of course by the lovely Lenny Kravitz and the Glo Good Foundation headed up by the beautiful Levines was a spectacular success and I want to give it all the attention it deserves …..