So this week we finally made it to La Bougainvillea for lunch ! What with cool breezy weather and an overpacked schedule it has taken us some time to visit Eleuthera's latest venue – but it was worth the wait and we ate a beautiful lunch there the other day.
Tom Marazza is the owner and in fact has owned the property for around 13 years. Until recently La Bougainvillea was a rental property along with 7 Palms right next door. But now it has been turned into a small boutique hotel with the restaurant as well. There are 5 rooms – all very elegantly and simply presented – white , immaculately clean and very stylish with an island flavor….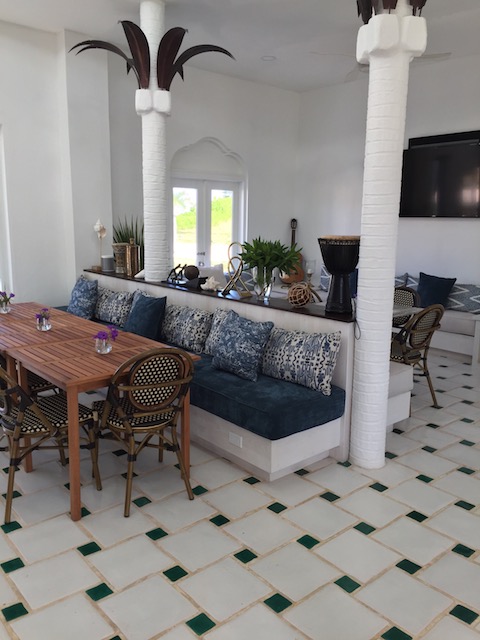 The property has been designed to host large wedding parties and functions – there is a large outside bar and undercover area as well as a great dance floor…..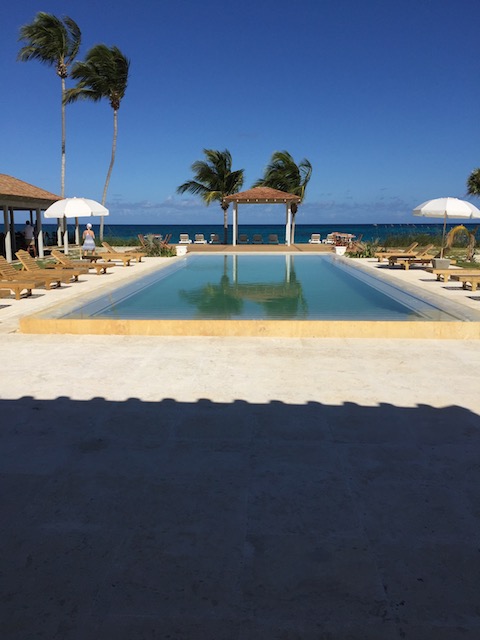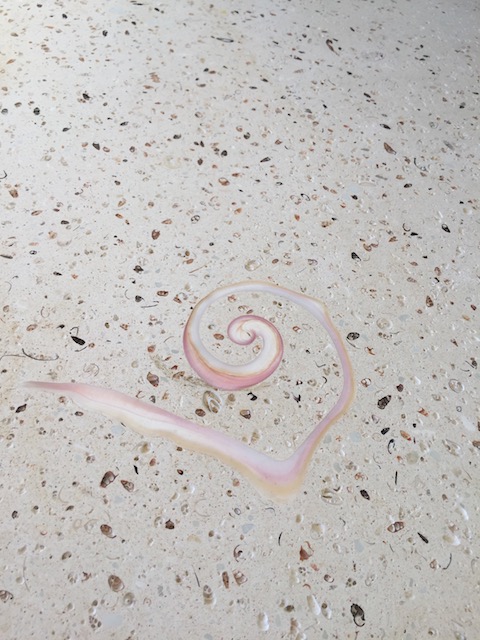 7 Palms – with 7 bedrooms – continues to be a rental property and is ideally situated for a short stroll over to enjoy lunch or dinner in the restaurant. You can eat either inside the unusual Moroccan style house or outside – in the shade with a view of the Atlantic…..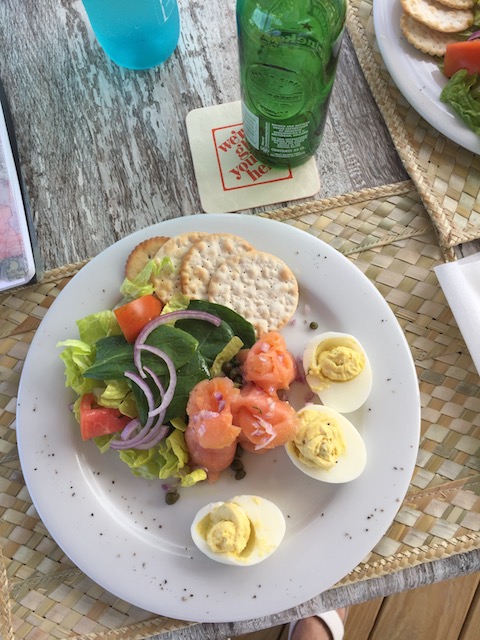 The menu features as much local produce as possible and the meal we enjoyed was a delight. Smoked salmon with deviled eggs and salad along with a very tasty salad dressing – served on the side as I like it …… Of course in the interests of research I also had a look at the dinner menu – and I can't wait to try the curried grouper with lemongrass rice as an entree. We drank a glass of iced lemongrass tea – made with lemongrass that grows on the property – very refreshing and a welcome addition to the variety of drinks available here – and super healthy as well. It is very good for the digestive system as well as many other disorders check out the health benefits here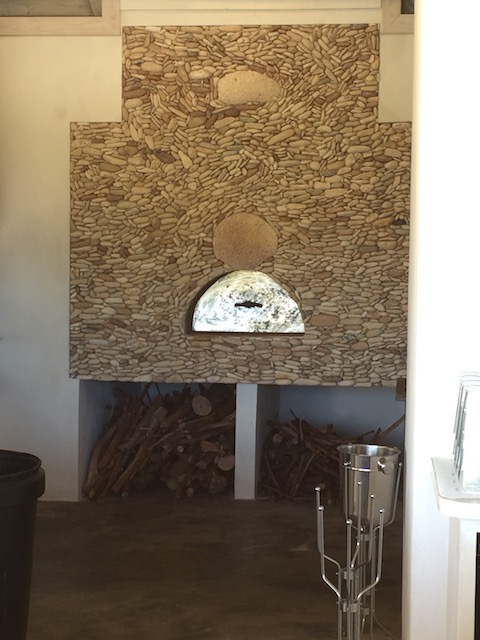 There is an outdoor pizza oven and pizza night is on a Thursday – another reason to visit. The chef is  a local lady called Monique – and she has plenty of experience working in restaurants here in Eleuthera. With what we have tried so far ourselves and from reports we have had from other visitors she is a very talented lady – she worked in conjunction with Tom to design the menu and the offer is healthy and something a little different from what is generally available here.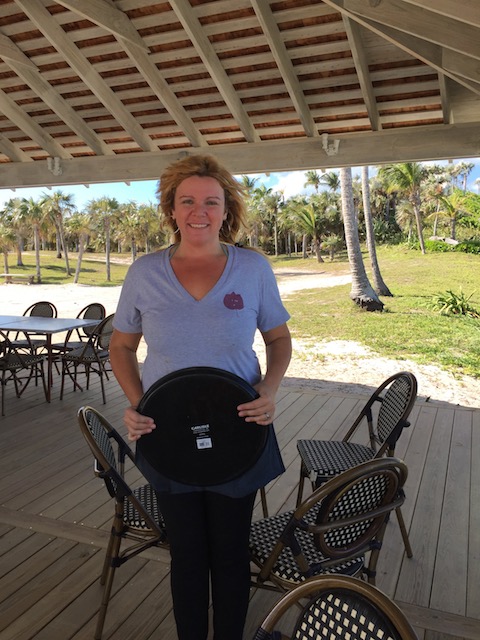 Jennifer Hadland is the hotel manager – a lovely friendly lady with an eye for detail and high standards – I'm sure that under her eagle eye the hotel and restaurant will maintain great standards even when Tom is off island…..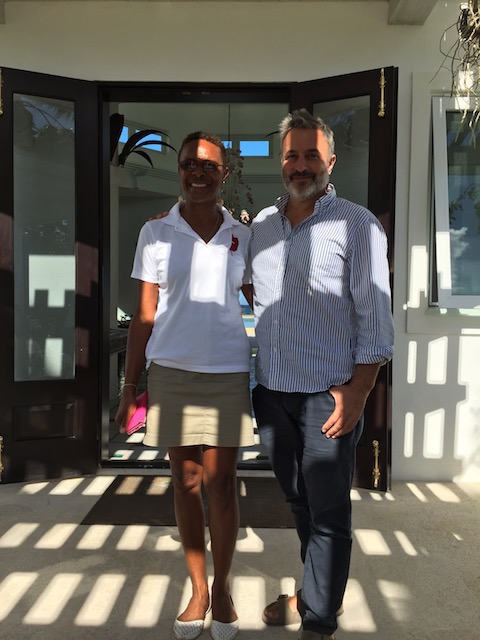 There is a stunning swimming pool as you will see from the pictures – and Tom is going to introduce the option of visiting La Bougainvillea as a day club guest – paying a small fee for each person so that you can use the facilities and eat and drink as well. There is a plan for walking trails as well as mountain bike trails – and mountain bikes to rent…..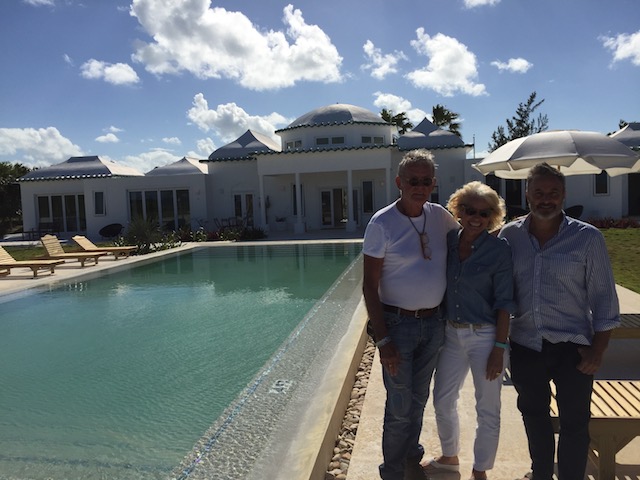 La Bougainvillea is open for lunch from 12- 3pm and dinner from 5-10pm – every day except Wednesday. For bookings call 242 699 6301 – tell them Kathy sent you !