Well this year Christmas at Colman Towers was a fairly quiet and sedate affair. After the mad rush of work leading up to the holidays it was a huge relief to close the office, get home and enjoy the weekend before Christmas day. Just 4 of us for lunch this year, me, Bob, Mum and her friend Liz. Although from the amount of food you would have thought more !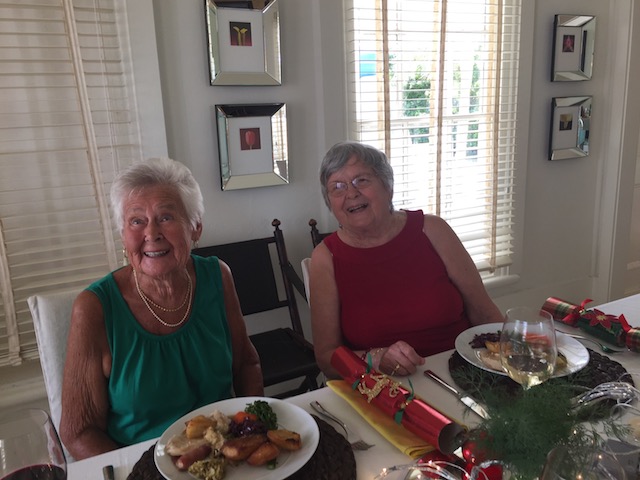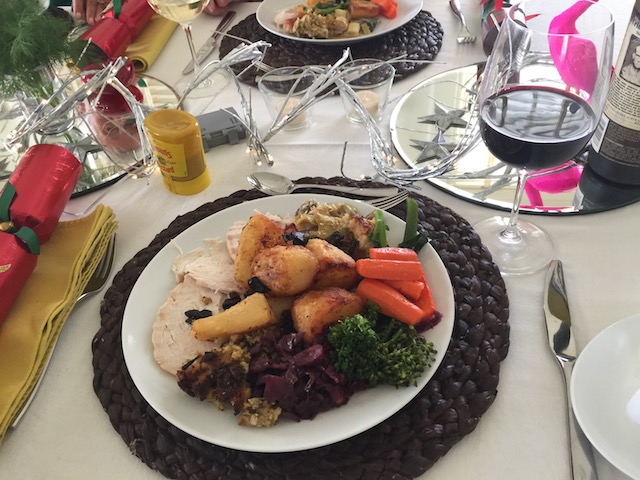 It was lovely to FaceTime with friends and family during the day and be able to actually see them.
Our Christmas inflatables have caused much jollity – exactly what we wanted them to do.
There is time for visits to the beach with Rudge and Rufus – it is good to see so many visitors here enjoying the island.
We have had the opportunity to spend time eating and enjoying the company of visiting friends ….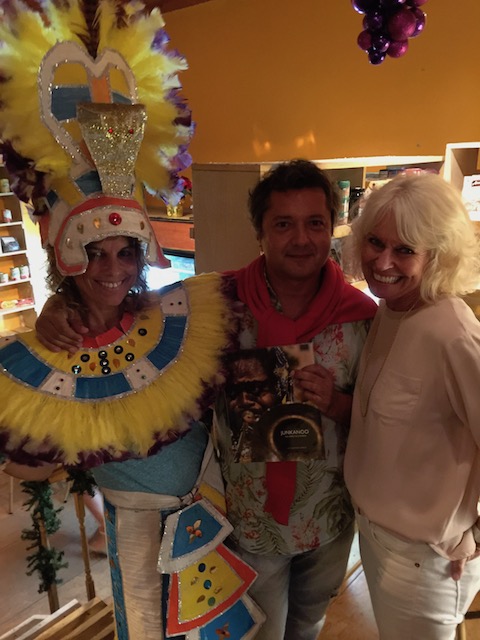 The book is called – ' Junkanoo – The Spirit of a People '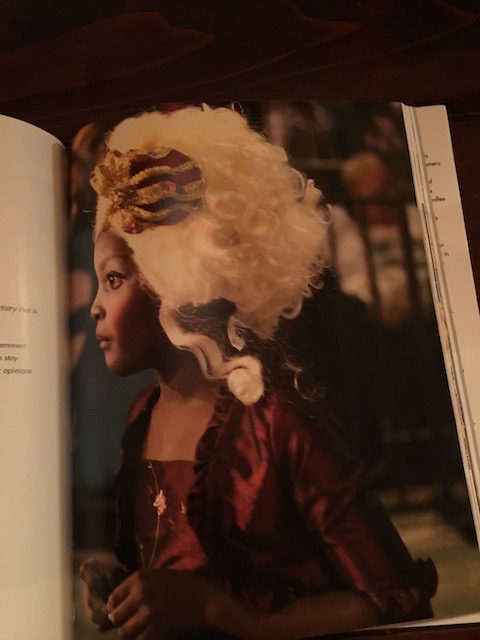 This is just a very brief message this week – there will be more in the weeks to follow. We thank you all for your support and messages – it's always good to know that you are out there reading and reacting …..
As the New Year draws closer Bob and I want to take the opportunity to wish you all a calmer, kinder and happier 2018.