Just in case you didn't realize, Christmas 2017 is coming to Eleuthera whether you are ready or not !!!!  Last week on Thursday we had the Exceptional Learners Christmas Pizza party at Tippy's. As usual there was too much pizza, ice cream, sodas and just about enough presents.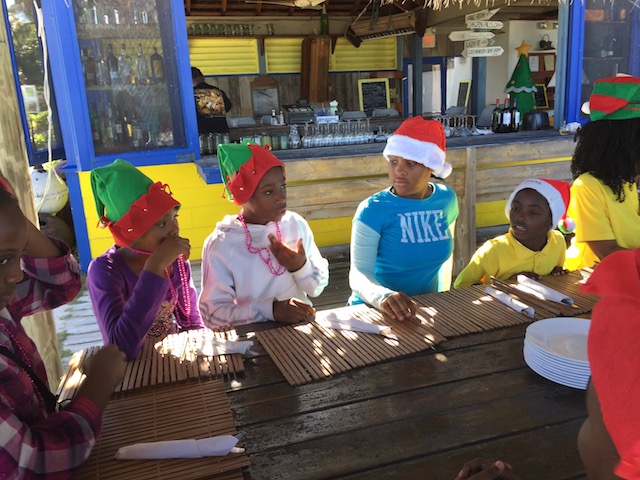 The children really enjoy themselves and know us well enough now that they are totally sure of what is going to happen. They are really good  with their pleases and thank you's and a good time was had by all. Their Christmas goody bags were pretty full – at this time in your life it is more about quantity than quality …..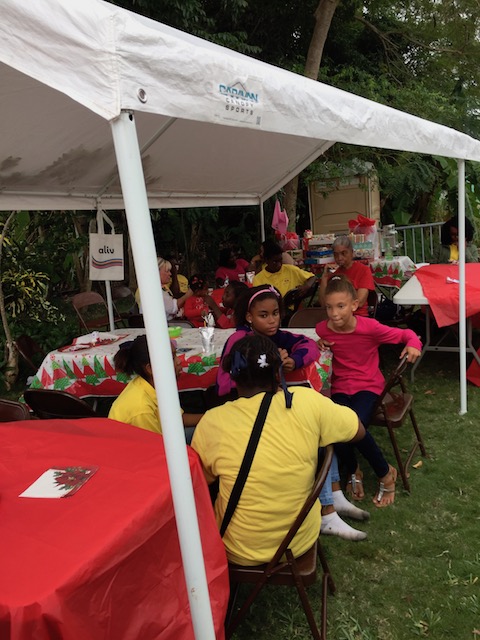 Then on Friday it was another party for them. This one is arranged by the wonderful Agatha Bethel and her team at Hailsham's Law office in Palmetto Point. She invites the children from the Exceptional Learners Centre along with another group of needy children selected by Social Services  and boy, do they have fun. There was a bouncy castle – which went down very well, a great swing set and a visit from Santa Claus himself ( actually it's Chris Gosling the wonderful man from Point who organize the blood drives and drives the ambulance but don't tell anyone ! ) Lots more presents sponsored by plenty of local businesses and a great lunch as well. It really is a delight to see how much fun these children get from this – Agatha and team take a bow !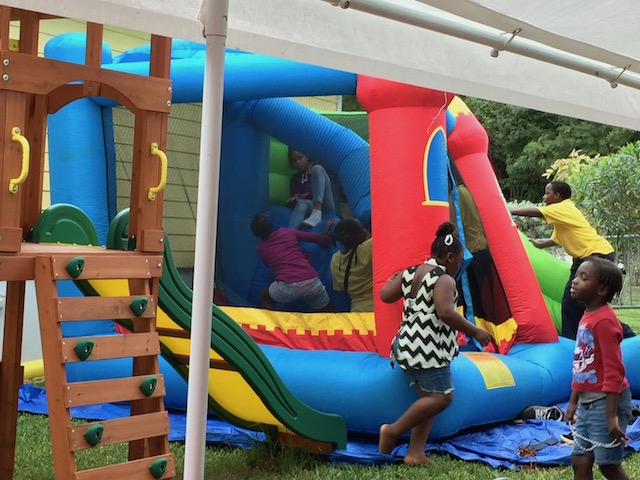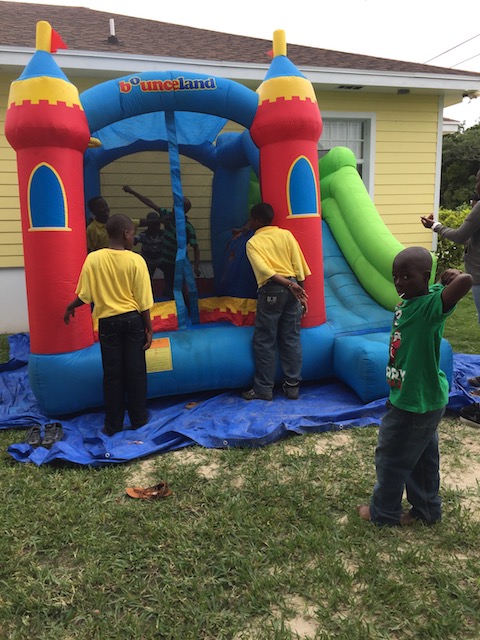 Up at Colman Towers of course we have resurrected the Christmas inflatables and installed them as well. We bought a new hula Santa – our previous one gave up the ghost 2 years ago – and it is great to have him around again.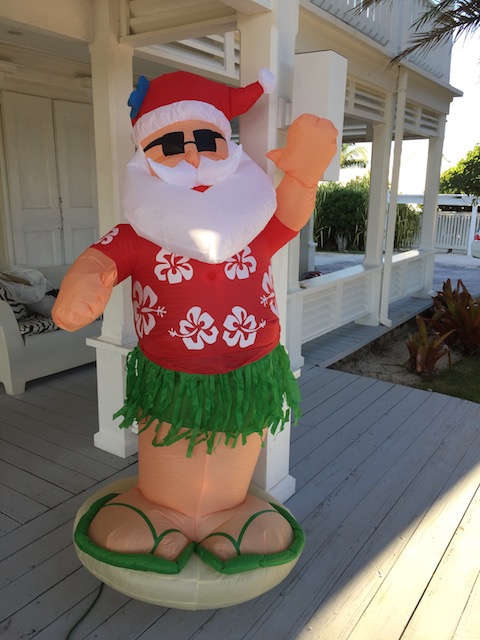 Then we found a new one – Snoopy and Peanuts in an airplane delivering presents. This one is in pride of place up high – and of course the huge elephant is not back in the room – but out on the deck. There is something about seeing these against a brilliant blue Bahamian sky that lifts your heart – well mine anyway ……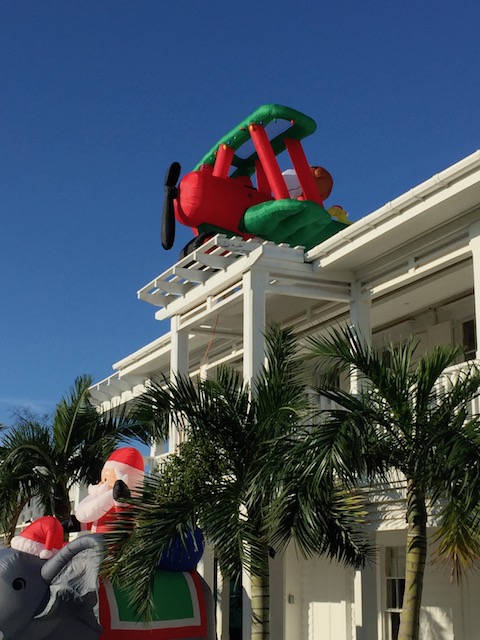 Have I told you about mince pies ? Excuse me if you already know this but at Christmas Bob and I deliver boxes of mince pies to all the places we want to say a thank you to….. Customs, Road Traffic, the Immigration Office, Seacor's office, the bank – the list goes on and on ….. Well much like the lasagnas – I used to bake the pies myself but for the last 2 years I have called on the services of Stephanie and Jonathan – of Sweet and Savory fame – to make them for me. Mincemeat for those of you who know  is a sweet juicy mix of dried fruits in a jar. So you make bite sized pastry pies filled with mincemeat – with a little added fresh orange zest and Cointreau – bake them – and then try not to wolf them down all in one go ! They are a real English Christmas delicacy and many thanks to Burrows food store for stocking Robertson's mincemeat.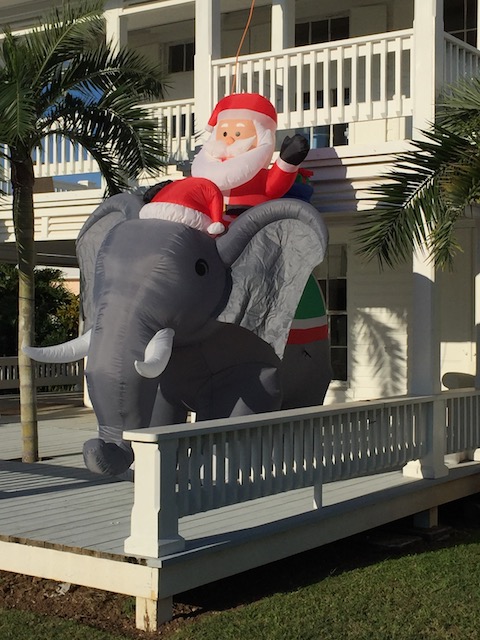 In amongst all this we have been working like crazy to get a couple of the apartments at Anchor Point ready for occupation. And finally we have done it – even some pictures on the walls ! Such a great feeling…….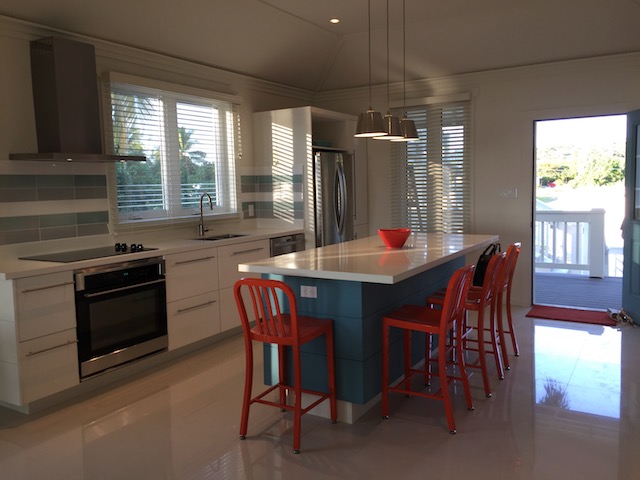 Well this time next week Christmas will be over – so I want to thank you all for your support during the year and to wish you all – from Bob and myself – a VERY MERRY CHRISTMAS……. XXX