A little bit late – but a Happy New Year to you all – this week it is all about seeing in 2018 in Governors Harbour. For most of the years that Bob and I have been here in Eleuthera we have not gone out on NYE and certainly when we lived back in the UK it was very rare that we ever went out on that night.
But there is something about this place that has made us more sociable than we have ever been before !  Last year we finished the night dancing at Bacchus Fine Foods private party until 2.30 am – unbelievable !!! And this year was only slightly more reserved. The night was a climb up the hill until we reached BFF…..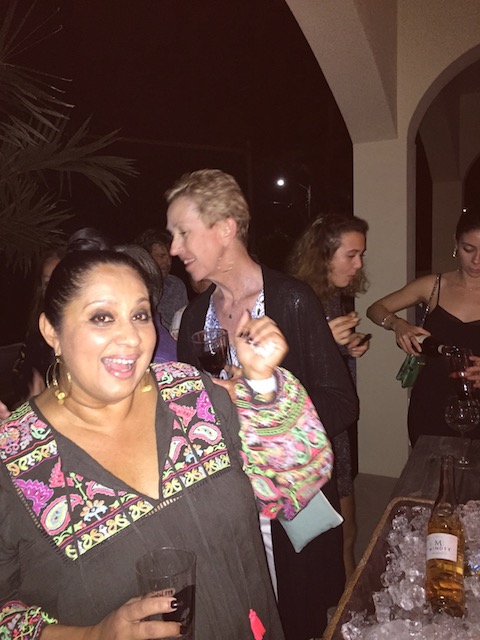 It started at 8pm at the bottom of the hill in Governors Harbour – everybody took their own glass and beer, wine and water were served in a total of 6 homes before the final crescendo ! It was one drink, a few nibbles and about 30 – 35 minutes at each place. Then a short walk up the hill to the next venue. We were number 5 on the list – so people were with us from about 10- 10.40pm. It is a great idea – nobody has too much expense or too much trouble to go to – and then we finished up at Bacchus and everything stepped up a gear or two !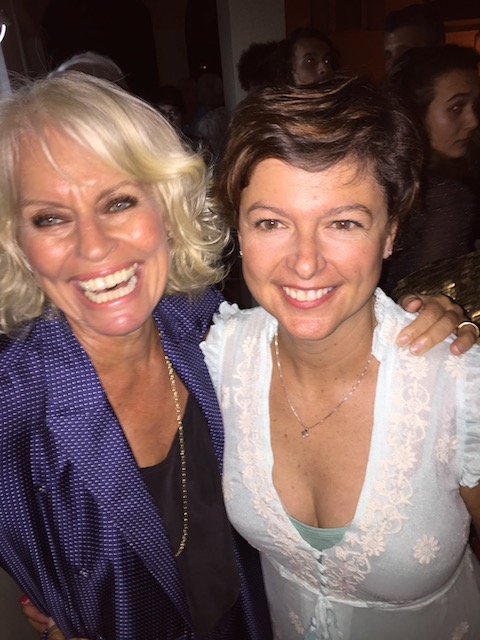 The music was fabulous – you know the sort – you just HAVE to dance …… There was champagne for toasting in the New Year and a great selection of food. We all went pretty wild I can tell you. Such great fun……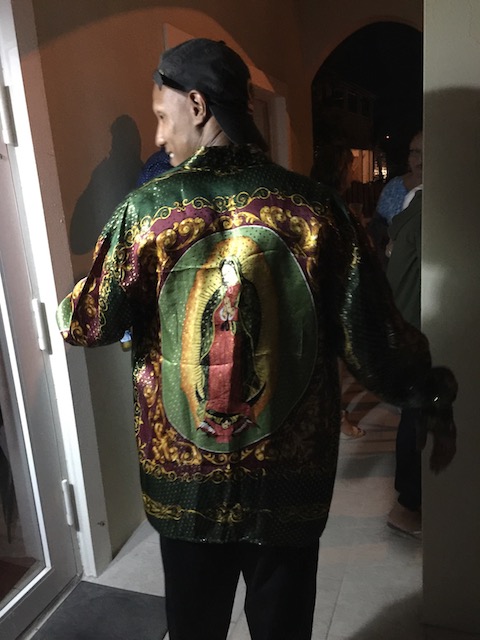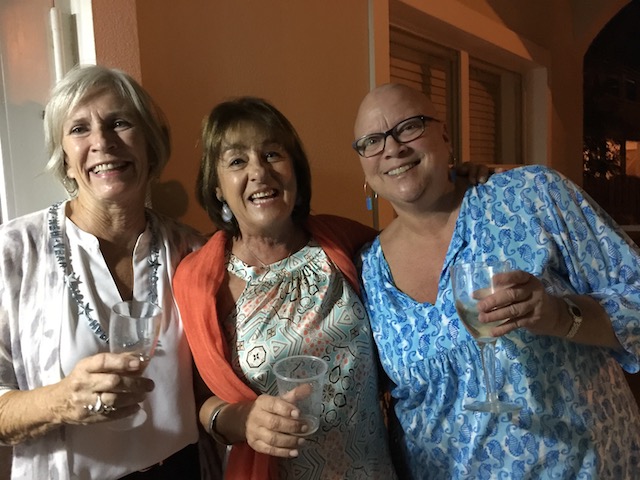 Bob and I were probably the first to leave around 1am – and the party continued until about 4am- way out of our league ! Note to everyone – make sure that you wear the most comfortable shoes you have !!!!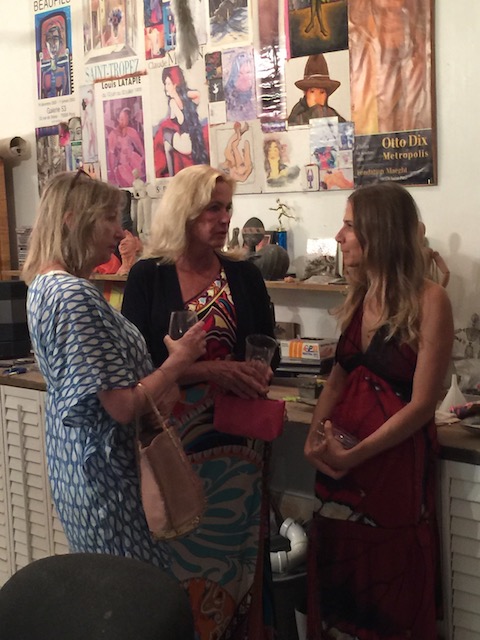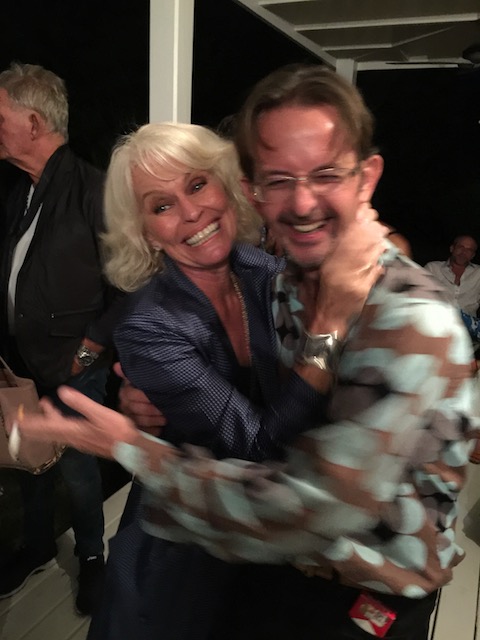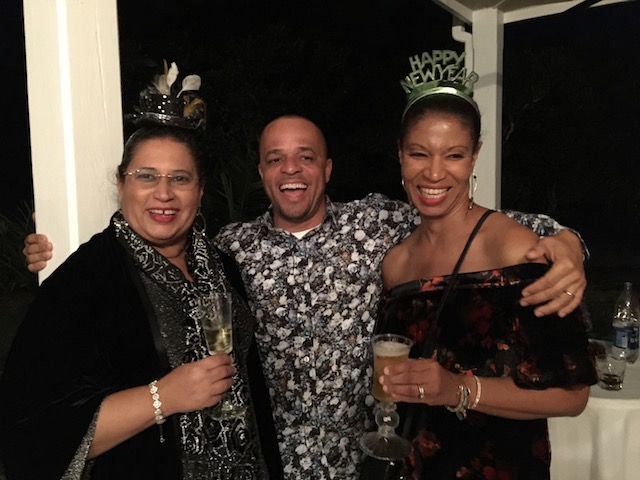 I am so aware – from my own personal experience-  that New Year's Eve can range from total misery to utter boredom. Many years ago I had some very unhappy experiences on the night that is supposed to herald so much – and I remain very aware whilst writing this that it is not a night of joy and fun for many people for all sorts of reasons.  But the reason that I am telling you about this is to say that sometimes these fun times can appear out of nowhere. Being with people you love and like can be a source of great enjoyment. So if you have had a drought of those times do not give up. They can come out of the blue – even after many years….
So Bob and I wish you a kind, calm and happy year ahead in 2018. Value and enjoy your friends, your family and make the most of the time that you can spend together. On a personal note – a big thank you to everybody who has been kind, thoughtful, loving and fun in our lives.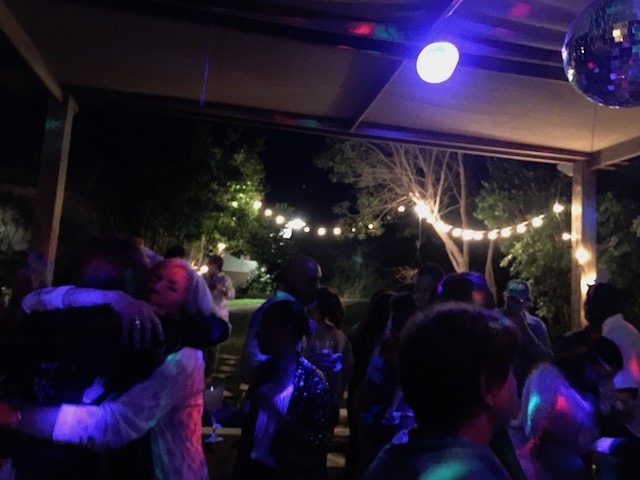 A huge thank you to Angelika and Sandy at BFF who are the best party people around – so very generous – and thanks to all our fellow hill home owners as well for making a very special night…..
Happy New Year and back to work ! xxxxxx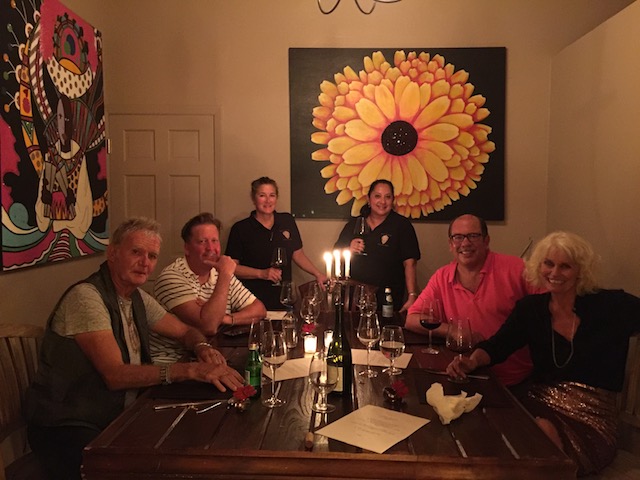 A really lovely night having dinner with special friends Jason and Philip at Bacchus Fine Foods between Christmas and New Year