Christmas is coming to Governors Harbour – and fast !
Last Thursday we had our regular Christmas pizza Party at Tippy's with the children and staff from the Exceptional Learners Centre. Sadly the fantastic students from the US University who have been working there had to leave before the party so it was just Mr Bill Holland and Ms Dolly Petty from the staff who were there.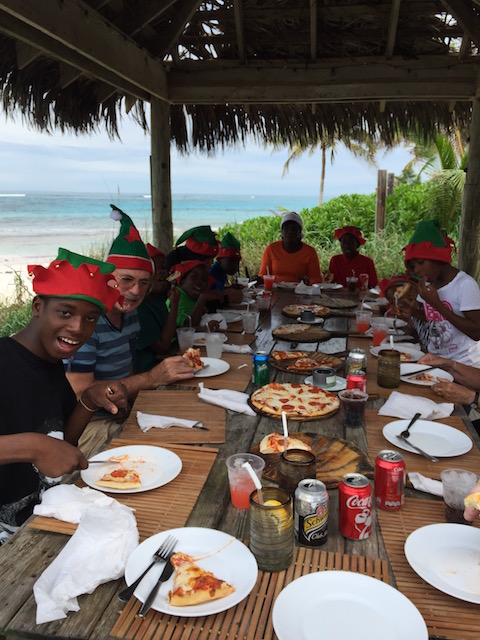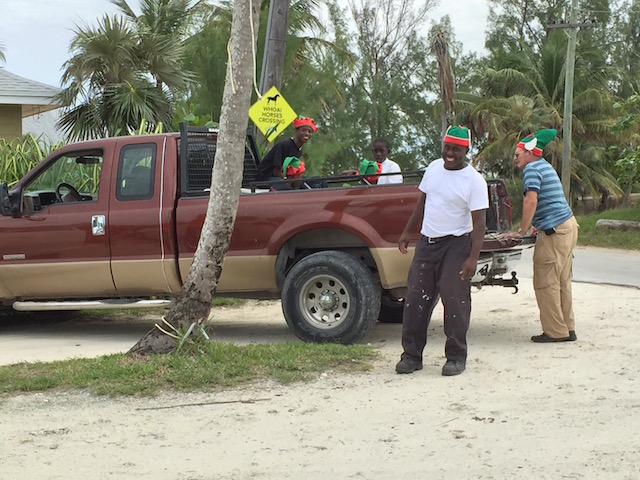 Plenty of all of the usual – pizza, sodas, ice cream, hats and presents plus a wonderful performance by the students of " Go Tell it on the Mountain" which everyone who was lunching at Tippy's got to enjoy !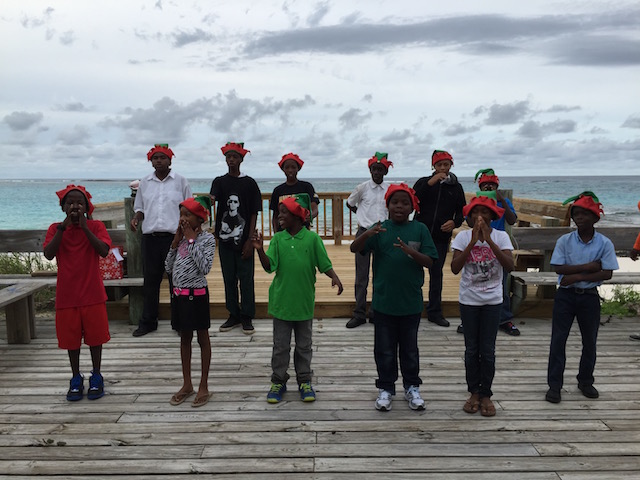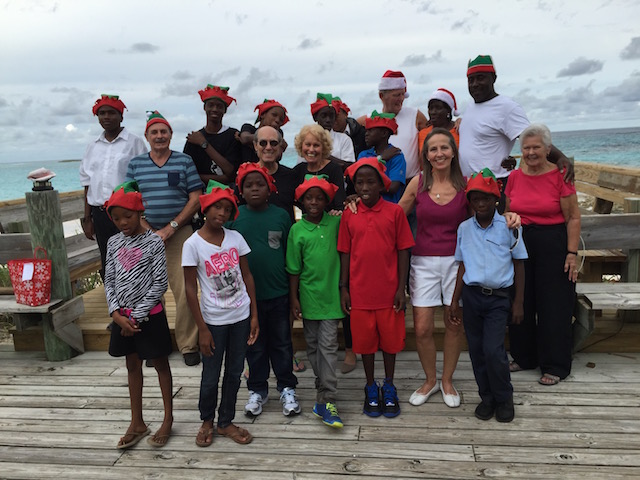 Come the weekend it was time to start digging out the decorations and getting the house all gussied up. This is the first year that I haven't put real Christmas trees outside all of our rental houses – I saw some LED lit twiggy trees in the sales last January and decided to go that way instead. They look great and are a) much cheaper than buying a real tree every year and b) use less power as they are LED and c) very designery !!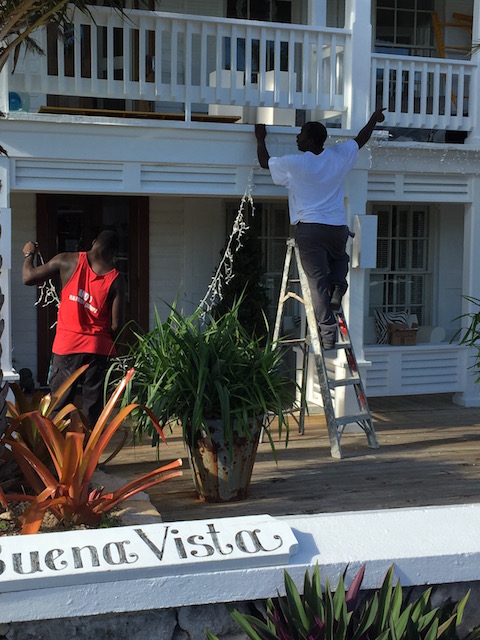 Next we started on Buena Vista. As you will have seen we love an inflatable Christmas item and this year we added to our collection with a Christmas Pirate Santa and his ship – Shivering Timbers as well as a Star Wars Christmas Yoda – hopefully we will know when to stop …….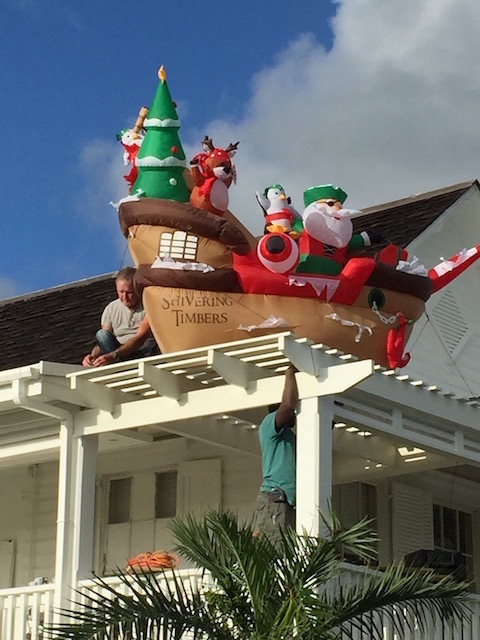 I was delighted to find a useful solution to all those sets of Christmas lights that only partly work – I plonked them all in a glass vase and switched them on – and you don't see the ones that don't work – just a lovely mass of lights.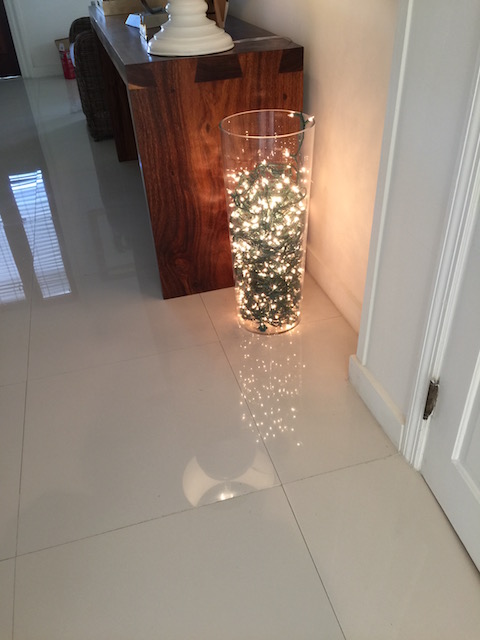 Now it's writing Christmas cards to get sent off to the UK – I get them mailed from the US as it takes weeks and weeks from here in Eleuthera…..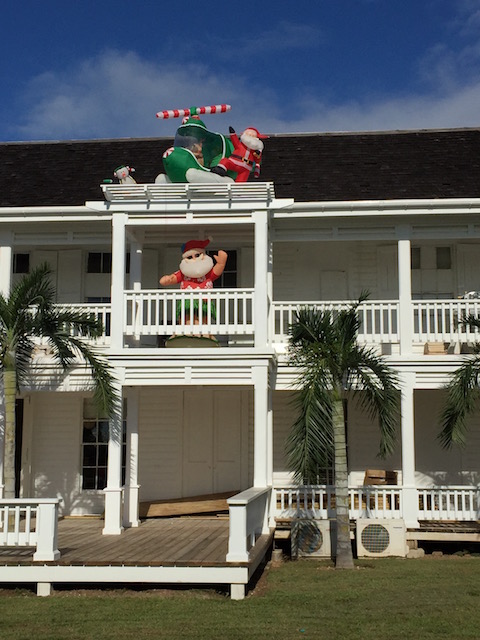 Hope your preparations are taking shape as well ………