So did you ever hear of Ciguatera ? some of you will know all too well what it is unfortunately !  And I found out to my cost over this last week. I had heard of a horrible poisoning that you can get from eating – usually – barracuda. It has all sorts of weird effects but now I know that you can get it from eating grouper as well. In fact any warm water fish that feeds off the reefs.
There is a highly toxic algae that the small reef fish eat – of course it is not toxic to them. They in turn are eaten by the larger fish and so it passes along the food chain. The toxin is undetectable in the fish which are then prepared for human consumption. No cooking method destroys the toxin at all and the fish looks and tastes just as delicious as uncontaminated fish.
Ciguatera affects 3 major systems of the body – gastro-intestinal as you would expect – causing vomiting and diarrhea – the central nervous system which has a myriad of strange symptoms I will tell you about and also the cardio vascular system. Personally I got away lightly with the gastro intestinal part – thinking of your sensitivity here readers – especially you Daniel ! But the central nervous system was where I was affected the most.
The classic symptom that tells you that you have ciguatera poisoning is very weird – anything cool or cold feels like it is burning the palms of your hands – so the first time I washed my hands in cool water I was shocked and knew that something very strange was going on. As soon as I felt able I googled – as we all do now – fish poisoning and there was that symptom telling me that I had ciguatera poisoning.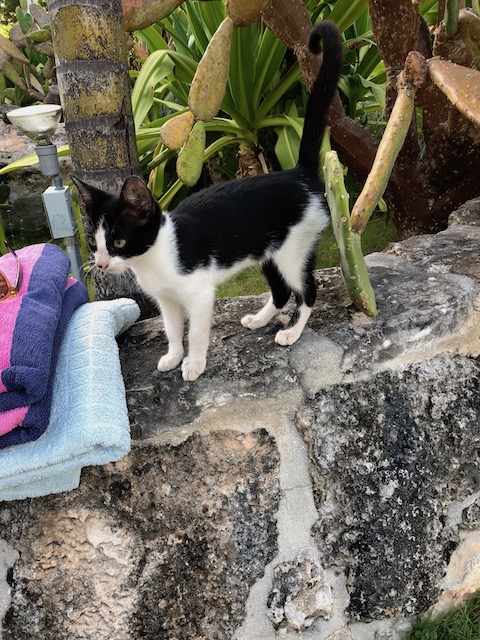 I also had major muscle fatigue and many other symptoms. Another strange one was intense – and I mean intense – itching all over the body. Have you ever tried to ease itching on the soles of your feet ?  All I read on the internet told me that there is no treatment for the poisoning – apart from being but on a drip if you have severe dehydration. Well I knew that I didn't have that so I soldiered on.
But then Dr Cliff Bacchus heard that I had it and called me in. Of course having been a doctor here for so many years he is quite the expert on ciguatera – he has even written a medical paper on it. And he assured me that there are things that can be done to help it. I had a combination of treatments – both western and eastern. Acupuncture and plenty of Chinese herbal potions to stimulate the immune system along with steroid treatment to help the inflammation – the best of both worlds. Of course this was 4 days in and he told me that it would have been so much more effective had I have had it sooner – but better late than never ….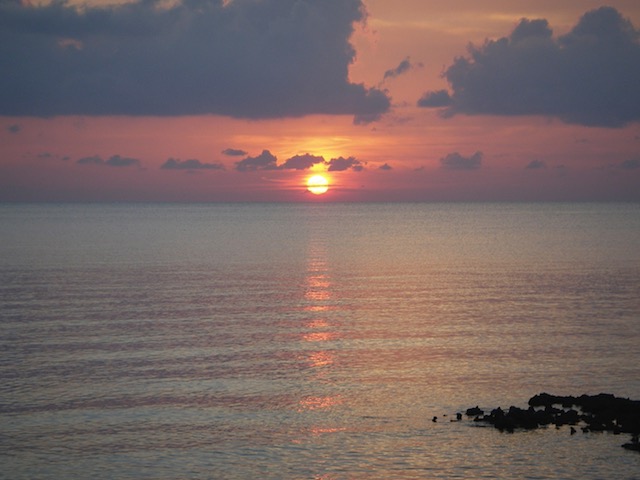 And now 6 days in I still have the burning sensation on my hands, some itching – but much less intense than it was and the fatigue is gradually fading as well. But for once I am having to take things very easily – no major tearing about like I usually do. It has been a huge lesson in listening to my poor body and having to nurse it through a really horrible situation.
Ciguatera poisoning occurs in both the Caribbean and the Pacific – in fact anywhere where the water is tropical or sub-tropical. There are many Bahamians who have lived here all their lives who have never been affected by it – and of course there are some who have. It seems fairly rare – we have lived here for 14 years and have never been affected by it until now ! By the way – you are advised not to eat warm water fish for at least 6 months after a bout of it and I can't say I will be in any rush to try it for at least that long.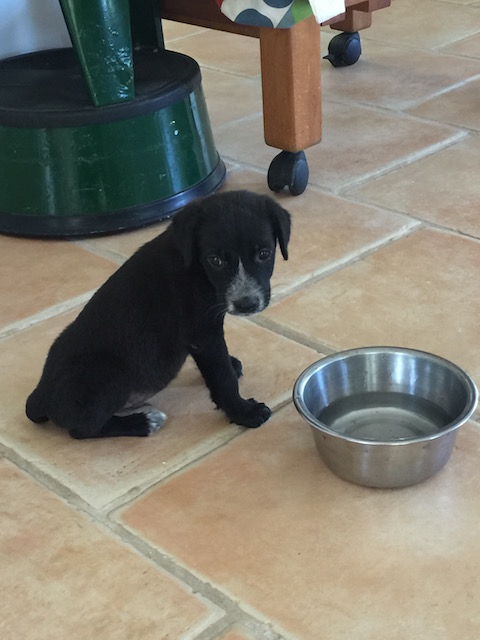 Not a very jolly subject this week for the blog but I do like to bring to your attention things that are happening in Eleuthera – and this was definitely a new one on me !