So Saturday saw a good sized group of us meeting up at 7am outside CIBC First Caribbean Bank in Governors Harbour to Walk For the Cure Eleuthera. This walk raises money locally here on the island to help support people with cancer – paying for traveling expenses etc. When someone in your family has cancer it is a super stressful time for everybody so to be able to know that you are going to get a little financial help is a great thing.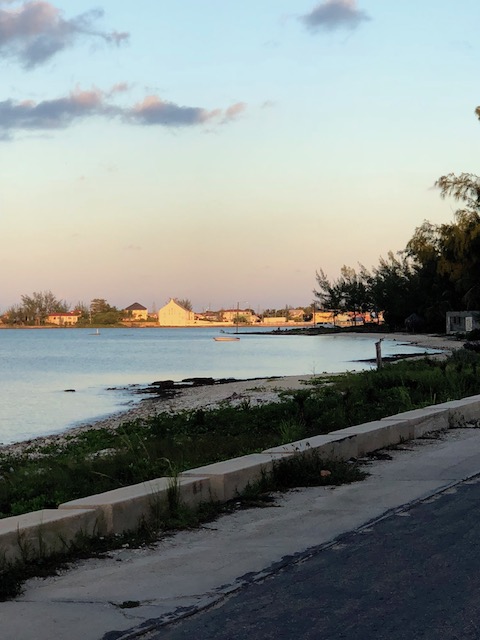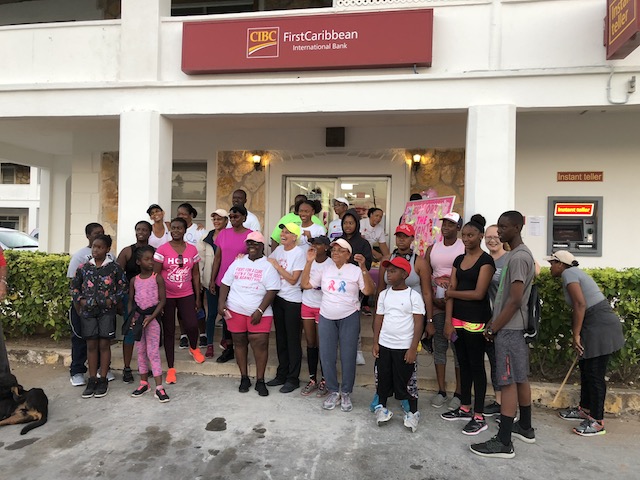 We set off from the bank and walked south on Queen's Highway past Highway Service Station and then turning back to walk along the road that passes the Catholic Church and also Anchor Point apartments. All the way down then a lap of Cupid's Cay – back along the road around the harbour – up the down hill then down the uphill – got it ? It took one hour and at that time of day was very pleasant. Well apart from the up the hill part ! That is always tough going  – but it was great to touch base with familiar faces and have a catch up with a couple.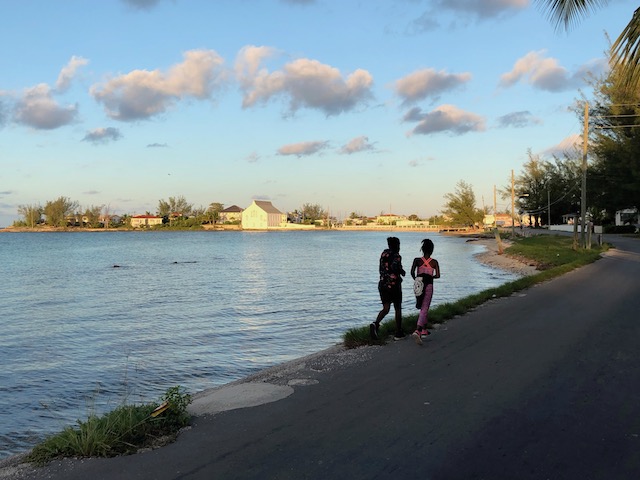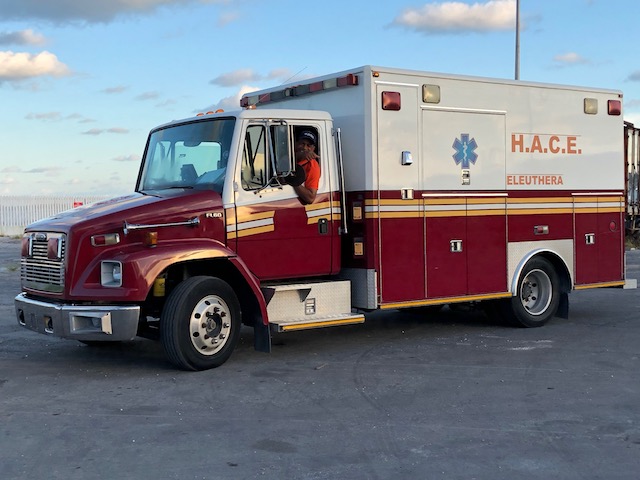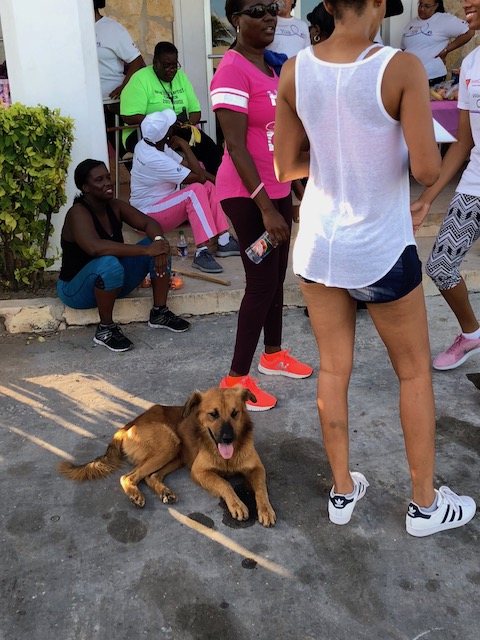 We had been out the night before – there was a pizza night at La Bougainvillea – but thankfully we had not stayed out too late …… The pizzas from the wood fired oven were really delicious. The seafood special was particularly good as was the vegetarian Rustica. We were a group of 11 and it was fun ……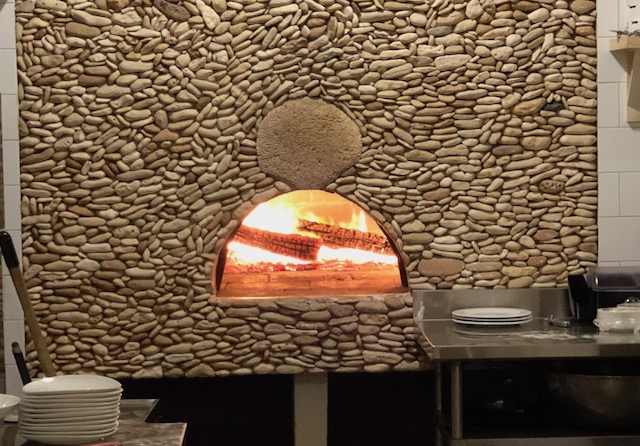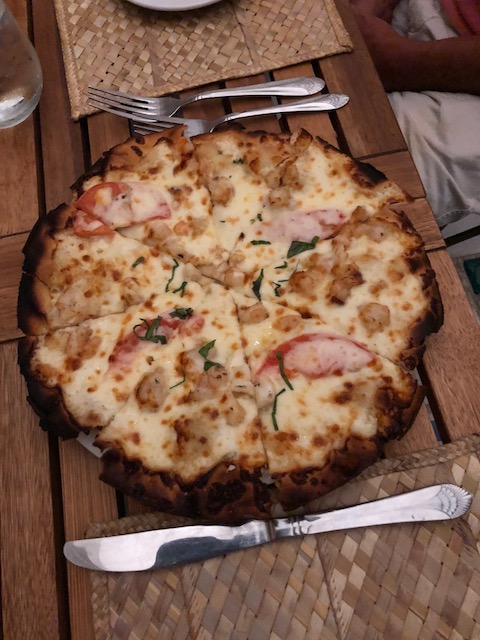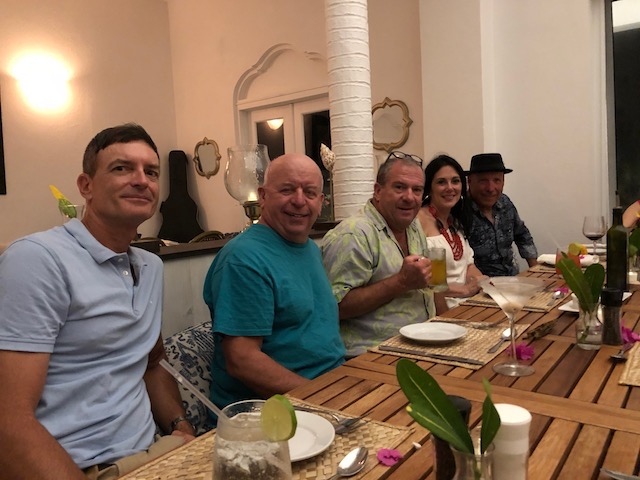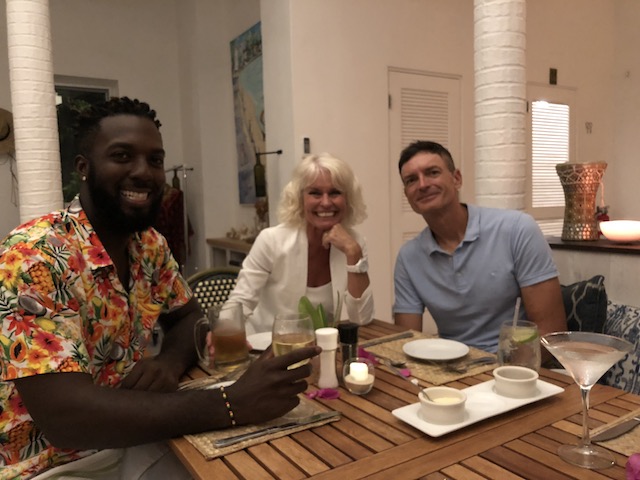 A day or 2 before I had driven down with Bob to see how work is coming on at Jack's Bay. It was a glorious day – but with plenty of wind coming in off the Atlantic. The restaurant / bar is moving on.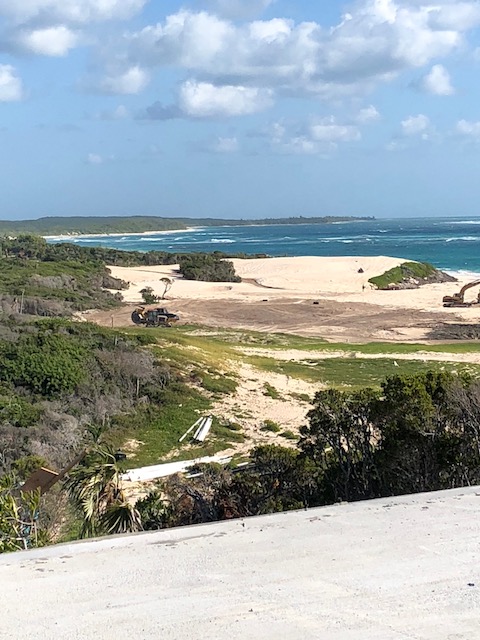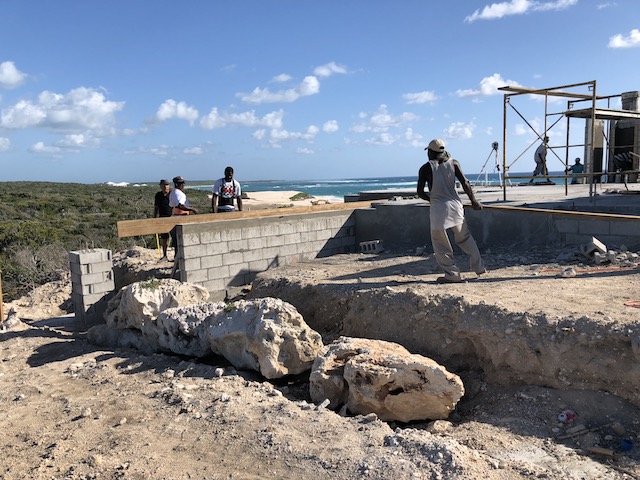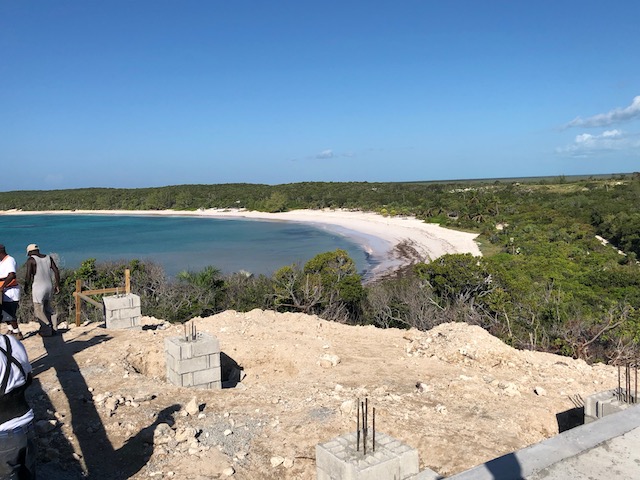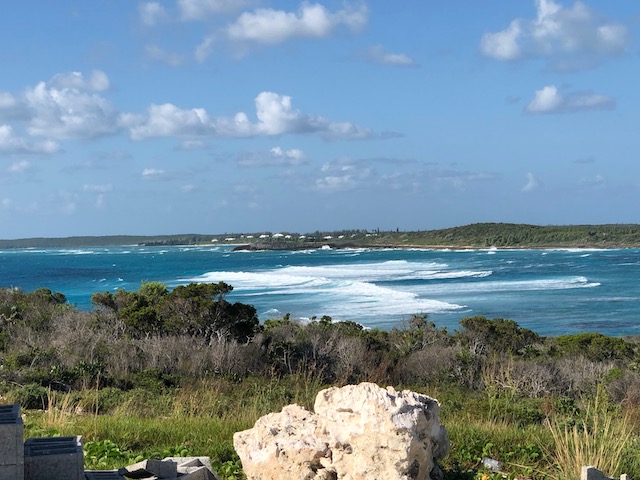 The views are just spectacular and it is going to be fabulous !