This week a look at the progress at the Salt Spray Bar down at Jacks Bay. The steel frame has arrived on island and we have pictures of the crane lifting the various pieces into place. Like a large puzzle the pieces are assembled and the structure gets stronger and stronger.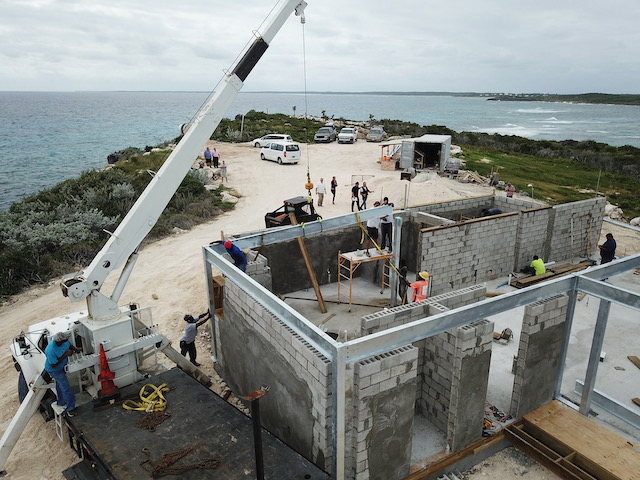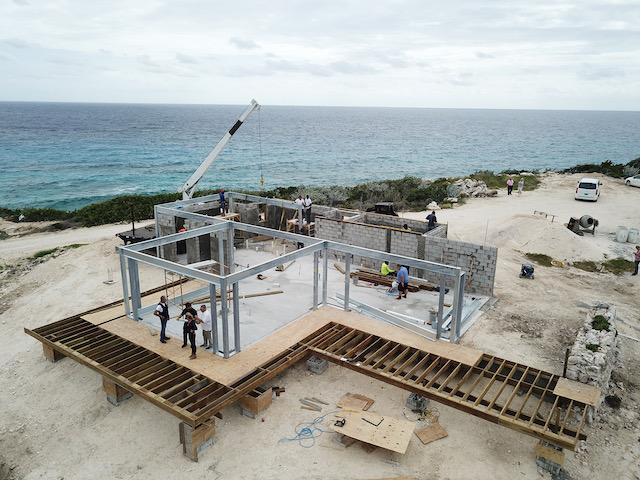 Also work on the rustic stone wall has commenced. This is being done by the very talented rock artist Celeste – many of you will have seen his exceptional work around the island. Probably most notably at 1648 – French Leave Resort. Hands up those of you who have taken  – or had a picture taken – under the stone and driftwood arch on the walkway from the car-park down to the restaurant !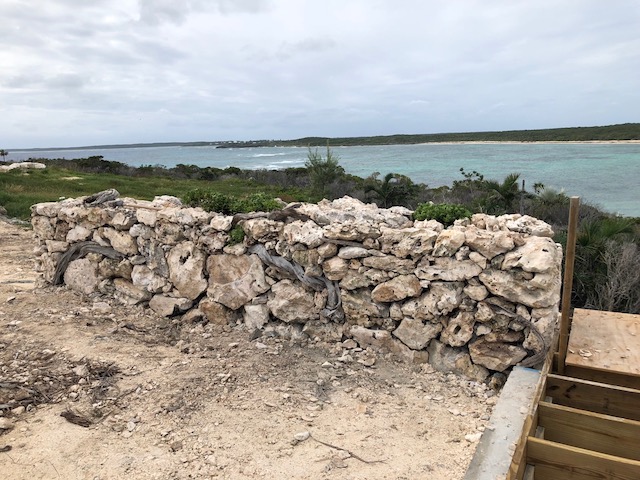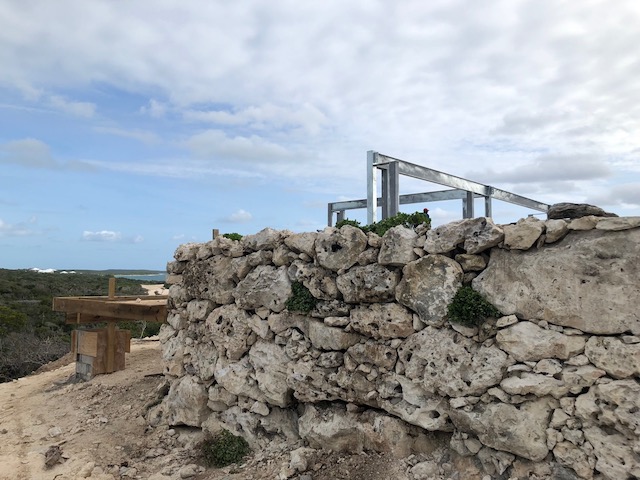 One of his greatest talents is that he doesn't repeat the same thing twice – so this wall will look very different to what you have seen before. Under Bob's direction he is building a very rustic looking wall using large rough rocks found on the site along with pieces of driftwood incorporated into it.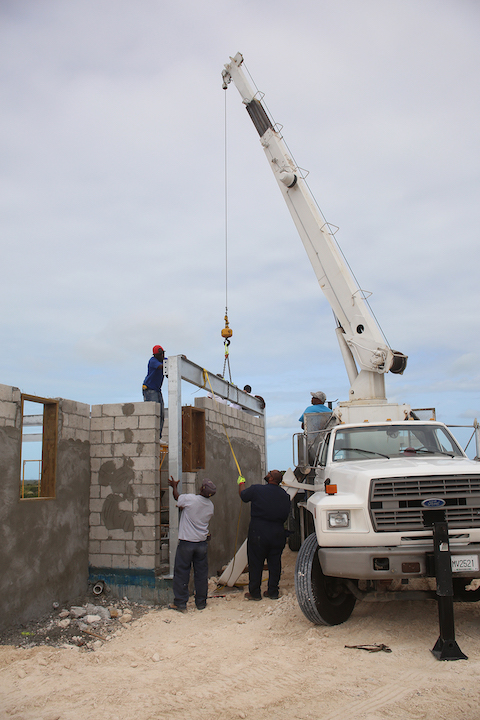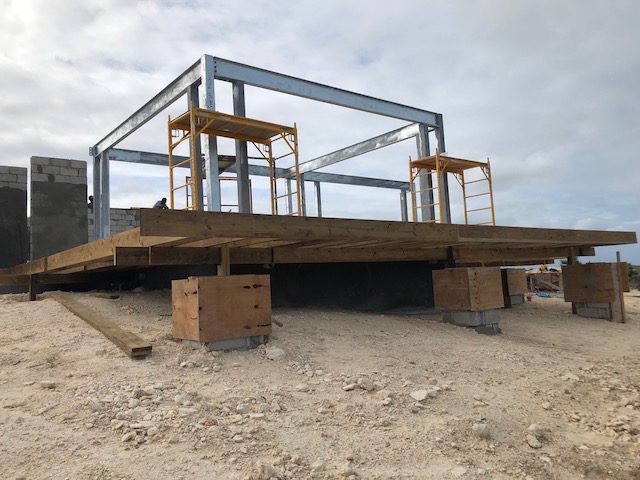 Work is coming on very well and I know that we all look forward to a world class venue to enjoy a drink and some delicious food in – in the not too distant future.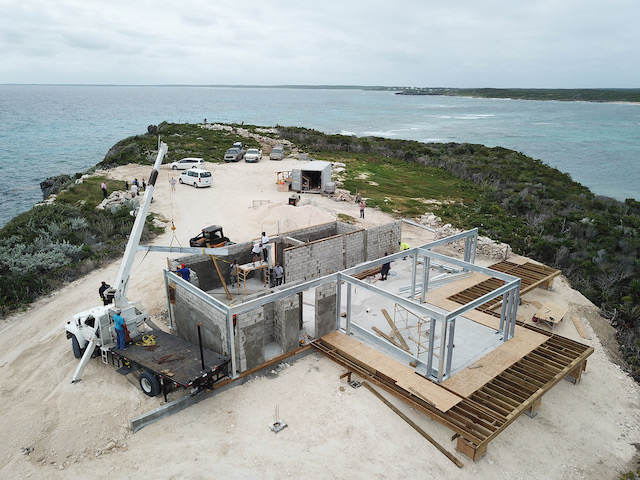 We are all looking forward to the Buccaneer re-opening – hopefully at the beginning of November – which is next week ! Yikes – this year has flown……. Tippy's will be open in a week or two as well and suddenly another season will be in full swing !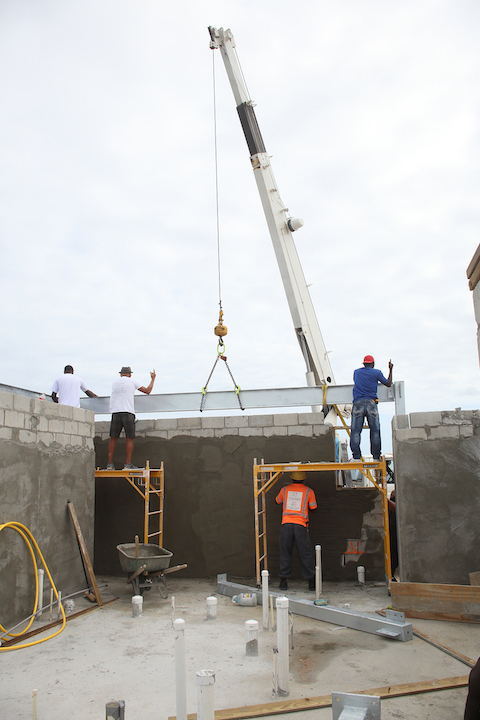 I want to thank all of you who sent messages of sympathy and encouragement after my revelation of ciguatera poisoning last week. It is a horrible long slow process recovering from it and I have a very long way to go – but at least I know that I will recover eventually.  I am seeing Dr Cliff Bacchus twice a week for acupuncture etc – so psychologically I feel that I am doing all I can to aid the recovery process.  Goodness – we are so guilty of taking our health and vitality for granted – even though I often include my good health in my list of things I am grateful for – it has been a huge shock to find myself so debilitated.