This week I had to take a quick trip to Florida to choose tile for a couple of our projects and check out some kitchen details as well …… This visit I decided to stay at the Sonesta Hotel again – right at the end of Sunrise Blvd in Fort Lauderdale. It is a while since I stayed here and it was a delight to be back there.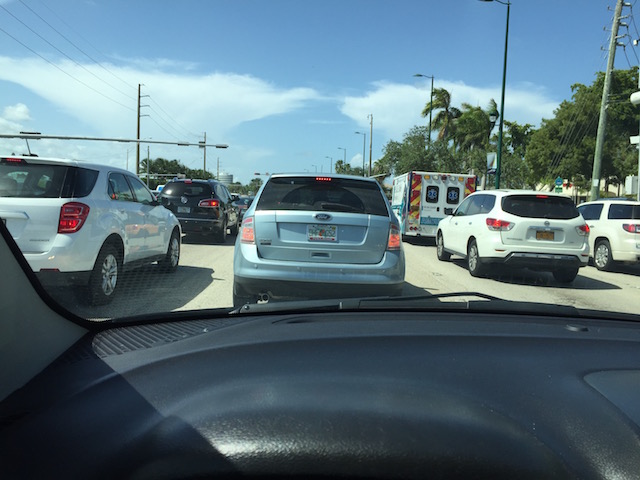 Monday lunchtime I landed and hit the ground running – first a trip to Ikea – a few bits and pieces to pick up as well as ordering stuff to be delivered the next day for shipping home – followed by a much needed trip to the beauty salon  – well you have to keep up with these things !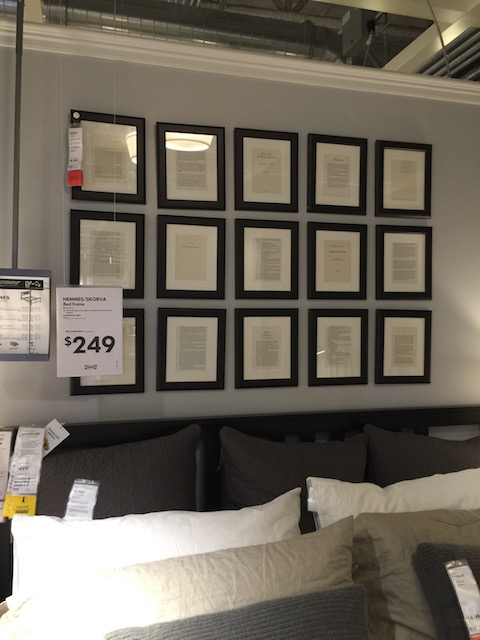 For the tile I drove down to Doral to USA Tile and Marble. I have visited them before – but not for a couple of years so it was time to check out what was available. They have a huge selection of tiles and I found everything I needed for 3 different projects aided by the almost psychic Vivian ! I just have to start to describe what I want and she immediately takes me to it ….  Then on to Aventura Mall for a few bits and pieces and a visit to another branch of USA Tile when I realized that in all the excitement I had forgotten to source one more tile…..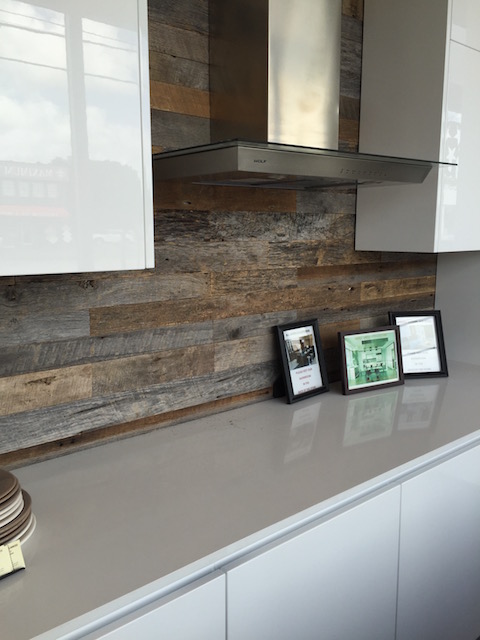 On Wednesday I dropped off some paperwork to Seacor – who ship all our stuff to Eleuthera – and managed to get a quick picture with Nicole Butcher – the absolute star who handles all our shipments….. After that a visit to DCOTA – the Design Center Of The Americas to pick out some fabric samples then off to the airport and home ……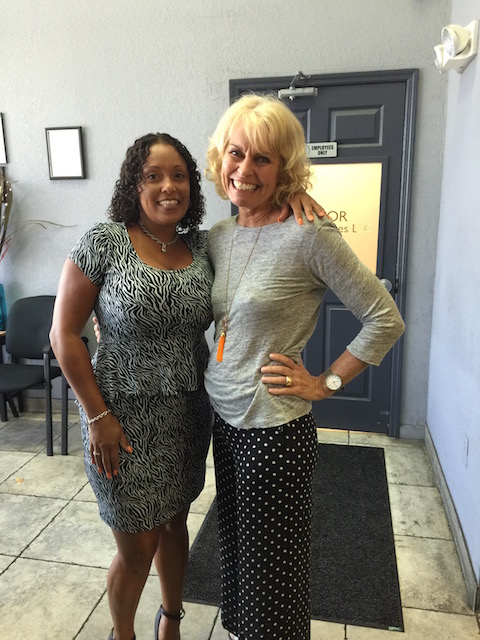 I love entertaining friends and having them over to Colman Towers for dinner but sometimes during a working week it can be a lot of extra work – that is it used to be a lot of work until Angelika opened Bacchus Fine Foods ! I am not very good at deserts and don't really bother with them myself – but a lot of friends love a great sweet treat at the end of the meal so now I just visit BFF and pick a few from their great selection ! Last week we had some great friends round for dinner and I know that Lesley is one of those people who will look at the desert menu first and then choose her main course accordingly – so I got a great selection, baklava , individual tiramisu, chocolate fondant cake and a fruity berry tart. A little whipped cream and away we go !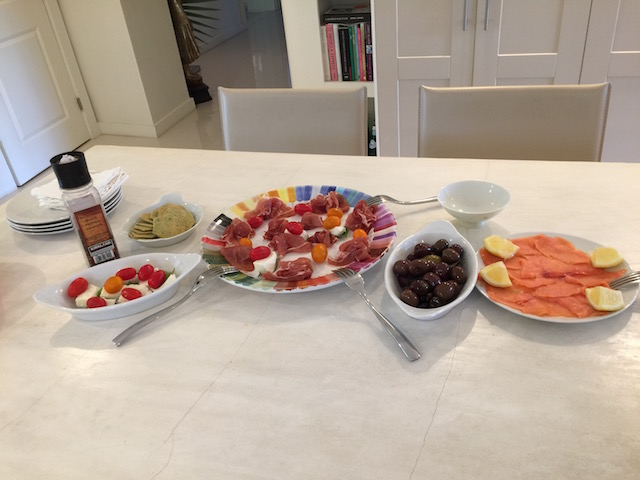 Appetisers are also now courtesy of BFF. I did a selection of smoked salmon, prosciutto, mozzarella tomato and basil bites and lovely olives. All I had to do was arrange it !  I made a fish pie for the main course – grouper , lobster, salmon and shrimp all poached individually in white wine then popped in a large serving dish along with sautéed leeks and mushrooms while I made a lightly cheese flavored sauce with the poaching liquid from the fish. This is then simply warmed through in the oven and served with puff pastry lids – just take a sheet of thawed out puff pastry from Burrows Food Store and cut into large circles and bake in a medium hot oven for 15 minutes until puffed up and golden. We had tiny little potatoes – labelled Amazing potatoes – from BFF along with asparagus , leeks and peas all tossed together with a little butter and lemon juice – it was a great meal if I say so myself and all I really had to do was the main course !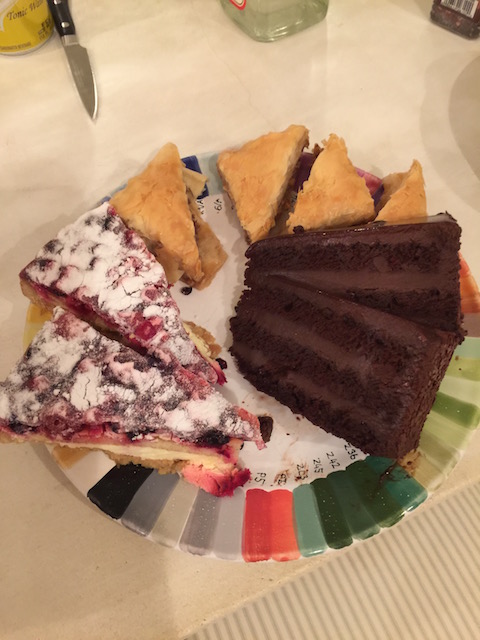 It is such a delight when a new store or venture opens up here in Eleuthera and we are so thankful that Angelika has now realized her dream – and in doing it is making other peoples dreams come true !!