Yes dear readers – here we are easing our way in to 2023 – hoping that it's a good one for you all. We spent a lot of time socializing and entertaining between Christmas and New Year  – so come New Year's Eve we decided to hunker down at home and have a quiet night and early to bed ….. We didn't even hear the fireworks at midnight that several places had so that was a good sign of a sound nights sleep!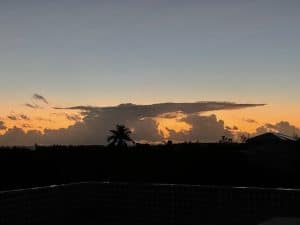 I read a fabulous book during the new year weekend – called Left on Tenth by Delia Ephron it is a memoir of love and illness and is a really wonderful read. I found it on the That's Not My Age blog – a review of great books that various writers recommended. This is often a good way to find new books that otherwise we would not come across…..
We also watched the last episode in the series of Slow Horses on Apple TV – this is a British spy series starring Gary Oldman as a very down at heel member of MI5 – and the beautiful Kristin Scott Thomas as well. I recommend that along with a very moving documentary called Stutz on Netflix about the psychiatrist Philip Stutz. Made by a patient of his -the actor Jonah Hill – we are going to watch it again as I am sure I missed a lot of the finer details of it.
If you can access the BBC channel there is a great 3 part documentary called The Mayfair Hotel Megabuild which is a feat of engineering that defies all logic. It charts a 7 year period when a five story basement was added to Claridges while the hotel remained open – it is extraordinary program and achievement and also happens to be a hotel dear to our hearts as well. Watch it if you can and sorry if you cannot access it. Actually I just checked and it looks like it may be available on Youtube ! so I have posted a link on the name of the program.
So seeing friends, reading and watching some good programs – doesn't sound like the most exciting life – but we are enjoying it as well as cracking on again with more at Sprawling Towers. Taking our time and getting the feel of the house whilst enjoying all that we have now. Seems like a good way to start the year – right ?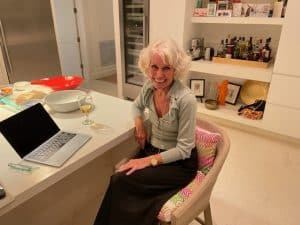 The island is busy and the weather ,after a cool blustery hiccup around the holidays, is beautiful again. Hope that life is puttering on in a good way for you all too – and for those going through difficult times – hang in there – everything changes in time – that is the nature of life……