Yes – after a visit this week to Eleuthera Island Farm I can tell you it is rocking ! – super busy and super stocked ….. I visited on a Tuesday – which as a lot of you will know is a bread baking day. I arrived about 9.30 am and the queue to pay was huge. Collect what you want to buy and then get on line to pay and start chatting ! I waited for about 35 minutes on line – but instead of getting frustrated and antsy – I decided to enjoy just talking with people and taking my time.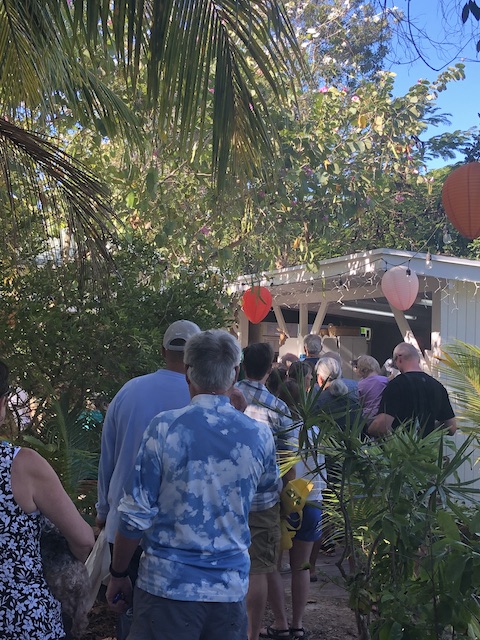 I bought one of their freshly baked chicken pot pies – I haven't eaten it yet but it looks good. perfect for one of those evenings when you don't want to go out but also don't want to spend a lot of time cooking ….. They also make meat lasagnas as well but of course I won't be sampling that dish.
The amount of people there was very encouraging – the island is very busy at the moment and a lot of the visitors were there ! I asked Rea how many loaves they bake on average and she told me it can be anything between 200 and 500 – that's a lot of bread.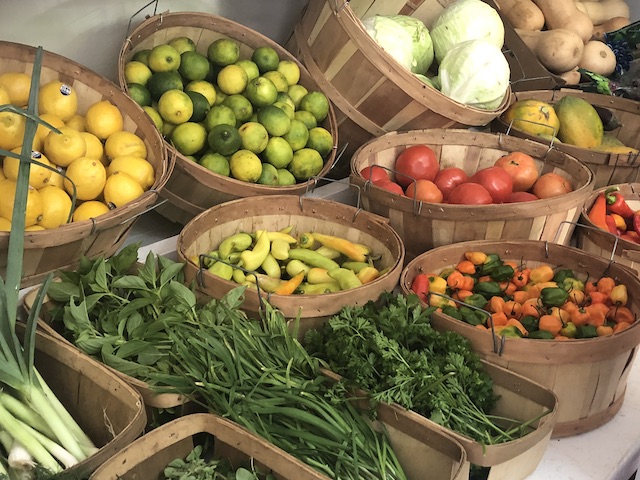 Personally we love the white Cuban loaf – but while I was online a basket of the most delicious smelling bread was put out – turns out it was dill and onion – and I can tell you that the warm loaf did not make it home in one piece. I just had to tear off the crust and eat it whilst driving home. It reminded me of being a child and nibbling bits of the crust off a new loaf and then trying to explain it when I got home !!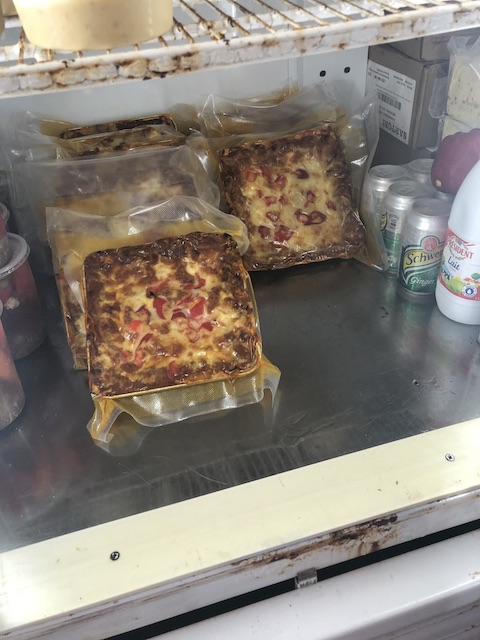 Make sure you make time to visit the Farm next time you are on island – I also recommend the fresh herb infused dipping oil – delicious with any of the breads ….. Of course the fresh greens, herbs and vegetables are all super fresh – I stocked up on their leeks to make my favorite leek, potato and parmesan quiche.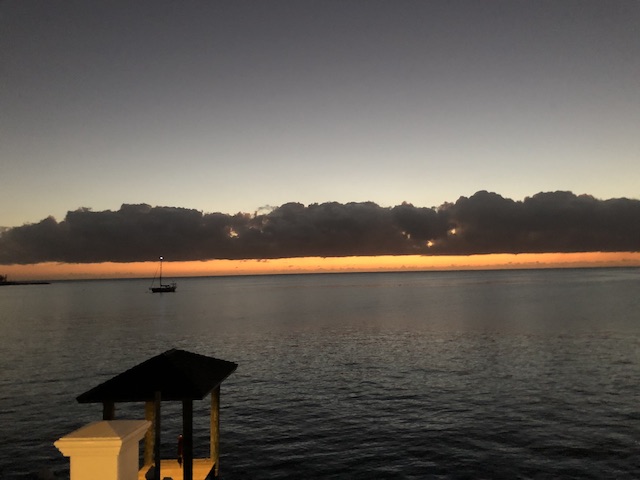 I was going to say that's enough about food but I want to fill you in on the lovely time we had at 1648 celebrating my Mum's birthday last week. She thought it was just going to be the 3 of us – but in fact there were 8 in total – so a nice little surprise for her …… We went early at 6pm so that we were finished at a decent time and the staff there did her proud. I love the Creamy Lobster Pasta – but must try something different next time as I have had that the last couple of times I have been there.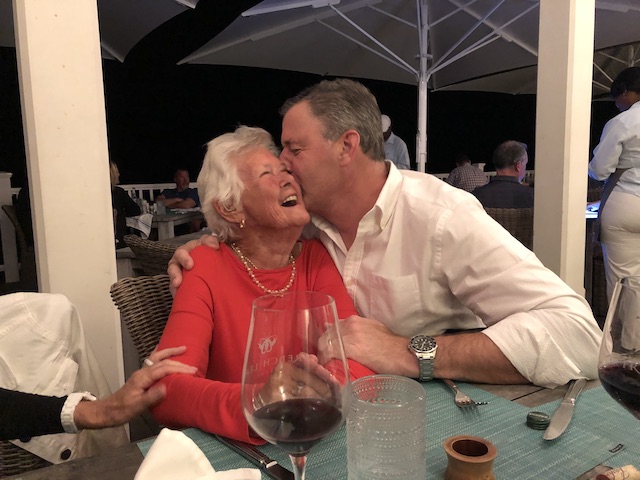 They served up a delicious birthday desert as well which was passed around and everyone had a spoonful of – the perfect way to finish the evening……..