Let's talk trees this week as I am getting excited about what we will plant at Sprawling Towers. We are working on getting the land cleared – hand cleared in a lot of the 2 acres – in order to get started on the new house. All that has been uncovered are pigeon plum and kamaleme trees plus one Poinciana – so I am excited to plan for the future and plant some trees that will be at their best in a hundred years or more….
Bob and I used to visit the beautiful Westonbirt Arboretum in the UK – a tree garden basically – it was started formally in the mid 19th Century. It houses 2,500 specimens of trees from all over the world and while that is definitely not what we are planning ourselves I just love the idea of planting trees – not for the pleasure that they give immediately – but the for the pleasure and enjoyment of future generations who we will never know.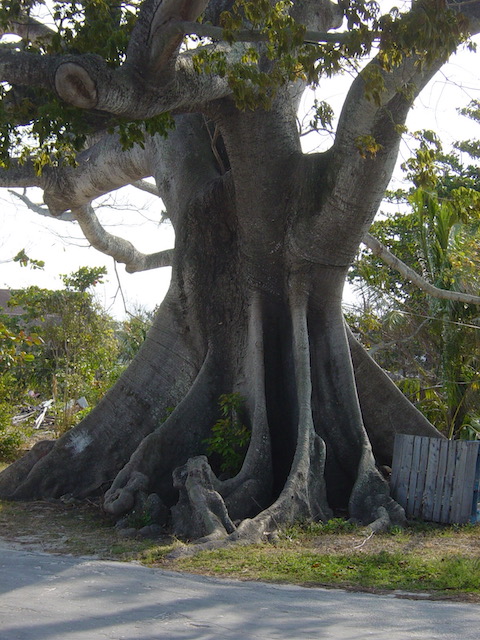 So first on my list is a silk cottonwood tree – I'm sure that many of you will have seen the amazing one in North Palmetto Point. They grow quickly I have just read – reaching up to 80 feet or more with a trunk diameter of 5 – 8 feet above the buttresses – and this is one of the main reasons of planting for the future. I want people in a hundred years time to marvel when they see the tree in the same way that I did when I first saw the one in Palmetto Point. definitely a tree to hug !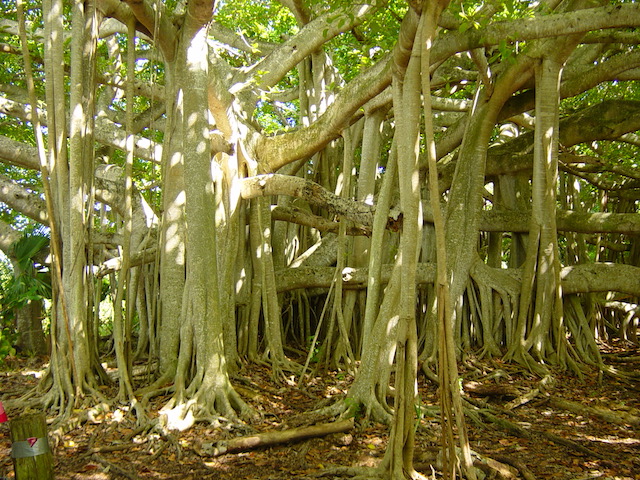 Next up is a Banyan Tree – I remember a spectacular one that used to grow just north of Rock Sound., It was burnt down sadly a good few years ago – but there is a beauty in Michele Johnson's front yard on Queens Highway – just north of Governors Harbour.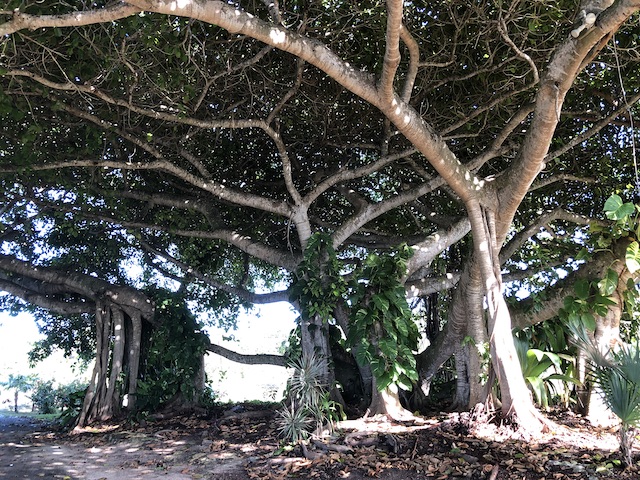 The Cascarilla tree is another one for planting – it is a native tree to the Bahamas and is used to flavor Campari – the posh drink that I drink when I am not drinking beer ! I always said that the name of our next house would be Cascarilla House – but that was before we agreed on Sprawling Towers !
Finally for this week's blog I want to mention the Lignum Vitae tree – this is the national tree of the Bahamas – The Tree of Life – a suitable reason on it's own to plant on our land – but also because it is the hardest known hardwood which contains it's own lubricating oil. This wood was used by John Harrison in the wooden clocks he made – one of which is still working today . He also made the very first marine chronometer in 1730 and went on to solve the problem of longitude – he is a hero of ours – so a Lignum Vitae tree in his honor would be perfect !
Tell me about your favorite trees and why – maybe we can add them to our collection …….