So this week I have ventured into the world of hybrid cars here in Eleuthera. I bought a secondhand hybrid car from the UK – because I wanted a right hand drive – and also because we had a good family connection to ensure a sensible and reliable buy. I actually bought the car at the end of October – it was shipped in early November firstly from the UK to Cartegena in Colombia and from Cartegena to Nassau. I know that was an unusual choice but the shipper had another car being sent to Nassau and apparently it is a pretty well used route. So a quick shoutout to Steve Dodder at Wells of Ealing and Jay Cutler at Cutler Freight for all their help in making this happen – thank you gentlemen for all your help and efficiency- you are much appreciated !
The car arrived in Nassau on Tuesday 12th January and was cleared through Customs and released on Friday. Of course one of the main reasons for buying a hybrid – apart from wanting to do my bit to help the environment – is the fact that duty on a hybrid is only 10% as opposed to 65% for a regular vehicle. Big incentive – right ? Carey's Brokerage in Nassau handled the transaction without any problems so thank you to William Carey for that !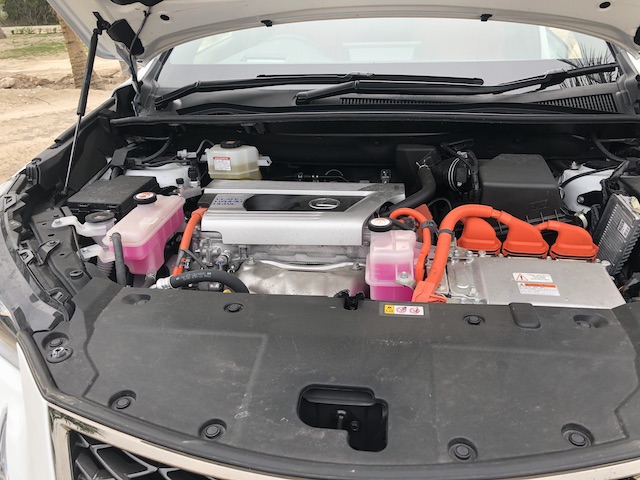 After a few nerve wracking hiccups the car was on the boat on Sunday morning and I proudly collected it from Hatchet Bay on Sunday afternoon. Well dear readers let me tell you it was love at first sight ! It is a Lexus NX300 Sport and she is fabulous …. A 2019 model it has all I want and more from a car. And after 16 years of driving old cars here it is such a joy to be in a lovely new safe and sturdy beauty.
Monday I got the car insured and licensed and away I go – I did feel giddy with excitement all day and actually achieved very little else – but those tasks can easily wait another day. Such a delight to feel so happy and joyful with my new purchase.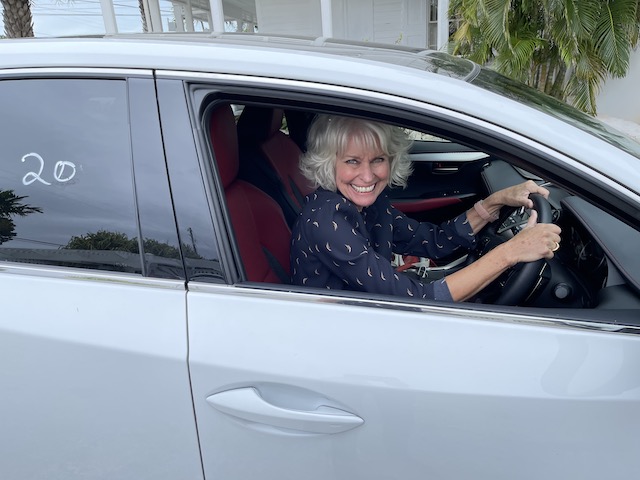 Of course I don't really understand exactly how it works – I do know that it starts pretty silently with the electric doodah but how come I don't have to plug it in to charge ? – I need a hybrid cars for Dummy's book to help me understand it.
Anyway – a good few hours experience fiddling with buttons and whatnots to find my way around it and I should be fine – and then dig out a few CD's to play in it. Apparently the demographic that Lexus are aiming for are the shall we say slightly more mature driver who still has a good CD collection – I heard that on a Youtube segment – not just the yoof streaming crowd !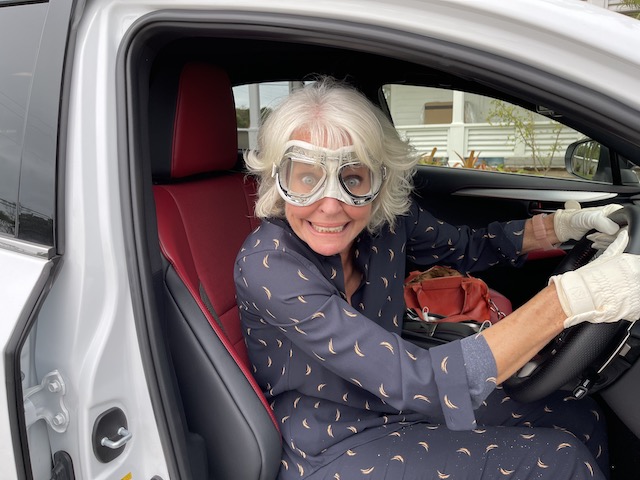 OK – enough already about the new car.
We are working hard at Colman Towers on a couple of new projects to get the house looking it's best. New replacement windows arrive next week so that will be a great job done. We had always meant to replace them from the start – but there was always something else to do on another job ! And the new bedroom and bathroom should be coming together very quickly now as well. Of course pictures to follow shortly…..
Just as an aside – last Sunday we had a quick lunch at the Surf Shack before picking up the car. If you find yourself in the area do try the amazing crab cakes and the best version of coleslaw I have ever eaten – made with red cabbage and some secret recipe ! Of course we were driving away before I even realized that I had not taken any pictures – so you will have to take my word about how delicious it was ……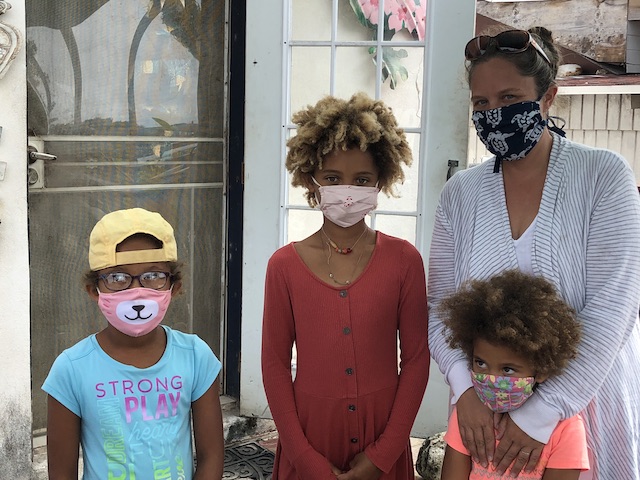 Have a great weekend and see you all next week……