This week another look at more of Anchor Point and more to the point a mention of two very important people I did not include in last week's blog about what is happening in Governors Harbour and Eleuthera generally.
Many of you will know the lovely Rea Bethel – she is the daughter of Ann and Clyde Bethel of The Island Farm in Palmetto Point. She is a very creative and clever young woman and I failed to mention her part in the inception and ideas of the Lizard Trail and Art in the Park – many apologies to Rea – watch out soon for an updated post on the Island Farm which continues to grow – sorry about the pun ! – and develop it's very important role in feeding both local people and visitors with the freshest grown produce and delicious bread ……
I also failed to mention the part that Shorlette Francis played as well in the projects. Shorlette is another extremely creative and clever woman here in Eleuthera who has been involved in lots of projects on the island. I hope that when we have the 2 events I will be able to get some pictures of these ladies who are involved in a lot of exciting developments…….
Now back to Anchor Point ….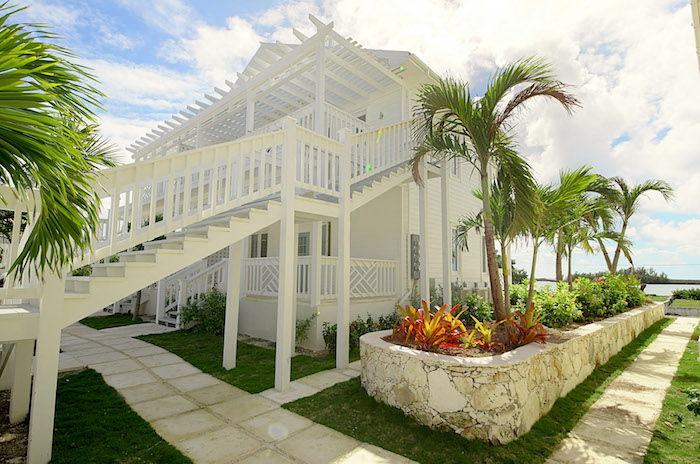 Finally the weather seems to have settled down so it has been possible to get some great outdoor shots of Anchor Point. Drones have changed the way that outside photography happens – and Dom does a sensational job for us……
Apartment 4 is a two bedroom 2 bathroom apartment – it is in the block of 4 apartments. It is what we are calling a standard size 2 bedroom – as opposed to the larger ones I have featured before. I know that you are not supposed to have favorites – especially with children and grandchildren – but we all know that in reality there are favorites !! And in this case somehow this apartment falls in to that category …..
The color scheme for this one has a more subtle and muted palette than some of the others and it works a treat – well I think so but I am so totally biased who knows !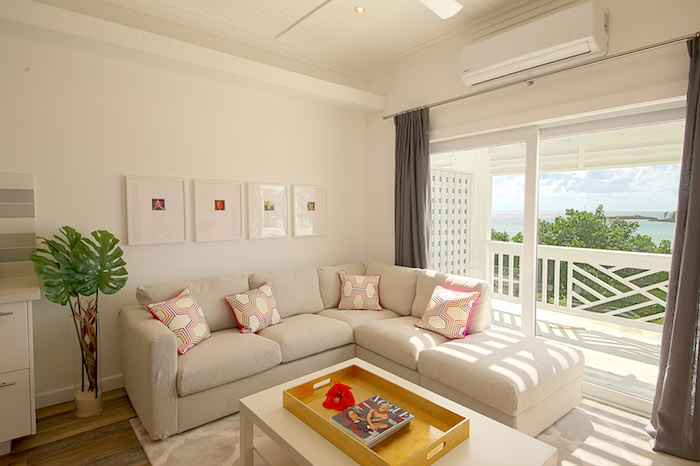 The lounging area has a sectional (Ikea ! ) sofa which I like very much. This is the first time I have used this particular one and it will not be the last ….. The kitchen and built in display and storage unit are standard throughout all the apartments so no change there – but the soft grey rug and curtains act as a great foil for the splashes of fuchsia pink in the pillows and the set of 4 flower prints on the wall behind the sectional. The prints are a set of greeting cards – they are flowers by the photographer Robert Mapplethorpe  – who is not known at all for his flowers ! Most of his work is pretty outrageous and controversial …. The machine embroidered fabric used for the pillows comes from a textile company in the UK owned by a great friend of ours – thank you Ashley Brodin and the Ashley Wilde Group.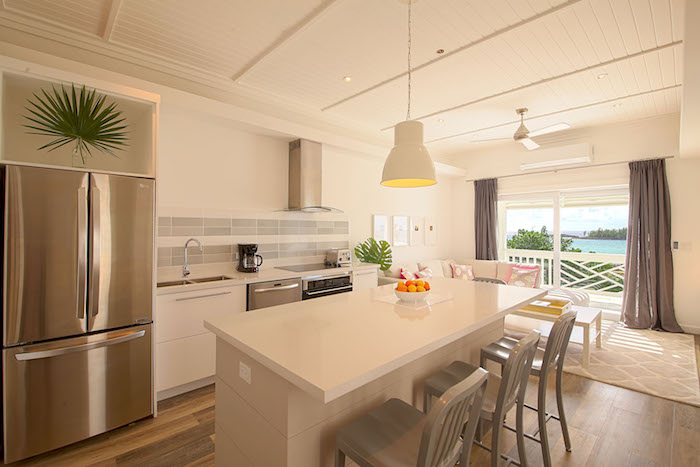 One bedroom has a queen sized bed and the other a king size. The king size bedroom is another big favorite – as you can see it has a black and white color scheme. The fabric for the curtains and blinds is from Ikea – well there's a surprise – and it was made up in the UK by my very good friend Joy Agius. She has spent time here in Eleuthera and has worked for me for the last 30 years – how scary is that !! And as a little tribute to her I have pinned up a card on the board in the kitchen that says 'Find Joy in each day '……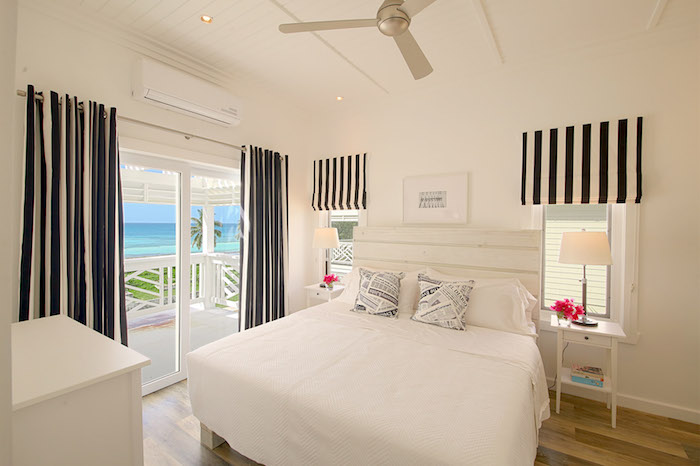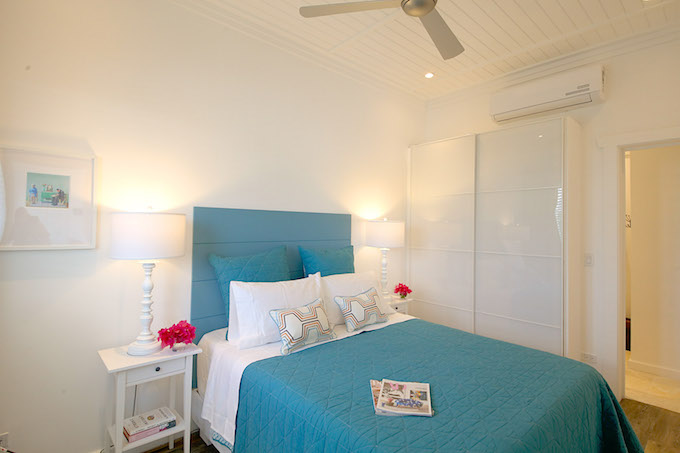 All in all as I said before I love this apartment – it has small meaningful touches that are personal to me – but I hope that you enjoy it as well……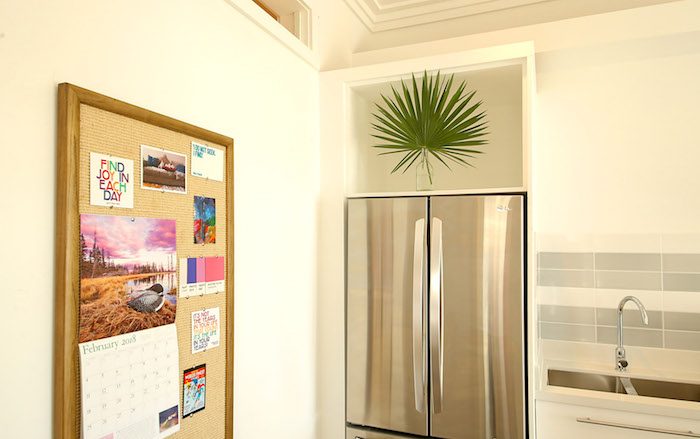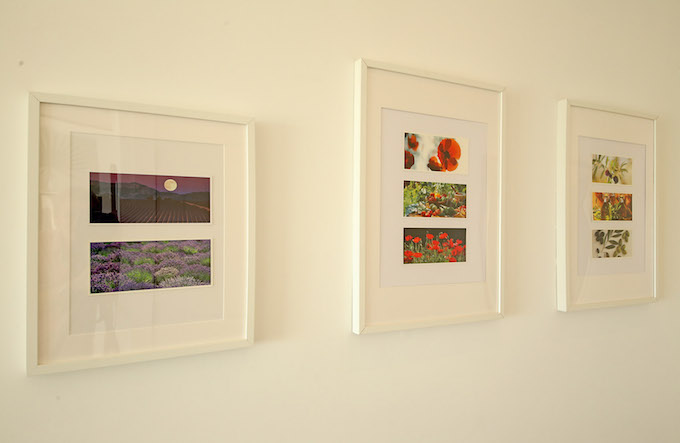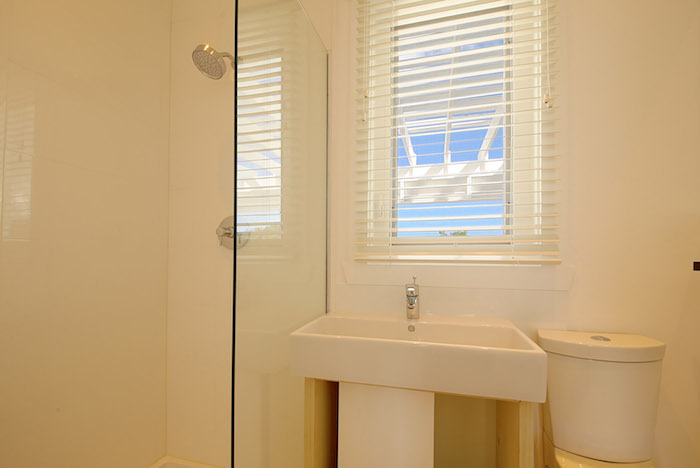 This property rents for $1250 + 7.5% tax per week – and is available for 3 nights or more. See it on Airbnb