So we enjoyed a short trip to Florida over the last weekend and then this weekend coming I want to flag up a fundraiser for HACE – the Health Association of Central Eleuthera.
It is being held at the Sunset Inn and there is a silent auction to raise the much needed funds to keep the ambulance running. I have written before about the dedication and sheer determinedness of Chris and Alison Gosling who are the major players in HACE. Along with some equally dedicated volunteers – Jason Thompson and Neville Sands to name a couple – they run an amazing service for the people of Central Eleuthera. They turn out with the ambulance at any hour of the day or night – heart attacks, traffic accidents – any medical emergency and they are there. There is no government funding for this so without them we would be in a terrible situation. I ask you to support them in any way that you can – a donation at any time throughout the year is a welcome lifeline for the service. Fuel, maintenance , insurance all are paid for through the donations so dig deep and pray that you never need to use their services yourself…….
Also major thanks to Lionel Fernander and his wife Miss Jay who host the fundraiser every year. 11am – 2pm at Sunset Inn…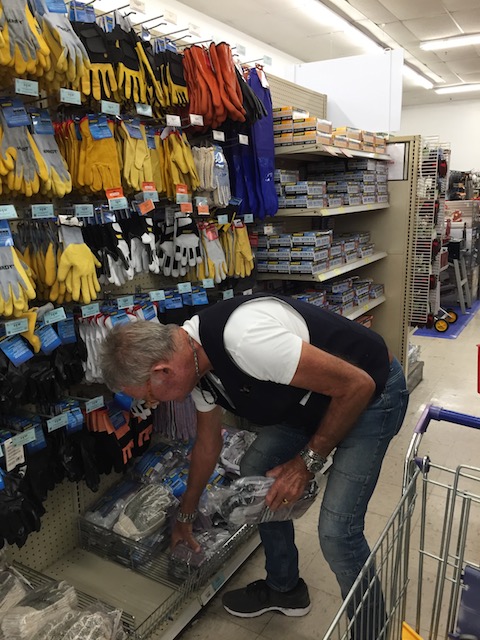 OK so now a quick account of a much needed break in Fort Lauderdale….. When I booked this trip I didn't realize it was Presidents Day holiday weekend. No wonder the prices of the hotels and car rental were so high ! Outrageous…… Plus there was a half marathon in Ft Lauderdale that weekend. So everywhere was BUSY and the traffic was ludicrous …. We are so spoilt here in Eleuthera – it is easy to forget what life is like for most people with traffic jams and heavy traffic for such a big part of the day !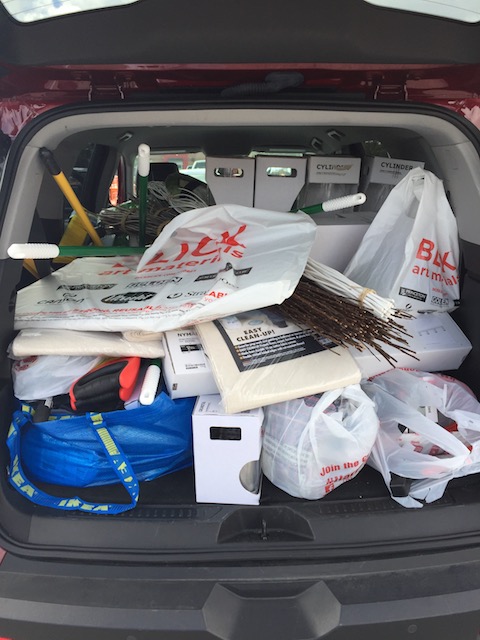 All the usual maintenance – haircut and pedicure for me , chiropractor for Bob and podiatrist. A trip to Ikea for a few bits and pieces for the apartments at Anchor Point – 6 cheese graters please amongst other things ! Home Depot, Harbor Freight Tools and also a drop in visit to Golf Car Depot in Pompano Beach. Well we finished up buying another golf cart this time for Sweetcorn House – makes a change from just buying another pair of shoes !! So anyone booked in now to Sweetcorn House will be able to enjoy a trip to the beach in a golf cart ….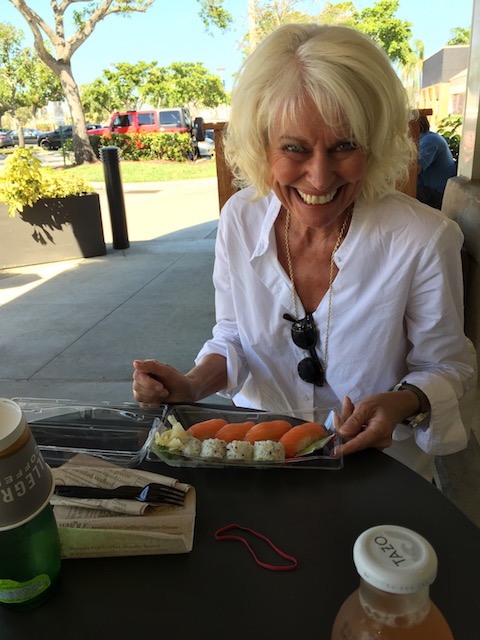 Needless to say there was food as well. Check out the sushi we picked up for lunch one day at Wholefoods …..  All our usual favorites plus on Sunday morning I said to Bob that I really fancied a good old fashioned diner breakfast.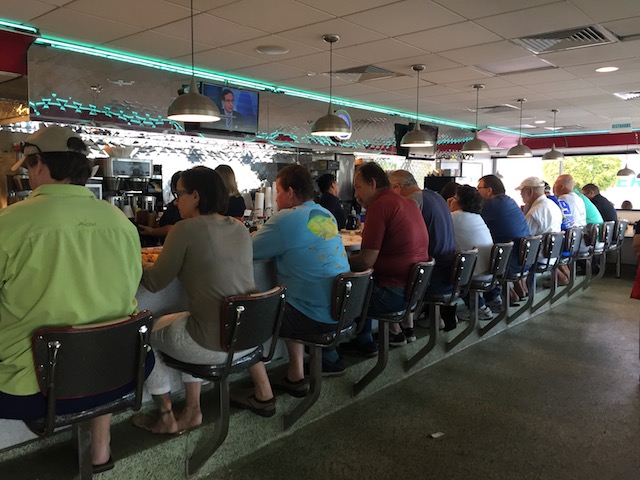 Lester's is an institution in Fort Lauderdale – we went there once before many years ago when a flight was delayed. There was a big queue to get served but they skip through pretty quickly. While we were waiting I spied 4 beautiful ladies in traditional African dress also waiting to be seated. So I asked them if they would allow me to take a picture of them as they looked so good. They were delighted and told me that they sang in the gospel choir at the New Mount Olive Baptist Church in Ft Lauderdale.  I was so happy that I got the picture – but then when we were eating I was sorry that I didn't ask them to give a quick verse or 2 of anything they fancied – never mind – next time.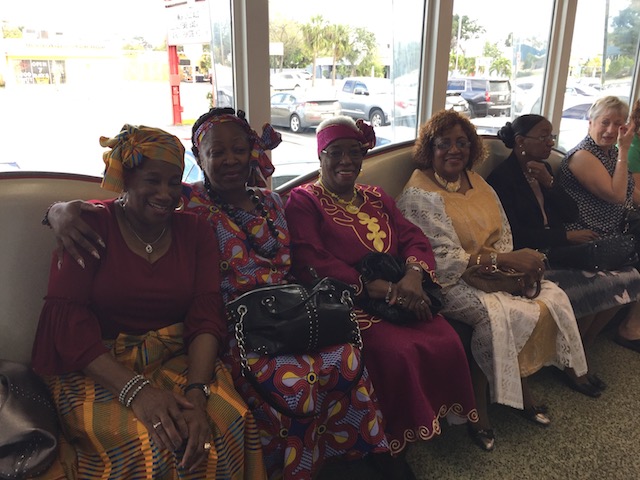 I have learned over the last few years to not sit there keeping quiet – if someone looks good then tell them – we all know that it makes us feel good if someone does it to us – so speak out and make someone's day……
Anyway – breakfast was huge and very very tasty – particularly the breakfast potatoes – totally set me up for the day !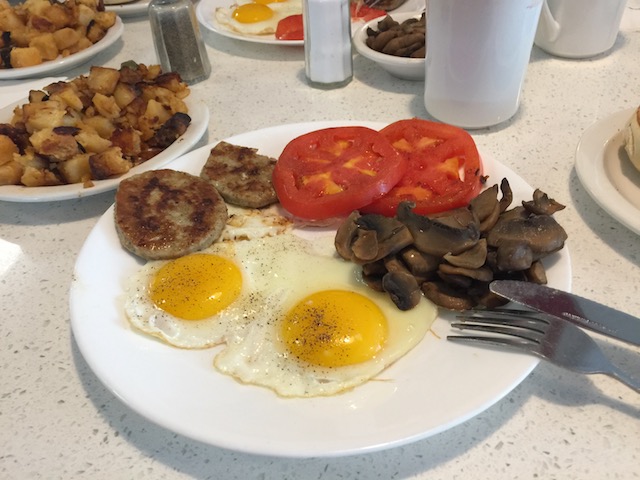 Finally February 20th was Mum's 91st birthday – we had a great lunch party at the Buccaneer and a good time was had by all……