We have some wonderful people here in Eleuthera and the 2 projects – The Eleuthera Lizard Trail and Art in the Park – are both the brainchild of a homeowner in Double Bay – the inspirational Loretta Bonet. She has come up with two brilliant ideas and I am so happy to write about them here and raise awareness and support for them.
The Lizard Trail was in Loretta's own words ' conceived as a multipurpose project to stimulate tourism as well as the art and culture of the island, while raising money for charity. ' And guess what – the lucky recipients of the money raised will be the Center for Exceptional Learners right here in Governors Harbour. It will be used for the Special Olympics Bocce Tournament held in Tarpum Bay which the children participate in as well as their annual trip to Nassau for the Special Olympics Track and Field event.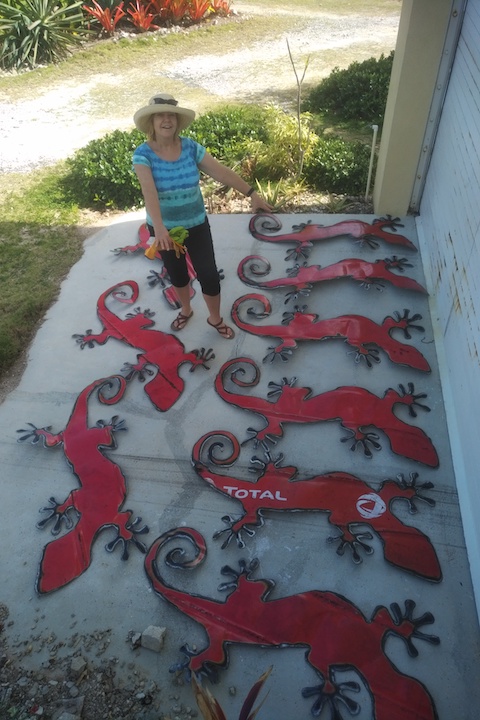 The goal is to create 15 large lizard silhouettes  that will be displayed in different settlements throughout the island.  They have been made by the talented Eleutheran metal artist and blacksmith Derek Jolly and they are to be painted and embellished by local artists and high school art classes. There is to be one lizard per settlement – thus creating a trail throughout the island that anybody can follow – so far central Eleuthera has been covered but both ends of the island still have availability so if you are a local business then please do get in touch with Loretta at bonetloretta@gmail.com. Or alternatively if you want to sponsor a lizard and have it adopted by a local business or institution then again do contact Loretta to find out where space is available to display one….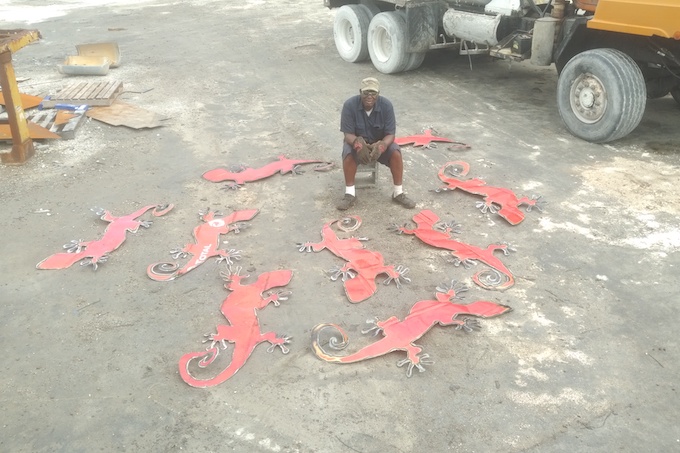 The lizards cost $150 unpainted if you want to paint one yourself and then donate it to a local business or $170 if you want it painted by an artist or school …….
And as if that wasn't enough Loretta has also created an arts and craft show called Art in the Park – to be held at the Leon Levy Preserve on Saturday  24th March from 1pm – 6pm . All the work on display will be produced on the island and at the moment about 80% of the entries are done by Bahamian artists…. There will be a $5 entrance fee – wine on sale at $5 per glass and free canapés !
The lizards will be on display at Art in the Park and then at the Friday night Fish Fry special for Eleuthera All That Jazz on Friday 13th April. People will vote on both occasions for their favorite lizard !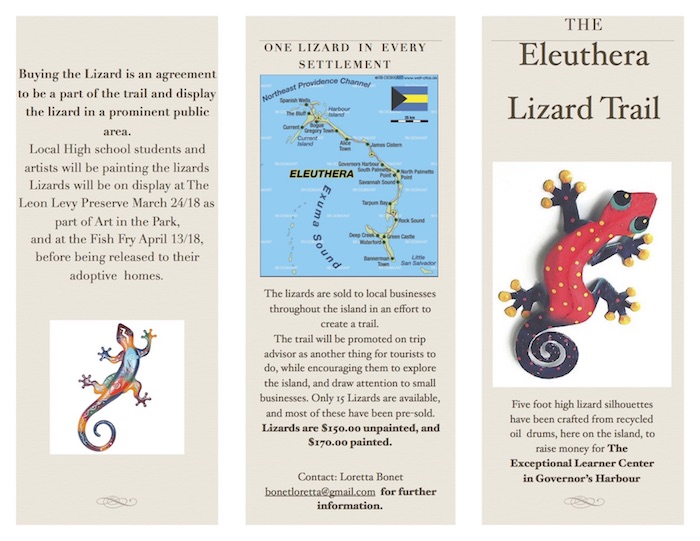 These are 2 really exciting and creative projects – huge appreciation and thanks to Loretta for coming up with the ideas – please give your support in anyway that you can – and absolutely no excuses accepted for not attending if you are on the island for either of these events.  Tourism is the lifeblood of this island and this is a wonderful way to promote it…..
Remember – bonetloretta@gmail.com
Now this week is a bit short on pictures so I am adding these at the end for a little amusement !
I ordered 4 mattresses online – twin size and this was what I received – my first thoughts were – oh shoot or something similar – I must have just bought mattress toppers by mistake !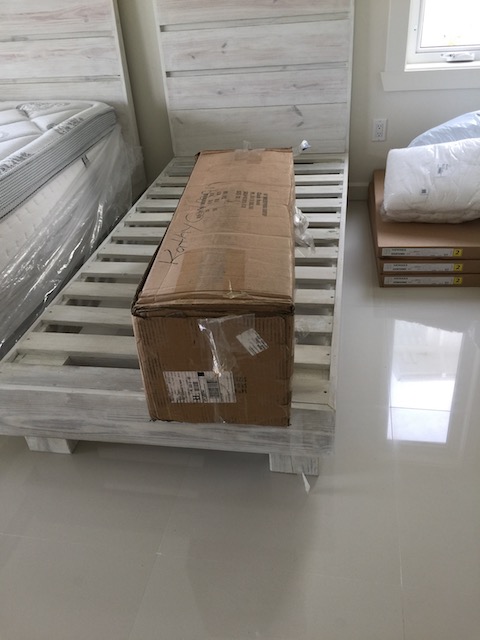 Then there was this …..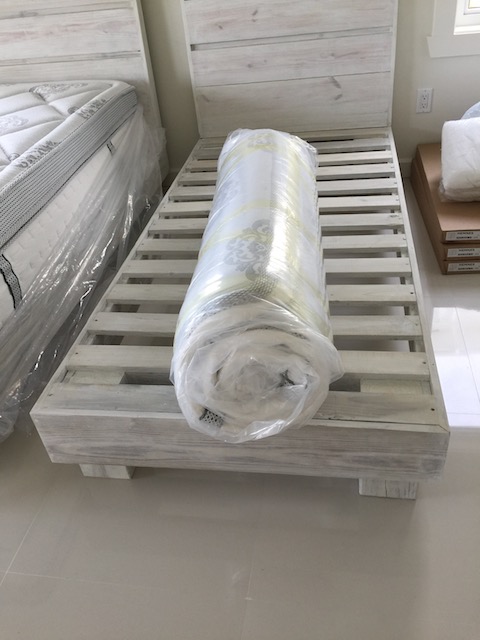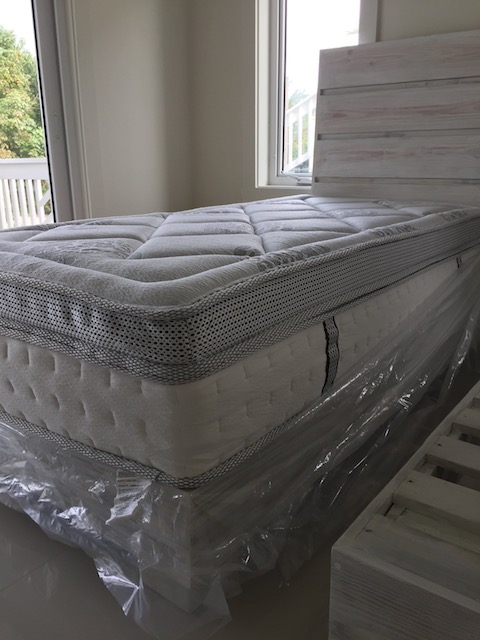 Now that's what I call vacuum packing !!! Can you imagine how much I saved on shipping costs with 4 of these ?