This week I want to bring your attention to a great new initiative here on the island of Eleuthera. This is the brainchild of our new Chief Superintendant of Police – Brian Rolle. He has a great interest in helping the young people of Eleuthera find a wholesome and healthy path which will stand them in good stead for the future and help them on their way in making a good life for themselves and being responsible members of society.
Bob and I personally support this initiative very strongly – we feel that is a great way to help our young people become good citizens for the future and help them see a way forward to building a great foundation for this future generation so we have donated money to help provide uniforms.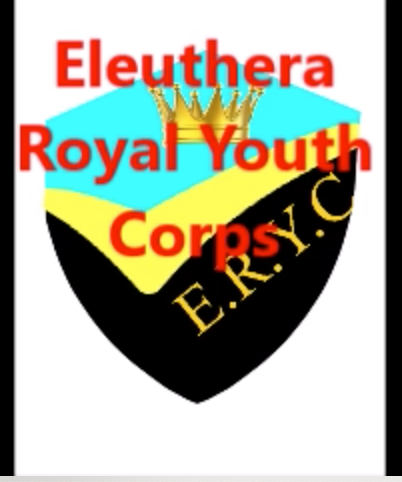 I am going to give you Chief Superintendant Brian Rolle's own words about his brainchild –
I am Ch/Superintendent Brian L. Rolle Officer in charge of the Eleuthera Division, of the Royal Bahamas Police Force
RE: ELEUTHERA ROYAL YOUTH CORPS (ERYC). These are exciting times filled with opportunity and promise for the youth of our communities. However, crime and many social ills among our youth threaten to abort the potential that we collectively possess as a people.
The Royal Bahamas Police Force Eleuthera Division sees itself as a major player in partnership with our community to mould our children into productive citizens. This effort seeks to occupy our youths' minds with more wholesome and life-building activities.
In this effort, we call on our community partners to partner with us in making this program a reality by donating their time and money to assist.
The Eleuthera Royal Youth Corps is a non-profit youth education and service program for boys and girls, ages 12 through high school completion. It promotes participants' mental, moral and physical development and focuses on character building, leadership skills, self-discipline, and promoting a healthy, drug-free lifestyle and community awareness.
This program requires no educational standard but rather parental or guardian authorization in writing on an application form; in addition, participants are between the ages of 11 and 17.
Currently, the program runs throughout Eleuthera, South, Central and North with about 200 boys and girls.
As with any non-profit organizations, especially those involving children, there is a cost. The needed uniform includes shoes, uniform pants, uniform skirts, uniform shirt, belt, beret, lanyard Cords and PT gear; the average price per child is $200.00. "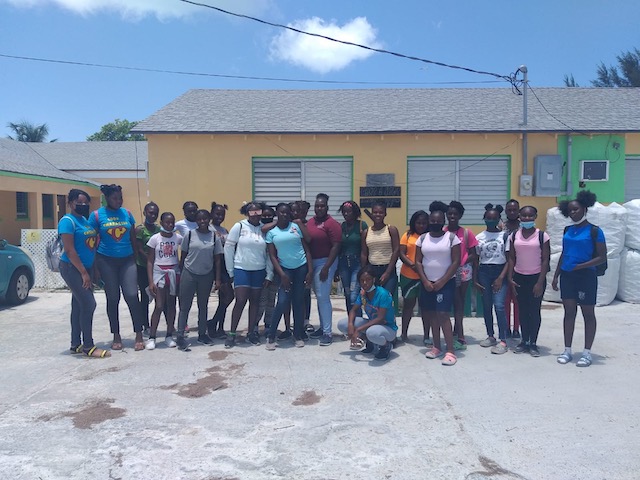 Now me talking again !
As you know I am never concerned about asking you to donate to causes that I think are a good idea – you either do or don't – but if I don't give you the information then you will never be able to – right ?
If you wish to make a direct donation you can send it to the following account – GHB Police Welfare – RBC Bank – account # 004991209030
The program actually has 6 groups – a boys and a separate girls one in the south of the island, same for central Eleuthera and the same for the north – including Spanish Wells and Harbour Island.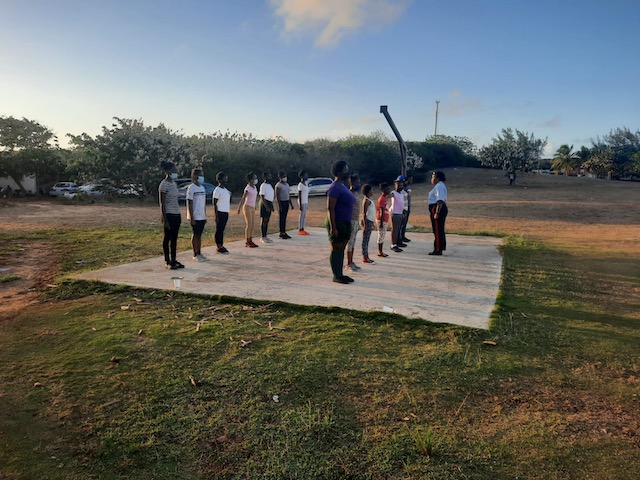 On a different note Bob continues to make steady progress – he is taking it easy but still staying engaged with everything going on at the sites – thank goodness for FaceTime and WhatsApp ! He is getting stronger every day and we are both extremely grateful for all the love and support that have been showered on us.
Work at Sprawling Towers is progressing – the pool is coming on well. As I have said before we have never had a pool of our own here in the Bahamas and I am having to go into training to be able to swim a length of the pool I fear !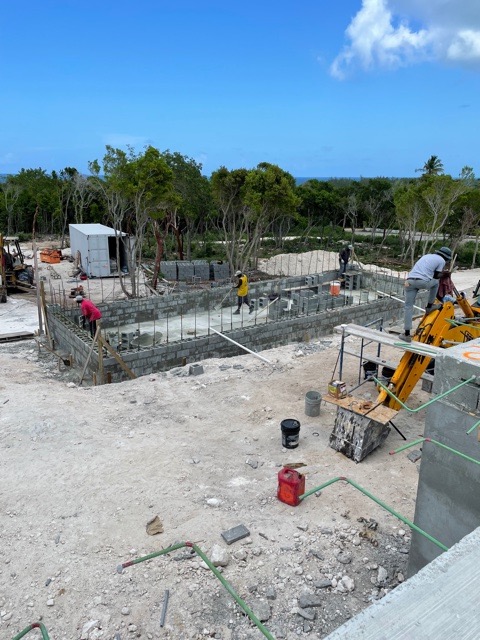 The final p[art of the slab will be poured as you are reading this – then we can get the rest of the frame erected – such exciting times for us…..
Take care, stay safe and show kindness whenever you can…..