This week as the title says there is news of a great raclette party, the flea market and a lovely random act of kindness…….. Do you know what a raclette party is ? – neither did I until we went to one !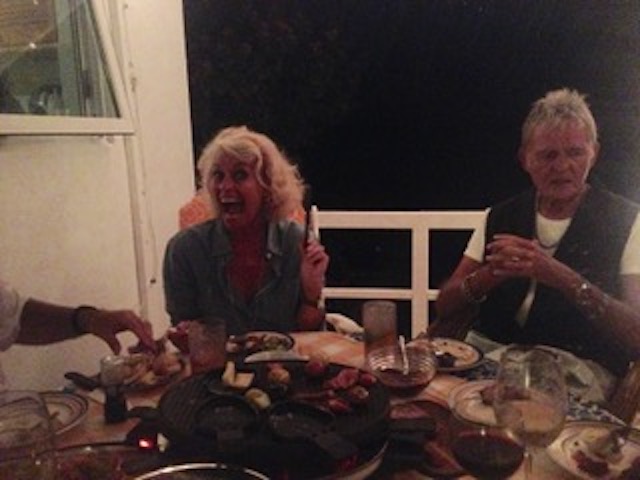 Raclette is a semi-hard cow's milk cheese – and it is simply delicious when melted on a special machine – everyone has their own little spade type thingy which you put the cheese on then slide under the heated part. When it is bubbling and melted you scrape it off over whatever you choose – small little potatoes, all sorts of pickles, cooked steak for those who want it…… Our good friends Shannon Curran and her husband Bruce Ferri were the fantastic hosts and boy was it a fun night ! If I tell you that we all finished up singing songs by Rogers and Hammerstein with the infamous Dan and Larry both doing their best Ethel Merman impersonations then you get the general idea – right ?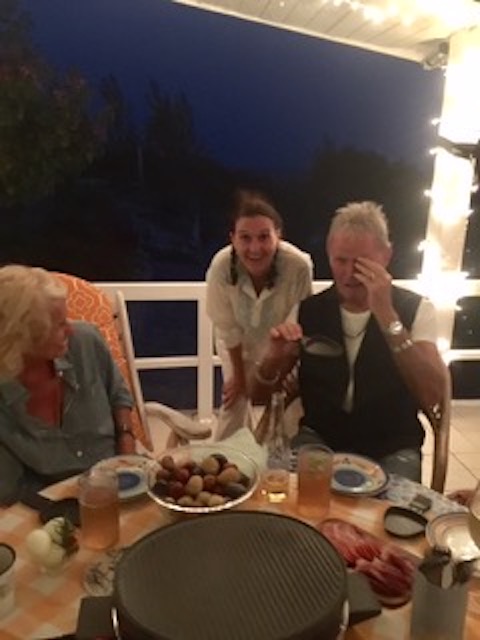 The Flea Market was a rip-roaring success – I just love that all those items that are no longer needed or loved can go on to a new life with someone else ! It started early – some people were there as early as 7am !!! not me however – I rolled up at 8 o'clock and the car park was buzzing. We sold lots of stuff and stallholders gave a donation towards the Exceptional Learners centre – this will go towards their expenses when they fly to Nassau for the Special Olympics in the summer. By the way we have the Special Olympics Bocce tournament coming up at the end of the month right here in Eleuthera. I am really looking forward to that ……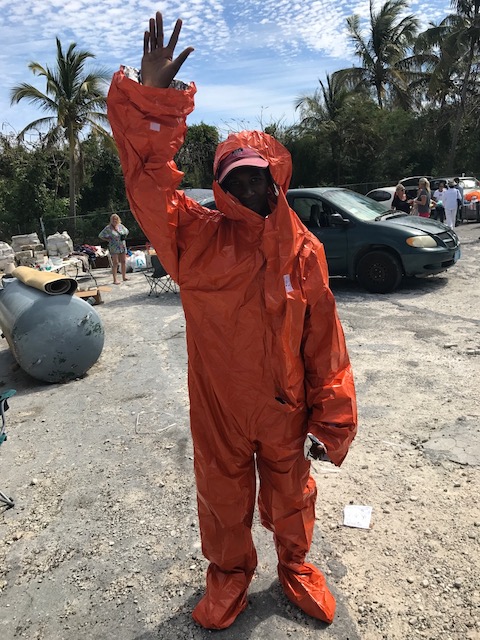 At the end of the evening at the raclette party, hostess with the mostest, Shannon gave me a fun pair of bunny ears for Easter. Such fun. Then I thought they would make a great gift to our granddaughters who are here until Saturday. Now I don't know about you but I have never been good at sharing ! – with 2 sisters myself it was always a source of discontent – at least for me – when we had to share things … So when I went into Highway Service Station and spotted the girl behind the counter wearing bunny ears I was thrilled – however after asking her where they were so I could buy another pair she told me that they weren't for sale. Gail had sent them over from the US for them to wear in the store – well in the privacy of their own homes as well if they wanted !  Then Susan Griffin appeared and after hearing that I wanted to buy a pair for our granddaughter she gave her pair to me as a gift ….. I simply love random acts of kindness like this – I know it will make both Vivi and Alba happy that they each have a pair of ears ! Thank you Susan for such a kind gesture – we all need to act on these simple acts of kindness whenever we can – it really can make the world a happier place for a few minutes – and goodness knows we all need that these days…..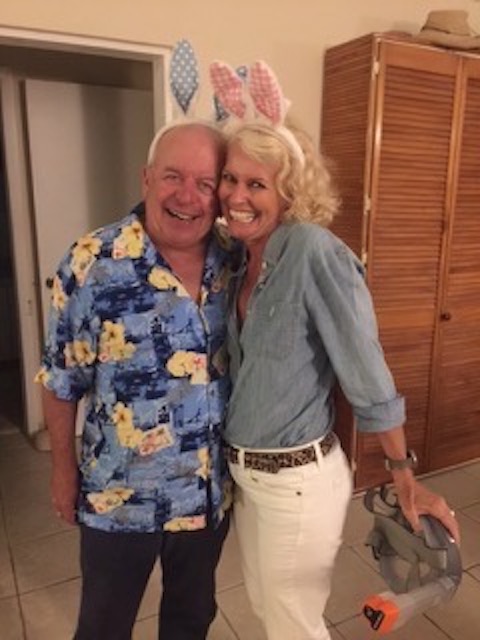 Happy Easter and spread a little happiness wherever you can ……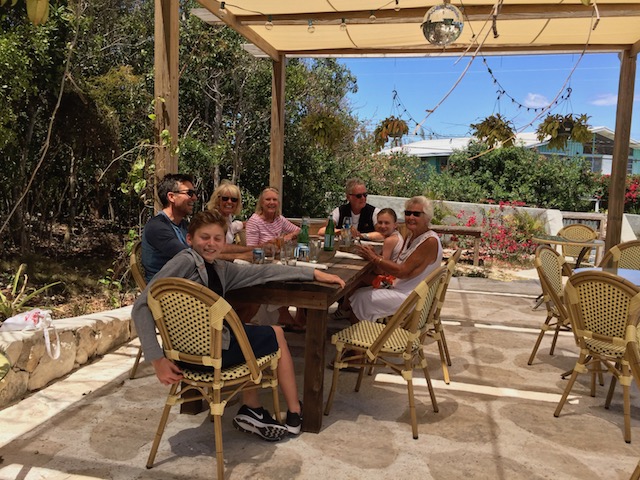 And last but not least do come and visit the Arts and Crafts sale – Electric Eleuthera – being held in the renovated old liquor store next to Da Perk…..  It is now called the PINK PERCH by the way. The sale is on over Easter weekend – April 13th and 14th from 12 – 6pm and Easter Saturday 11am – 5pm