This week I am delighted to tell you that Sweet and Savory opened it's shutters here in Governors Harbour. This brand new venture is the brainchild of Stephanie and Jonathan Mariscal – Stephanie is one of the 3 lovely Burrow's daughters – as in Burrow's Food Store. It is a beautifully equipped food trailer – situated right outside the family food store in the heart of GH.
Let me tell you – the first few days have proven that a set up like this is plugging a big hole in the market. Locals and visitors alike are queuing up to buy the healthy, freshly prepared and tasty food.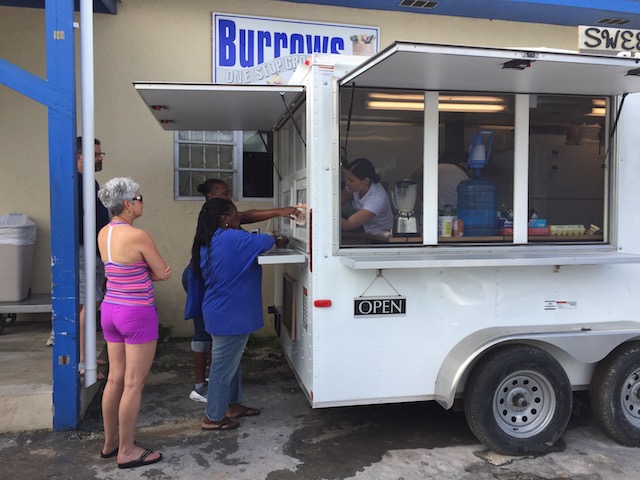 Breakfast is served from 8am – 11.30 am and includes waffles, double stack pancakes , egg combos and breakfast or Mexican Burritos.
Bob and I have both had smoothies as well – delicious and I see lots of people ordering them. We had blueberry and spinach – which I know sounds a bit weird but it was really tasty. For lunch so far we have had between us the grilled chicken wrap , Caeser salad with grilled chicken and the black bean and corn burger served with divine potato wedges – everything has been tender, fresh and tasty and the prices are very, very reasonable.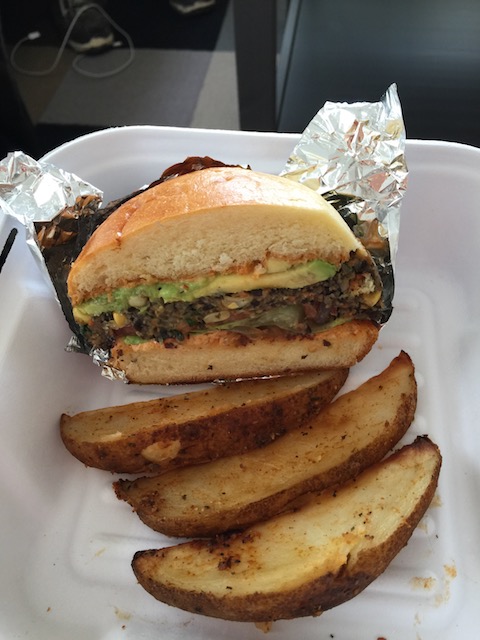 I cannot recommend this highly enough – grab something and head to the beach if you are visiting here – or grab something and head to your office if you live and work here !! Stephanie and Jonathan met nearly 4 years ago when they were both working in a restaurant in California – then in April 2015 they moved to Eleuthera – back home for Stephanie and a whole new experience for Jonathan – along with their son Hugo who was a baby at the time.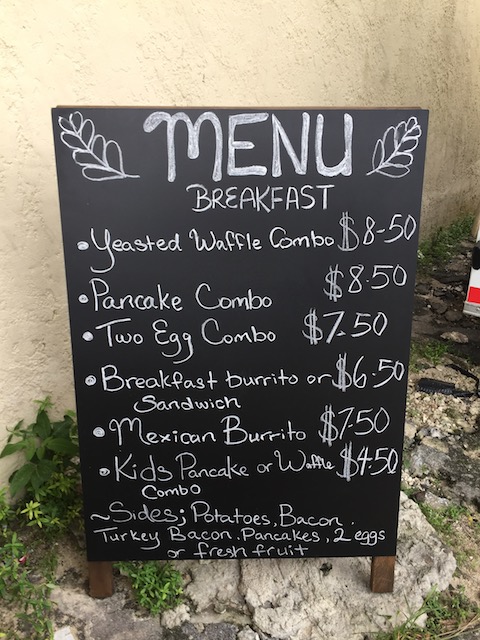 While they were here they saw a gap in the market and decided to go ahead and get started with the food trailer. They bought a base model and added various features – including fly screens – very necessary here in the Bahamas. And now the venture is launched – please support it and get yourselves some tasty, healthy, well prepared food……
Monday – Friday 8am – 3pm. Call ahead with your order once you have seen the menu – 242 470 4397 If you are renting at Governor's Estate you will find a copy of the menu with the contact number in all our houses and apartments in the house manual.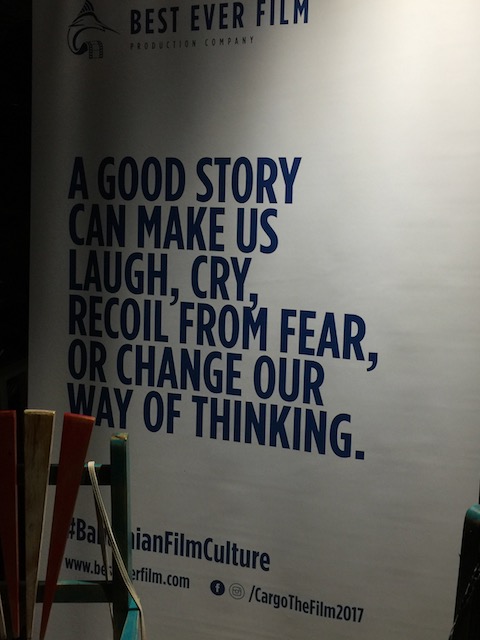 Last week we had a film premiere in Governors Harbour !! Cargo is a movie made by Bahamian filmmaker Kareem Mortimer – it is a thought provoking drama set in Nassau and it deals with several important issues. Gambling, debt and human trafficking are just some of them ! The movie had it's real premiere at the Miami Film Festival earlier this year …..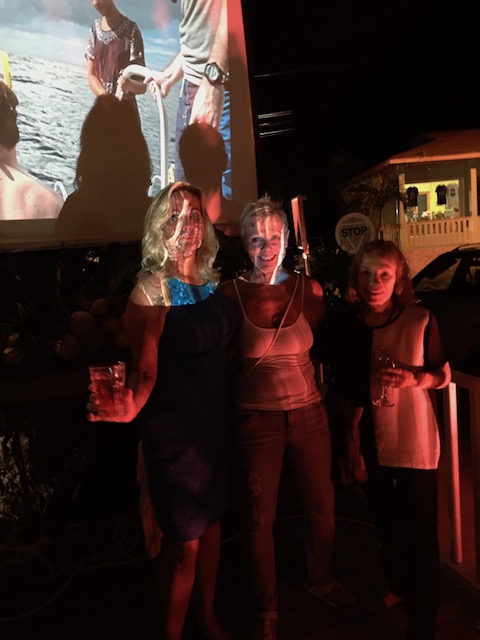 However in Eleuthera the night started with a fun reception at the Buccaneer – drinks and finger food and lots of people mingling and chatting. A great turnout for the night and a good excuse to get dolled up – then on to the movie house here in Governors Harbour – complete with a red carpet !!  After the screening many people went back to the Buccaneer to continue the party – but high heels and painful feet meant an earlier night for the Colmans……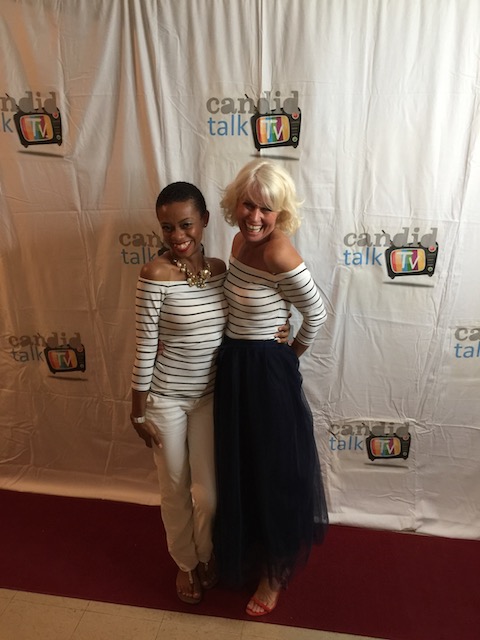 We are still busy putting together the apartments at Anchor Point and giving the final touches to Cornerwall House and Flora's House at the newly named Habourside. The Duck Inn was it's previous incarnation and now we have to get used to calling by it's new name – Harbourside ! It's what it says on the label !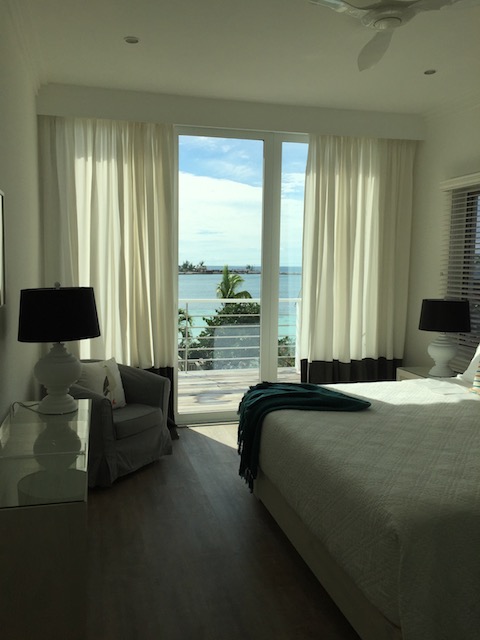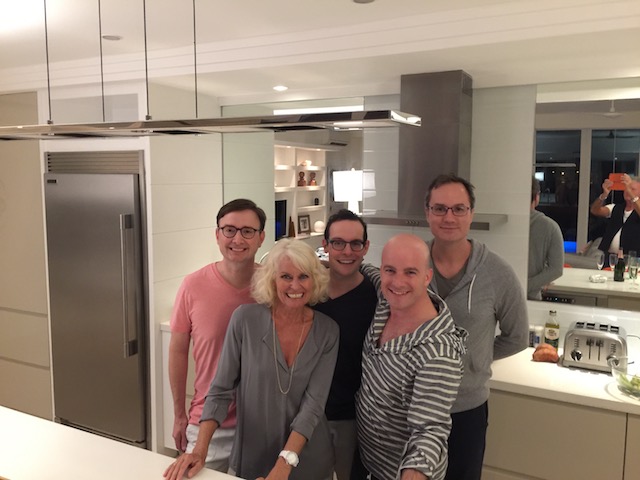 And then a couple of random pictures to finish with….