This week's blog is a bit of this and a bit of that -news of what's happening in Eleuthera and at Governors Estate. Great news is that The Buccaneer is open again, and so is Tippy's. Da Perk opened last week and The Island Farm is opening on Monday 30th October. The 6 or 7 weeks while a lot of the restaurants and cafes on the island take a well earned break get a bit tedious towards the end – so it is a source of delight when they do open their doors again…..
The picture at the top shows me smiling to be back at Buccaneer with Michele Johnson and Pat Bethel…….
We must of course give out a big hug of gratitude to places like Bacchus Fine Fine Foods and 1648 who have stayed open during the quietest time of the year – they are very much appreciated. Bacchus Fine Foods have resumed their Friday Night Happy Hour – last week the pizzas were off the scale. Bob had a very tasty margherita and I had half spicy shrimp and half chicken curry – I know that sounds a bit bizarre on a pizza but believe me it was fabulous ! This Friday is is Halloween Happy Hour so come along if you are on the island …….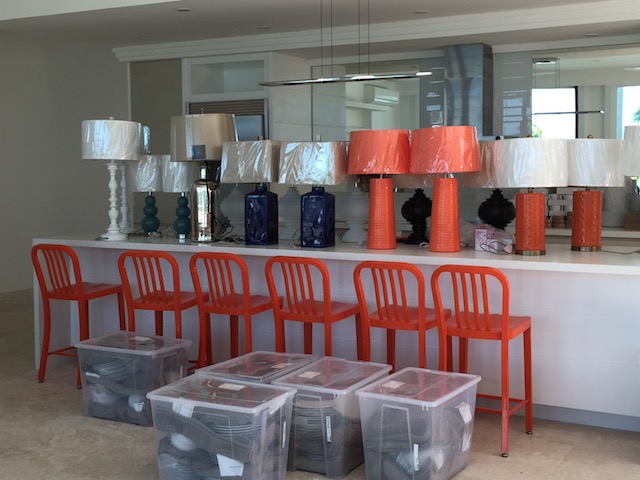 This has been a very busy week for me personally – 19 pallets came on this week's shipment – and it all has to be sorted and sent to the correct location – many thanks to the ever patient Cecil Petty and band of workers who unload all the goods……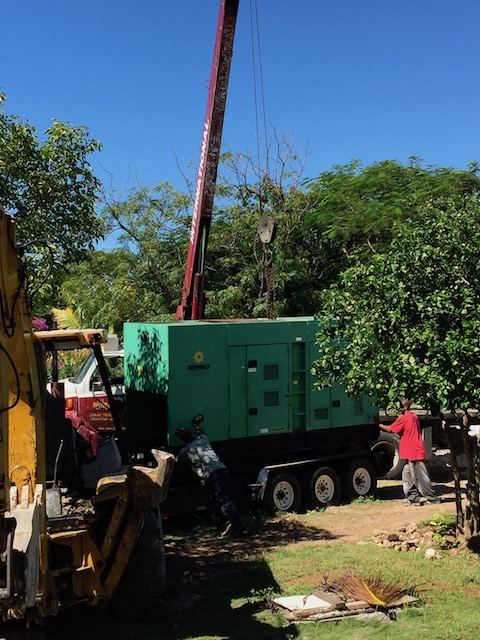 At Governors Estate the saga of the generator continues – the concrete base was cast and when it had hardened off  the crane was summoned to lift it off the trailer and in to it's final position. Great chance for some pictures dear readers – however – after seeing it swinging slowly towards the guys guiding it into place – I'm afraid that my nerve failed me and I had to leave. It makes me feel very queasy when I don't think that it will be that easy – and it wasn't. But later I returned and all was well. Amazingly without my presence to supervise it as well !!!!!! Many thanks to all who took part in this delicate operation …….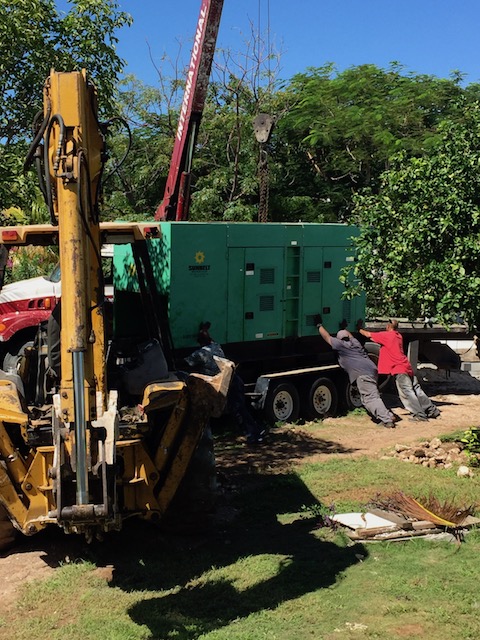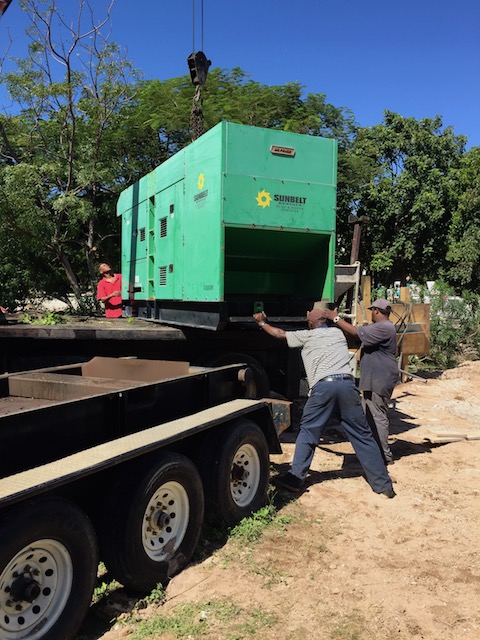 Freedom to Read is a great organization – this is their mission statement –  " The Mission for Freedom to Read is to change the lives of the people of the Bahamas through free access to literacy." Wonderful eh ? – and the amazing Susy Siel is the driving force behind it……
On Wednesday 25th October The Public Library in James Cistern had their official opening. This was made possible in a joint venture between Freedom to Read and Local Government.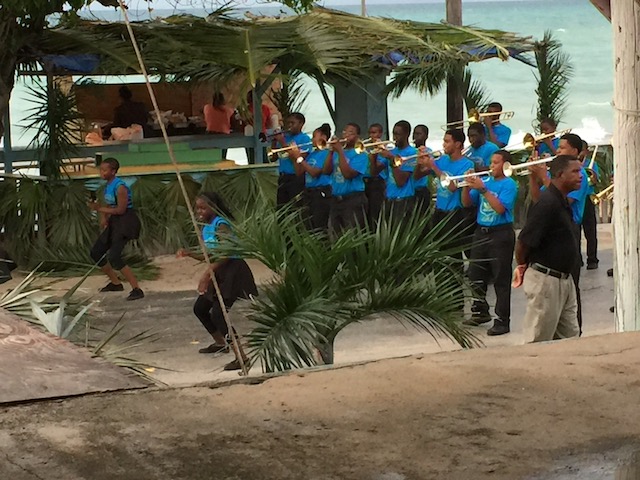 As many of you are aware – Bob and I are both avid readers and really believe that access to libraries is a vital thing. Plus the opportunity to improve levels of literacy amongst the population is terribly important. We are very lucky in Governors Harbour to have The Haynes Library – a vibrant and active hub for the community – and to see other settlements finally achieving the same goal is a wonderful thing.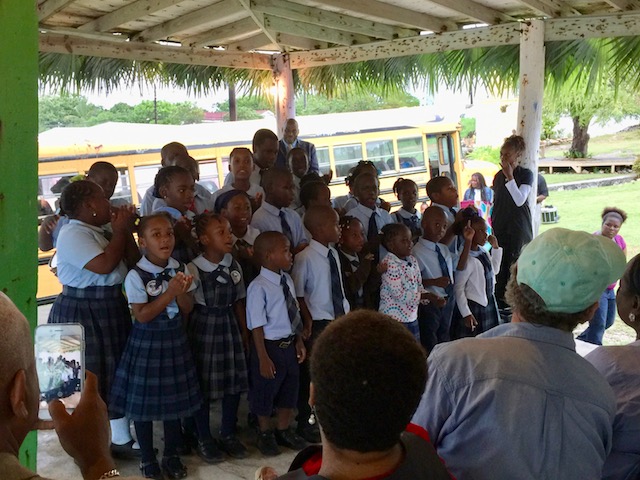 Women like Susy Siel are rare – they should be celebrated and cherished, supported and encouraged whenever possible – a huge' hats thrown in the air' accolade to Susy – we salute you and thank you ……..