This week we have part 1 of travels with Kathy and Bob – London and Whitstable – Kent – the quintessential English seaside spot. Then on to a quick tour of Canterbury Cathedral with so much eating crammed in you will be shocked – well maybe not anymore !
We flew to London from Nassau via Miami – all problem and delay free – arriving last Thursday lunch time we checked straight in to the lovely Knightsbridge Hotel in the heart of London. As you will remember we are great fans of Firmdale Hotels and the owner / interior designer Kit Kemp and this is another one of the Firmdale hotels. Fantastic inspiring design – lots of really great artwork and quirky bits and pieces. Those of you who follow @bestofeleuthera on Instagram will have already seen a few posts of things I love there – including the shot of Bob and I enjoying a glass of delicious champagne with our afternoon tea – so good !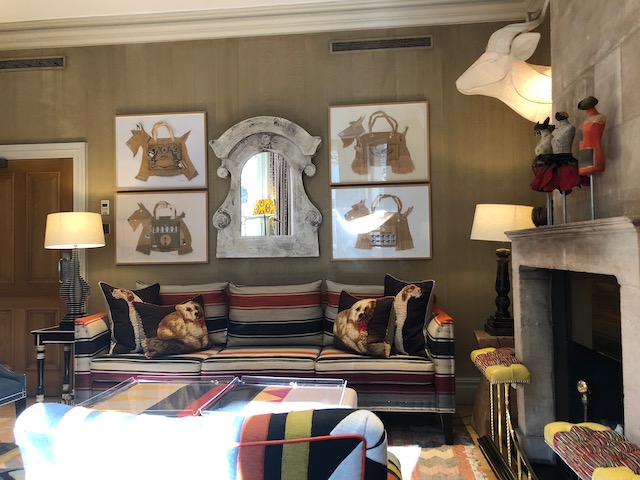 Friday morning we both had our anti jet-lag treatments from the very talented and special Anastasia Achilleos which totally resets your body clock and leaves you feeling blissed out…… That evening we met up with plenty of family to celebrate Sami's – Bob's daughter – birthday. It was a lovely evening catching up with everyone and enjoying a lovely meal…..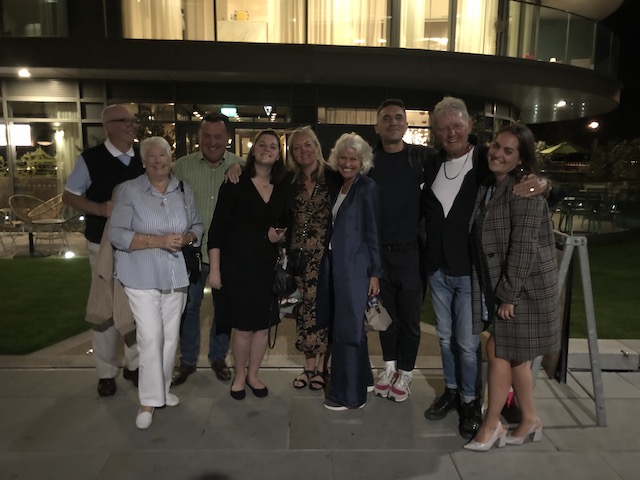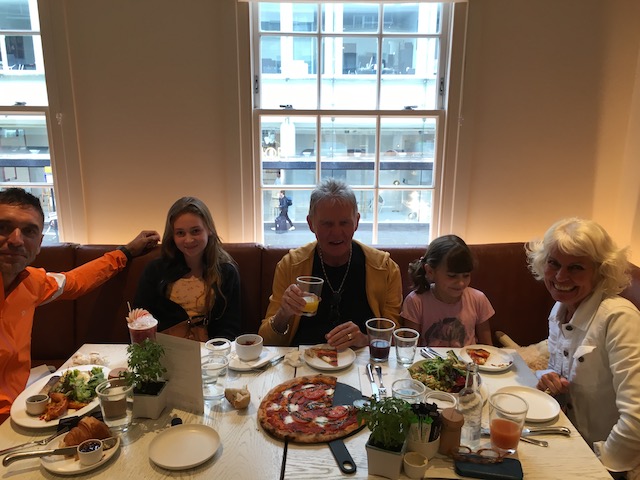 Sunday we met up with Cassius – Bob's son and our 2 granddaughters Alba and Vivi. We had a great time visiting the Victoria and Albert Museum – Alba joined in with one of the drawing classes and I had a lovely time sitting with her while the others wandered around …… her commentary while she was drawing was priceless as were all the little anecdotes she told me !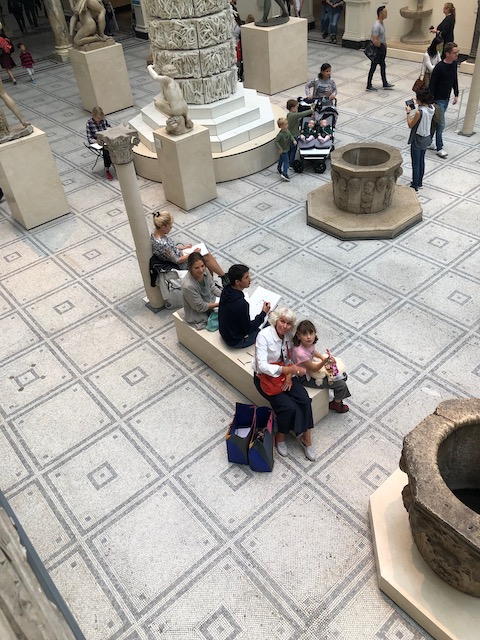 The next day we took a trip with Sami and Billy to Whitstable in Kent. This is a quintessential English seaside town – just slightly out of season – but the sun shone on us as we strolled around the harbour and settled down to eat a huge lunch ….. Whitstable oysters are famous and totally delicious so we enjoyed them along with a beautiful seafood platter , a plate of cod and chips and a plate of skate and chips. Shared between 4 of us I might add… The Lobster Shack gave us a taste of the sea in the best possible way – amazing food and great staff…..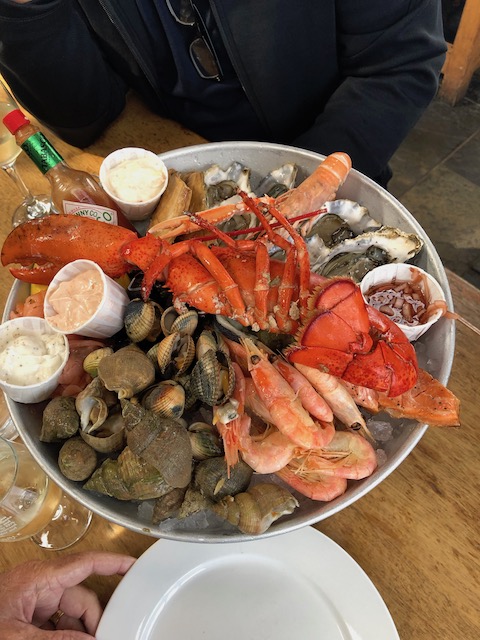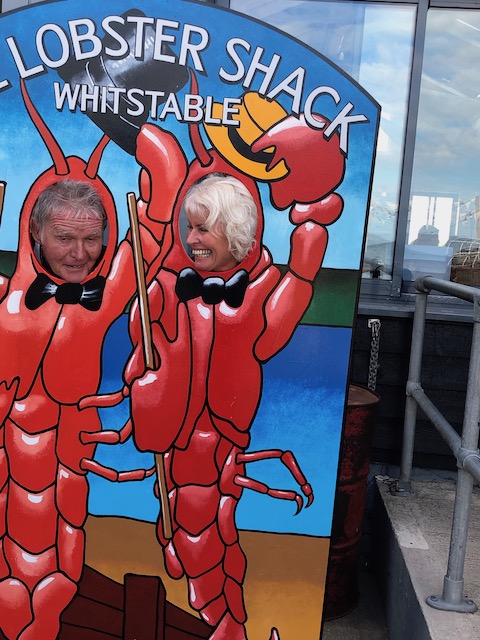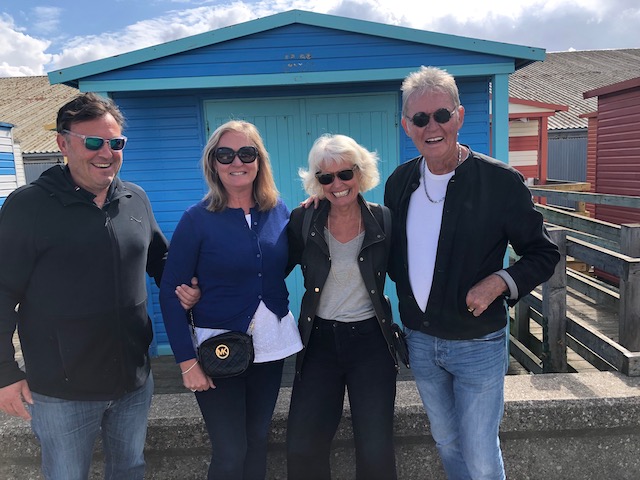 Tuesday we took a tour around nearby Canterbury Cathedral – it is a stunning building – huge and soaring and it is at least 1000 years old. It was so inspiring I will be reading up on it – don't you just love it when something you see makes you want to learn more about it.
A combination of seeing family and visiting some of the most historic and beautiful buildings in the world is a great way to spend this trip ….. More to follow next week…..