This week – just dis and dat from here in Governors Harbour Eleuthera ! Not too much happening here apart from the usual glorious weather and warm seas to wallow about in ….
The beaches are so beautiful at this time of year and I relish just having to take Rudge for his exercise and swim every afternoon on French Leave Beach. It really is a joy at the end of my working day to get changed and down there for around 4pm – it decompresses the stresses of the day and I often meet people on vacation here and have a good chat with them. To be in nature is definitely one of the recommended pastimes to keep you happy and grounded so I look on it as a duty I have to adhere to !! yeh right …..
News from the Eleuthera Health Care Initiative that I wrote about the other week is very promising. Plenty of people have signed up and some generous donations have been received so when the clinic opens at the beginning of August it looks like the lab for blood work should be operational as well. This is really good news for the island as at the moment all blood work has to mean a trip to Nassau…..
The new flooring has caused a short hold-up so we are all fingers crossed that it makes the boat this weekend – because without it the base boards cannot be fitted nor any of the equipment moved in either…..
This is such an important step forward for the island that we are trying hard to keep the momentum going for Doctor Arlington Lightbourn and his wife…..
Of course for a lot of people this last week was a very important sporting one with the final stages of the World Cup. Personally I am not a sports fan – but I do love the fact that it makes a lot of people happy ! Over at Bacchus Fine Foods there were some tense moments as the final played – with an audience that contained both French supporters and Croatian as well…. Of course as I'm sure you all know France did beat the underdogs Croatia and so there was much celebrating by David – the French chef from Tippy's as well as Marc Coeffic from Paint Paradise….
The other evening we went and joined friends for supper and had the best stone crab claws and salad – truly delicious and well cracked as well so I only really have one cut to show for it. Usually my fingers are a cut up mess – but not this time. Many thanks to Craig and Michelle for a lovely evening……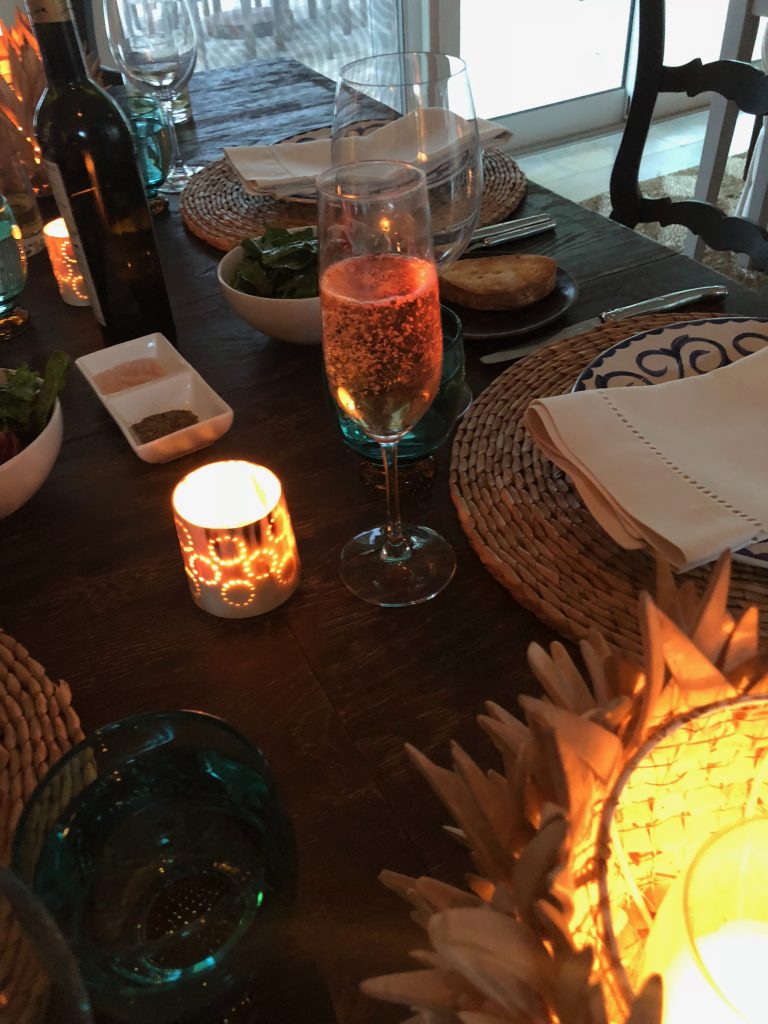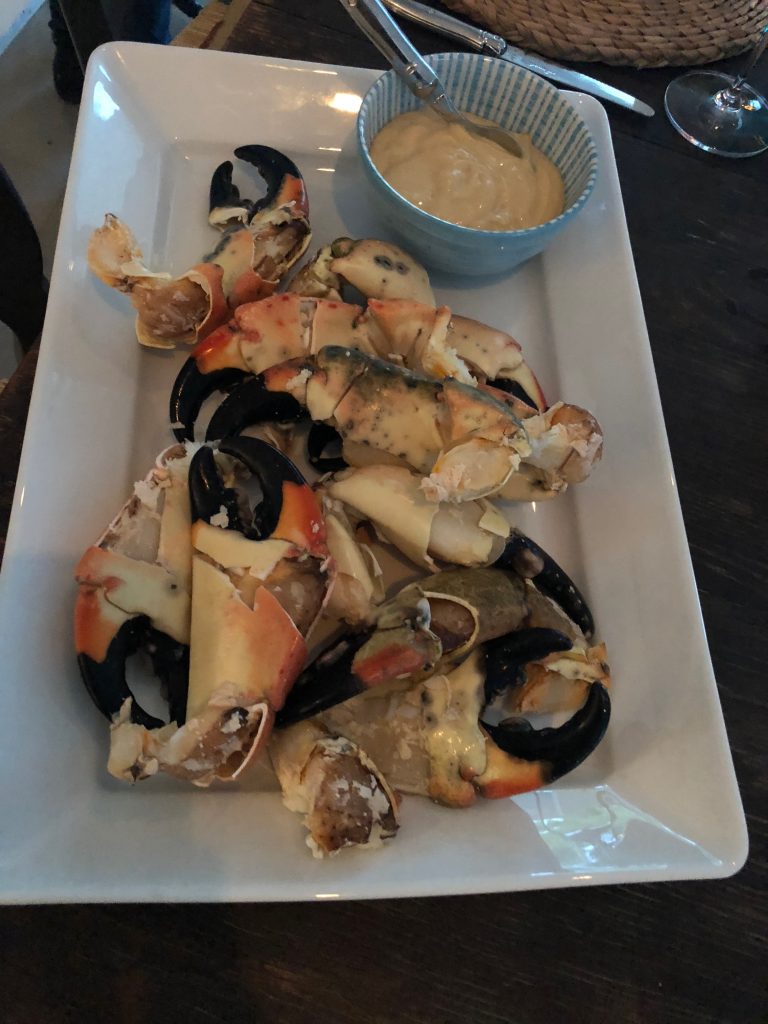 Finally, I am counting the days until Jane – my sister arrives – Monday 23rd July – and this year I really do intend to take some time off to spend with her ….. Hopefully you will see evidence of this over the coming weeks……