This week I am going to tell you about the work that we have started on the old Cigatoo Hotel right here in Governors Harbour. But first I want to thank all of you who sent messages and emails wishing us well for the impending visit of Hurricane Irma.
Well thank goodness, as you all know by now, she passed us by – barely even brushing us. We got some fair winds – a few branches down here and there – but nothing to speak of – not even any rain apart from one heavy squall that came during the early hours of Thursday morning. We were so very lucky – she was a monster – and our thoughts and sympathies are with all of those in the Caribbean and Florida who were not so lucky.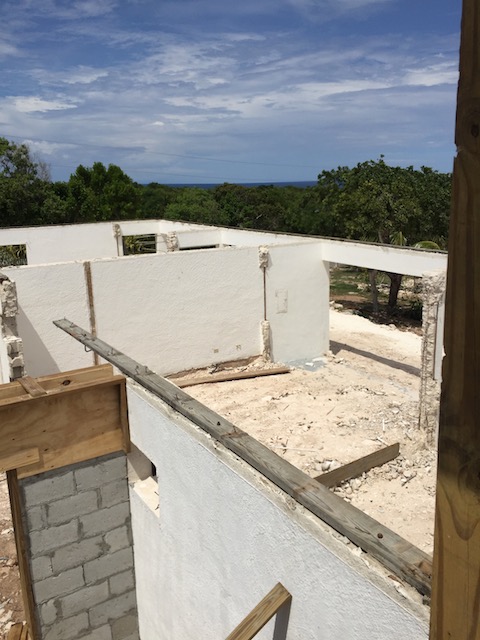 Preparing for , and waiting for a hurricane to hit is a horrible business. You just don't know what to expect – it can be a really terrifying experience so much gratitude abounds around here right now.
Now down to business. I am busy working through the snagging lists for the Duck Inn properties – such a pain and so long winded. I feel like all I am doing is calling back the guys to finish this and that – but all of you who have ever renovated an old property – or built a new one for that matter – know just what it is like ….. And this is to the power of 3 !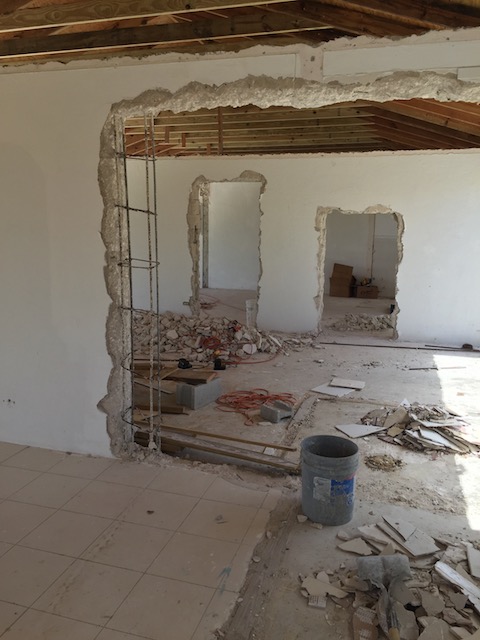 Meanwhile Bob has started work on renovating and remodeling the old Cigatoo Hotel at the top of the hill – just across from Governors Estate. The existing old hotel rooms are being opened up and turned in to one and two bedroom apartments – there will be 4 one bed and 4 two bed. All the bedrooms will have ensuite bathrooms and all the apartments will have a full kitchen and laundry closet. The living rooms are spacious and will be beautifully appointed.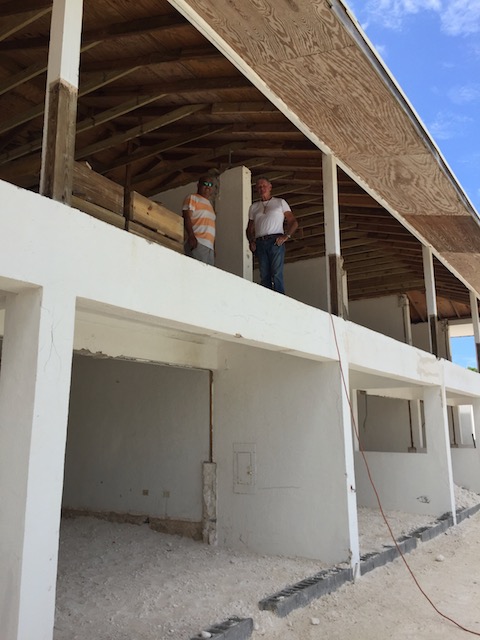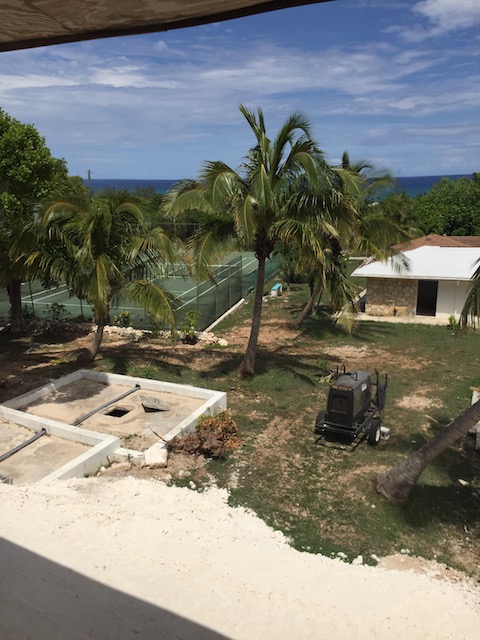 There will also be a restaurant and bar on the site as well – yippee ! The original restaurant will probably become the bar – and the original bar will probably become the restaurant – plus there will be some outside dining in the inner courtyard.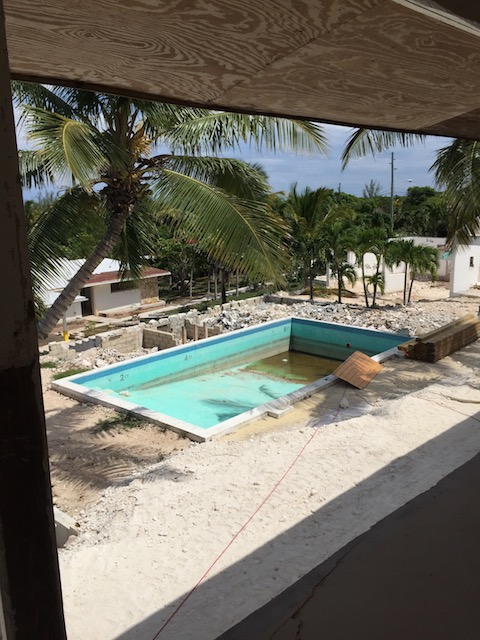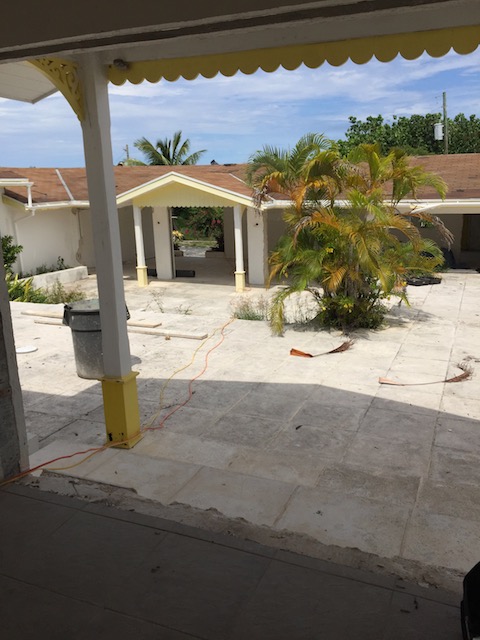 A new 50 ft by 16 ft swimming pool will be built on the site of the old tennis court. The old swimming pool will become a storage cistern with a new courtyard peace garden over it. Work will continue for the next twelve months with hopefully an opening next October…….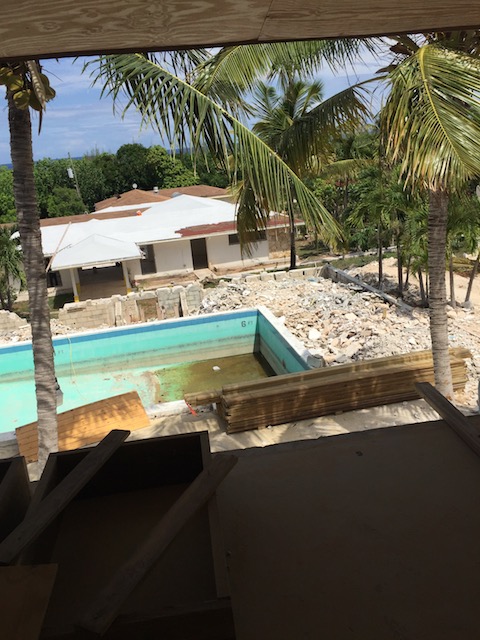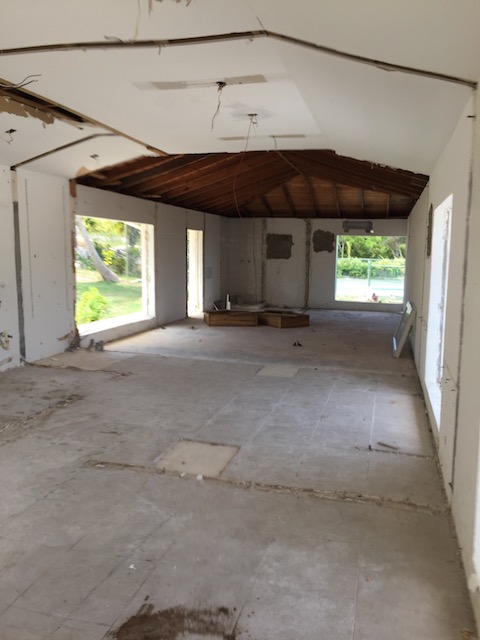 It is an exciting project for us to be involved with and of course I am particularly thrilled that there will be a new restaurant on the island !