Bob and I took a quick trip to Florida in the aftermath of Dorian – this was booked before we even knew about Dorian and was an education in itself.
Florida was of course spared in the end but preparations had been made – so when we arrived last Wednesday there were still some places boarded up. These quickly came down over the next day or 2….. We stayed at the Sonesta – of course ! – and received the most lovely welcome. I had received a very concerned email from the team there wishing us well before Dorian and we were hugged and greeted like family when we turned up. How rare and welcome that level of care and concern is – no wonder we keep on going back !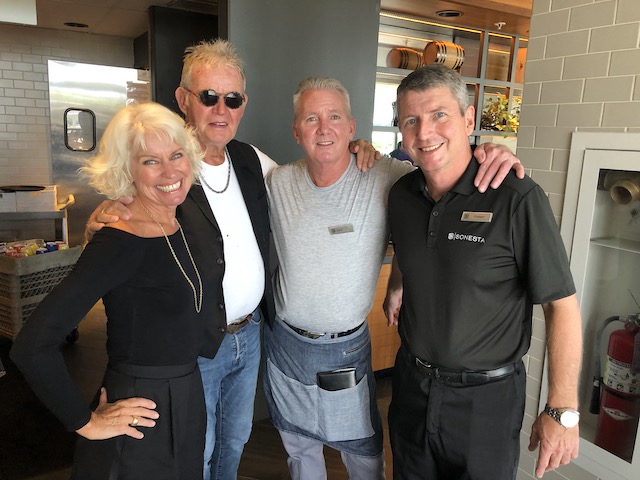 We took plenty of pictures with the staff – sorry not to get any of the front desk personnel – but a big thank you to Suzette, Evelyn and all the rest of the team. The first night we stayed there we were 2 out of 11 guests in total !! But things rapidly came back to normal.
The other thing that surprised me greatly was how few people who live in Florida realized that the Bahamas is a group of islands. So many people we met thought the Bahamas was one land mass – therefore we all were suffering the same fate as poor Abaco and Grand Bahama…… So we spread the word that it is a group of islands and only 2 of them were battered by the storm. The rest of the islands are open and ready to welcome visitors – in fact relying on the tourist trade to support the fragile economy.
I was very heartened to see that even just a couple of days after the storm we were getting new bookings in for later in the year…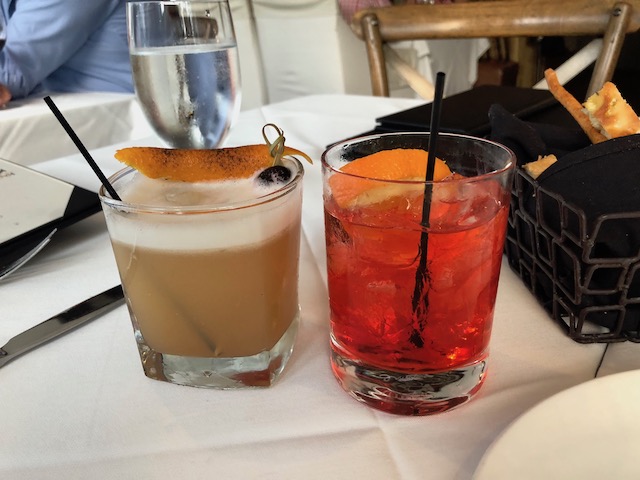 We visited some of our favorite restaurants enjoying delicious meals and savoring the time we had to relax. We both had checkups with our respective eye surgeons and passed with flying colors – so on to the next stage for me some time later in the autumn.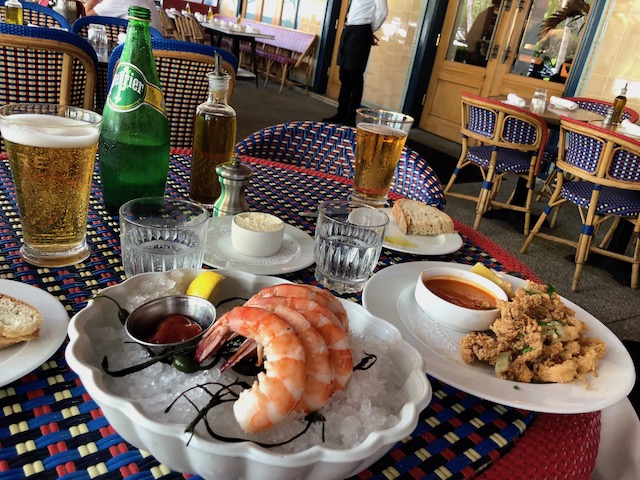 As I told you last week – this time for the first time we flew with Aztec Airways. We flew out of Governors Harbour and straight in to Fort Lauderdale Executive Airport. It was a delight not to have to go either through North Eleuthera or Nassau. We have not been able to fly with Aztec in the past because as British passport holders any airline we fly with has too have a license to carry passengers with ESTA clearance. It is a technicality which I won't bother you with but suffice to say that Aztec have recently acquired the necessary license and so now I think we will be flying regularly with them.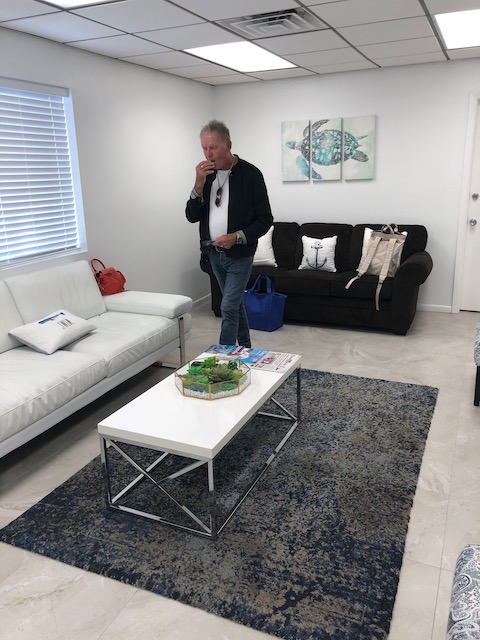 They are a small and very friendly outfit – and do specialize in carrying dogs on the flight – so they are very popular with visitors and residents who want to travel with their pets…..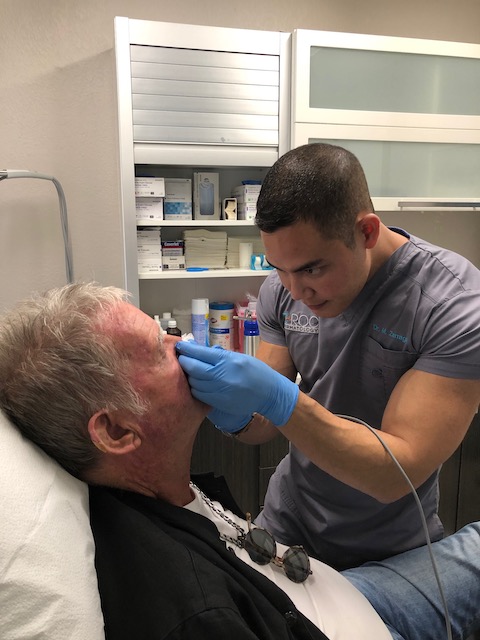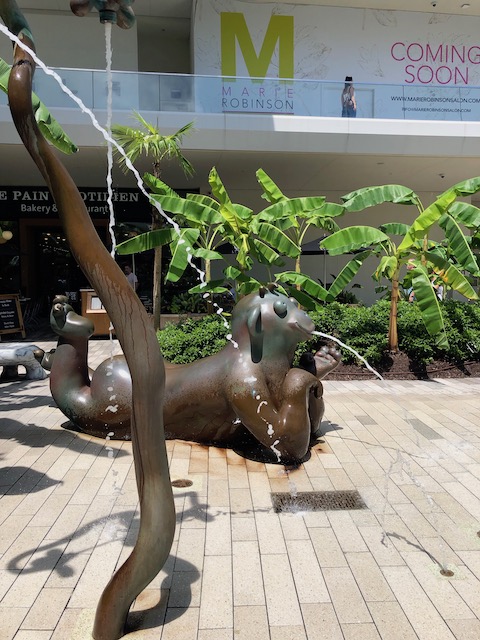 After traumas like the storm is is important to acknowledge the things that lift your spirit and they can come in all shapes and sizes. The care and concern that people had for our welfare was certainly something that made us feel cherished. On a totally different note however one of the things that gave us a fresh perspective – there is life outside of storms ! was visiting the glorious new Apple Store at the Aventura Mall. It is huge – light and spacious with beautiful materials of the highest quality used in it's construction.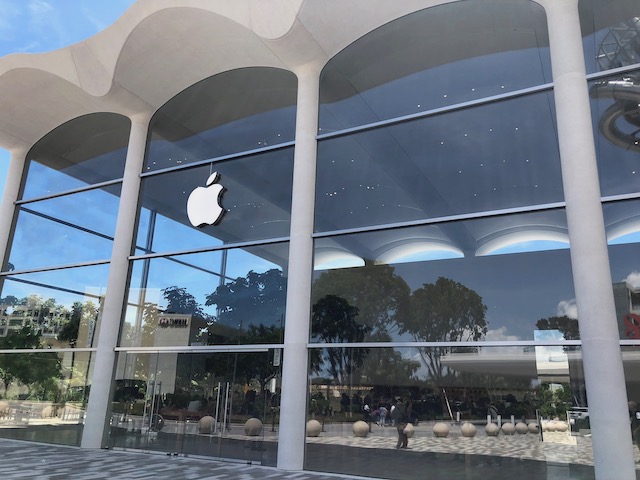 Of course Bob and I are big Apple fans – phones and laptops for many years – and it is a real joy to go into this place and see the design ethic and the highest standards of elegance and confidence in the spaces the company provide to sell and supply service for their products.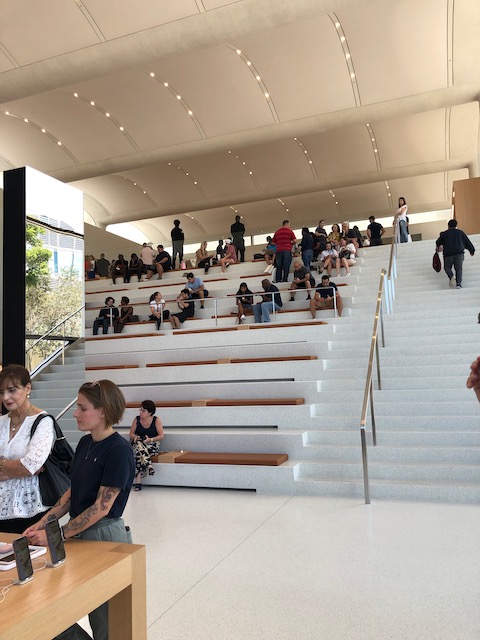 Incidentally we didn't buy a thing but talking to one member of staff who delights in the new working environment was enough !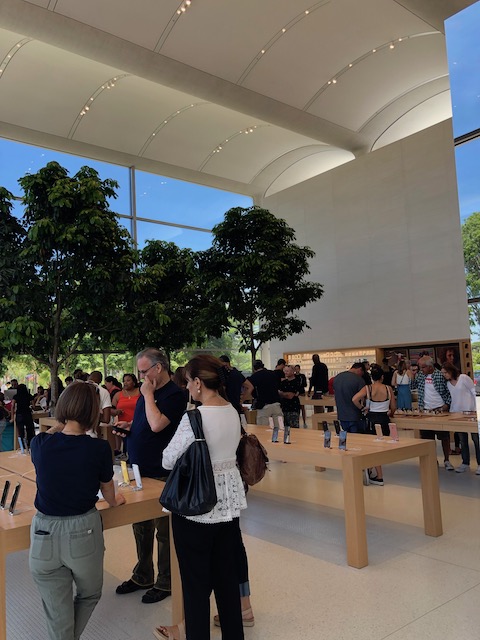 This week – on the day you probably read this – we will be going to a fundraiser at La Bougainvillea in aid – of course – for victims of the Hurricane D disaster. There have been plenty of posts on social media for ways to contribute but do please message me if you cannot find a route for donations…..
Brilliant news to tell you that Sweet and Savory – the food truck par excellence – outside Burrows Foodstore is open again and doing a roaring trade already. It is the perfect place to pick up a tasty lunch on the go – or breakfast for that matter …… great new items on the menu – check them out.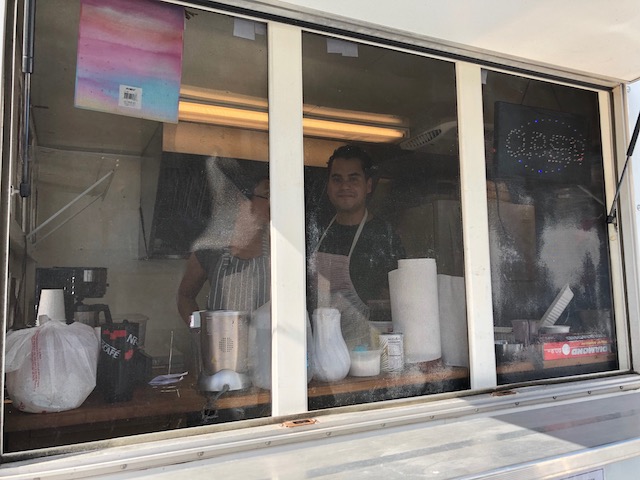 Home now for a week but them off on our travels for a trip to the UK – watch this space…..