So as I told you last week Bob and I took a quick trip to Fort Lauderdale – mainly to look at a bit of furniture. But news first of finally being virus free – hooray ….. We have a brand new website – still called bestofeleuthera.com – but totally different. Sinoun – the lovely WordPress guru I told you about has told me to tell you that you all need to clear your browsers cache so that you do not get directed to the old site. I am sure that you probably all know how to do that – but if not just google it for your particular device and away you go !
OK – so back to the trip in the land of plenty. After flying in late Wednesday afternoon we quickly ate and went to bed so we were up feeling ready to go on Thursday. We drove up to Palm Beach because we wanted to have a slow browse through the RH store. It is pretty vast and a lot of what they have there is a bit glitzy but having scoured their website I did find a few of the items on my wishlist to see in the flesh. Too soon yet to actually buy anything but it did serve as a good inspiration for the vision of our new home.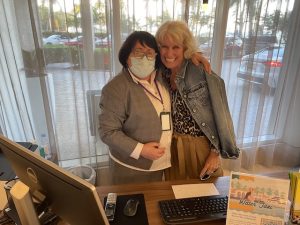 After our wanderings around the store we met up with Bob's nephew – the artist – for a very late lunch or a very early dinner – it seemed to bridge both actually ! I had read about a great restaurant called Sant Ambroeus – they have branches in Manhattan , in the Hamptons and fortunately for us in Palm Beach and I had made a reservation. Dean – Bob's nephew – was staying with a friend in Old Palm Beach so it was an ideal opportunity its to catch up as we haven't seen him for 2 years. He has  managed to make a living – somewhat precariously at times – as an artist all his life and it is always a treat to catch up with him and find out what he has been up to. The restaurant was a great place to have a long lingering meal and we will definitely be going back there again.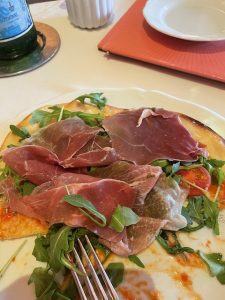 Bob and I shared a thin crispy pizza as a starter – with very tasty prosciutto and baby arugula on the top – absolutely delicious. I followed this with linguine with jumbo crabmeat and lemon breadcrumbs and Bob had spaghetti carbonara. Dean had one of the day's specials with avocado, quinoa and lots of other healthy and tasty ingredients which I cannot now remember. Anyway it was a great day although the traffic coming back down I95 was horrible – but it was a busy time. And again we thank our lucky stars that living in Eleuthera we just never have to experience it unless we leave the island.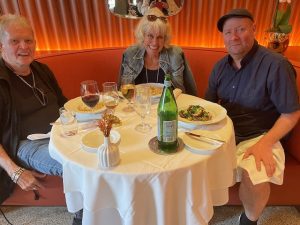 On Friday we went to a store in Ft Lauderdale to look for inspiration for furniture for the screened porch at Sprawling Towers and found it ! Of course most furniture now seems to be anything from 20 weeks upward wait time – but we shall see…..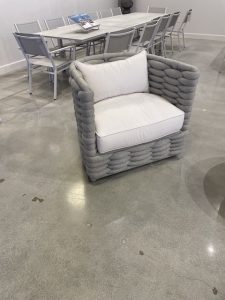 Friday night we returned to Bubbles and Pearls and it was just as good this time. Next time we go there I am going to use Uber – parking on a Friday night in Walton Manors is hideous ! so why bother driving when you can Uber it ?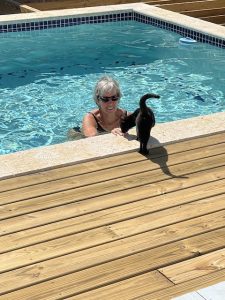 Dear Jane held the fort while we were away – looking after Rudge and Brian and of course checking in on my Mum as well. A big luxury not having to organize any of that. Of course after we got back she has worked so hard alongside me  packing and sorting through the house. There is still a long way to go but we have made huge strides so far. She is flying home on Saturday – that month has passed so quickly – and of course I will miss her terribly but she will be back in the summer.
I love to recommend a good book as you all know and this week is no exception. I read ' I May Be Wrong – And Other Wisdoms From A Forest Monk ' by Bjorn Natthiko Lindeblad
It is a wonderful book – the story of a man who never really fitted into the corporate life he found himself so he left and became a Buddhist monk for 17 years. He then left monastic life and eventually married back in Sweden  – he was then diagnosed with ALS or motor neurone disease and had an assisted suicide in January of this year.
Here is a link to the article I read online which led me to buy the book .
It is an uplifting and meaningful book – and for me the timing was absolutely right. We were kept waiting for our charter flight back on Saturday and I kept on calling the chap who arranged the flight for updates and became quite irritated by the wait and was not as kind and understanding as I would like to be. Well I finished the last chapters of the book on the flight home and the message was there loud and clear !! What was so very important that an hour or so's wait would matter so much – of course nothing at all. So a timely reminder to always try to be kind and caring – and a phone call to apologize to the man I had been short with. We all need a little reminder sometimes and this one for me was just perfect and timely …….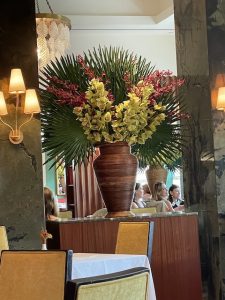 So dear readers, let's hope that all the virus shaped challenges of the past few weeks are behind us and the new website will be problem free. And a reminder to me to try and be as kind as possible and to acknowledge and apologise when I fall short.
Stay safe and see you all next week….