So here we are again – Thursday already – and here is all the latest news from Eleuthera – well our news anyway ! The second BAARK clinic was also very successful – so with the 2 weekends work 306 animals were spayed and neutered as well as vaccinated and wormed.
I went to the clinic which was held in a private house on Banks Road to get another quick picture of all the wonderful volunteers in action – which you can see below – but I also got talking to a couple and their friend outside and they told me that they were adopting one of the small puppies that had been taken there for spaying by Tanya Knowles of Mo Sweet's Bakery in Palmetto Point. They were abandoned puppies that Tanya took in and fostered – so it was a very happy ending. The puppy – called Honey – was off for a life in Rhode Island with clearly a loving couple who were excited to have found her and offer her a great life.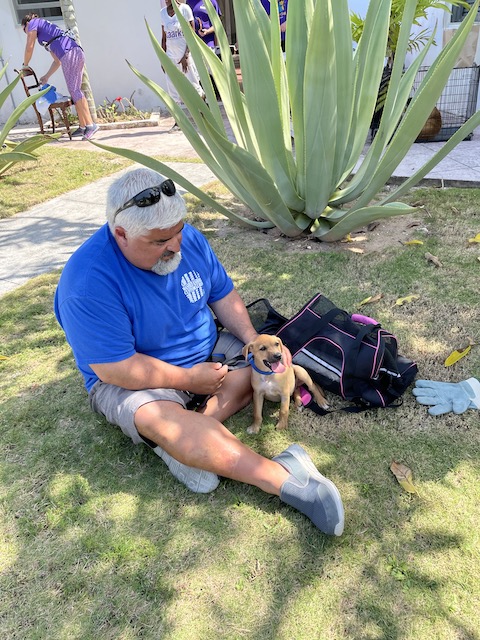 The number of stray dogs here does need controlling and this is the best way to do it…..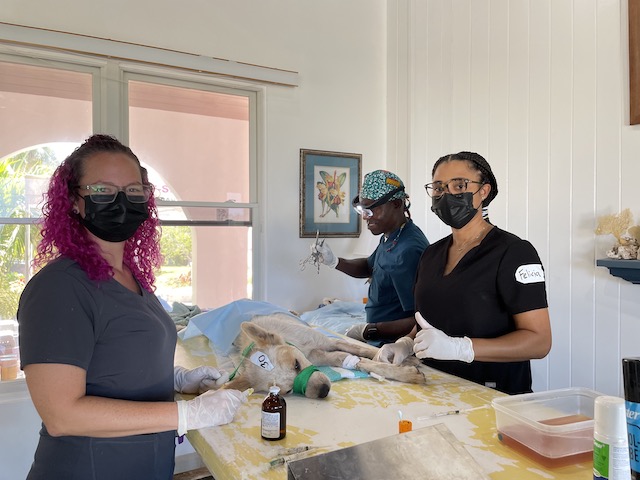 The pop-up shop at the Island Farm was also very successful -I bought a great sarong with flamingos on it and my order is in for the swimsuit and matching wrap. It sounds like the range will stocked in the future at the farm which will be an added attraction to the great facility that it already is.
The range of freshly baked products continues to be excellent and the fresh produce is really great – fresh herbs and greens are always abundant. Of course they also stock beer , wine and spirits as well – plus it is somewhere where I can return my empty beer bottles to which they use for bottling tomatoes, sauces and oils. It is wonderful how the farm has developed over the years that we have been here – it really is a thriving successful and well loved spot.
And now news that I have been waiting to be able to tell you for a while ! We have finally been able to break ground this week on the foundations for our new house. We had a hold up because there is a new requirement when you are clearing land – whether for construction or not apparently. You have to have a Certificate of Environmental Clearance which is issued from Nassau. We had no knowledge of this new requirement when we thinned out the vegetation and cleared the area where we were putting the house so it came as a bit of a shock to hear that an officer for the Department of Environmental Protection would be coming to do an inspection.
Well he duly came over and realized that no-one – including the planning department and the Ministry of Works had any prior knowledge of this requirement – but long story short we did get the Certificate and now it is all systems go !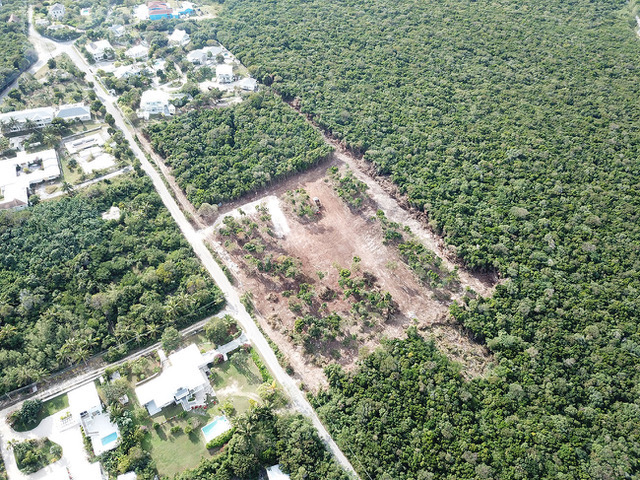 It is funny to be the people that the house is for – of course we have worked on the construction of around 70 properties over the years that we have had our construction company – but never for a home for ourselves. We designed and built the rental houses at Governors Estate and the apartments at Anchor Point for ourselves – but it is very different when it is a project that you are actually going to live in. We are very happy with the design – it is a 2 bedroom house with a large open plan kitchen and dining area and a separate pantry and laundry room off the kitchen. A nice sized living room off the kitchen diner and of course a garden room now that we have become used to one ! One of the best features will be a 70,000 gallon water cistern which will be under the house – strange the things you find yourself getting excited about – right ?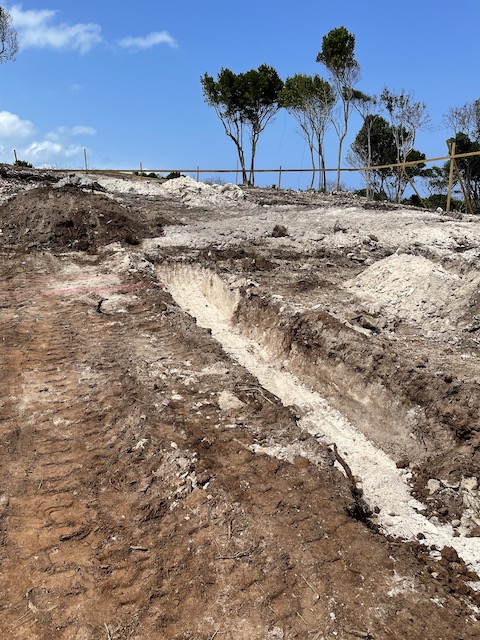 So over the coming months I will keep you up to speed with what is happening at Sprawling Towers – just let me know when you get bored !!!!!
We had a trip down to Rock Sound last week and as a reward for accompanying Bob he promised me an early dinner at Frigates. It was delicious – grilled grouper and grilled shrimp with very nice vegetables.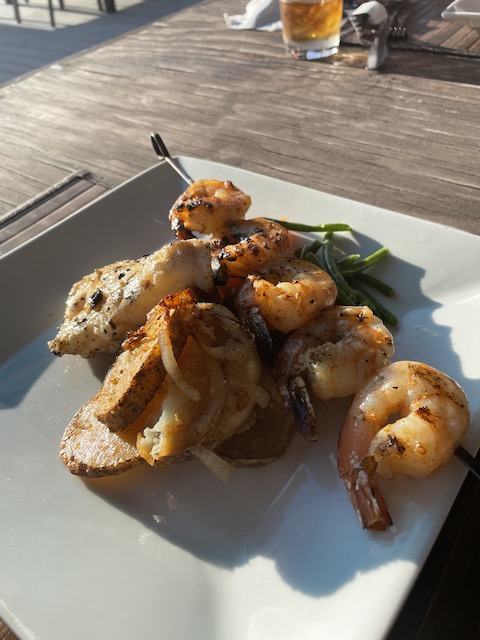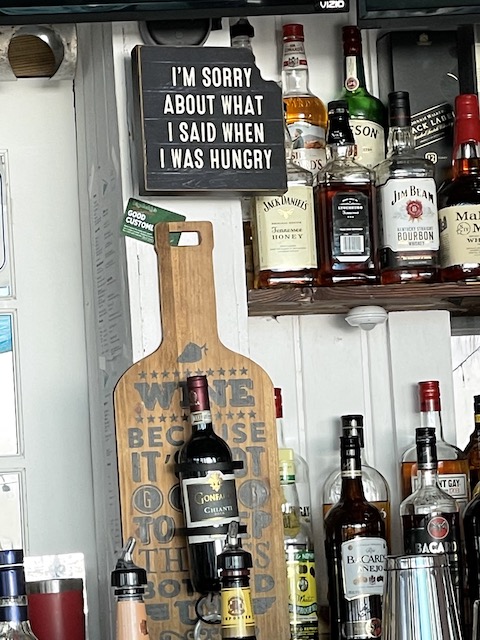 Have a great week and stay safe – be kind wherever you can …..