News this week that the Colmans got jabbed in Eleuthera. Yes – we have the Covid vaccine here – thanks to the government of India who donated a lot of vaccines to the countries of the Caribbean – and so we have had our first part of the Astra-Zeneca vaccine.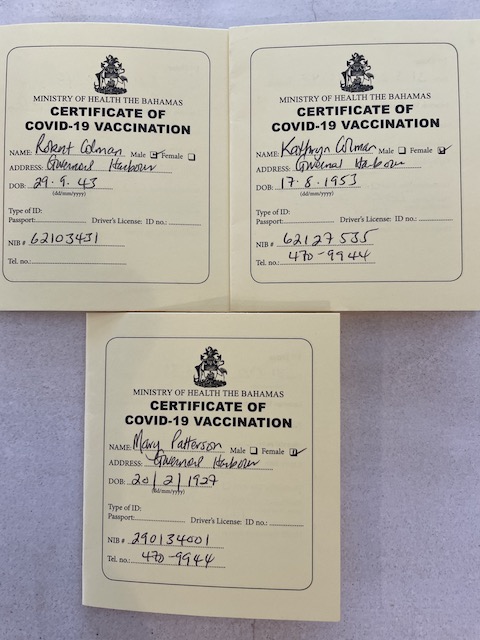 We heard last Sunday that a certain amount of doses were being brought to the island and that it was for front line workers and those over 65 – yippee – that meant us. I called the government clinic in Palmetto Point and registered over the phone and was told to arrive between 9.30 and 10 the next morning. Well we decided to get there a little earlier – 9.15 and the place was already jam packed.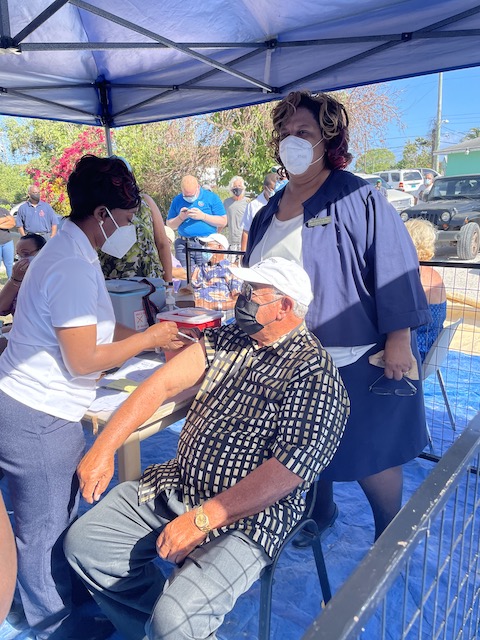 We got properly registered and waited until we were called – by having my Mum with us I have to admit that we probably got special treatment. I got a wheelchair for her from the clinic and as we were all waiting outside they allowed us to take her into the shade and slipped us in !
I know that not everybody is that keen to get the vaccine but certainly the people in Eleuthera seem pretty keen. I feel sure that in the future unless you can prove that you have been vaccinated then international travel will be much more difficult.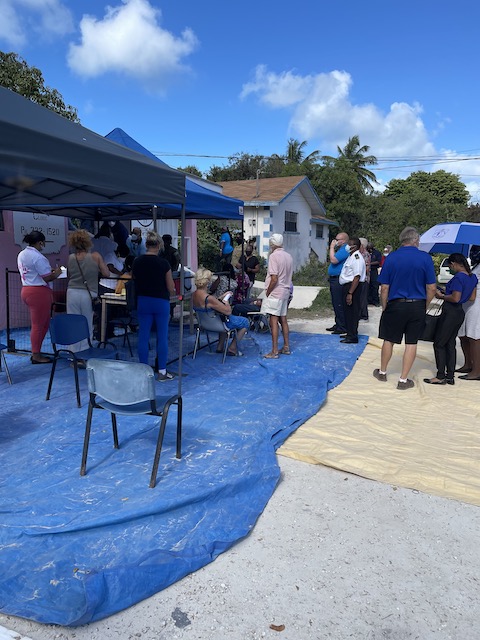 It was a great day for me – surprise vaccination and a long overdue haircut !
Work is progressing at Sprawling Towers – the footings have been poured and in the next day or so they will start laying the blocks. On Saturday we are looking forward to a meeting with Ethan from the Levy Preserve about the planting plan for the land around the house. It will save a lot of time, money and wasted effort by talking to someone who really knows what will work well regarding the trees we plant…..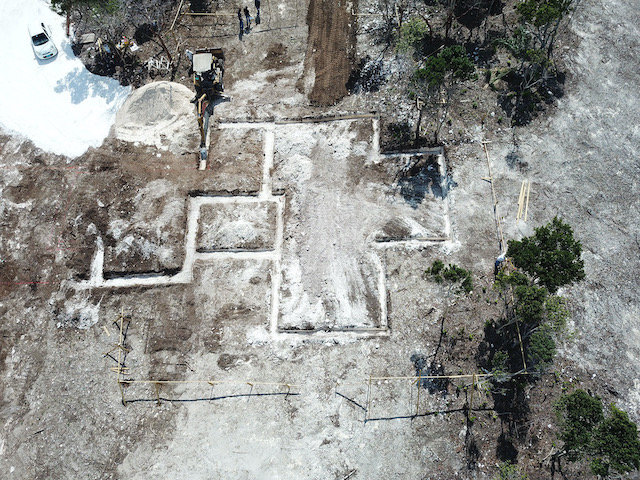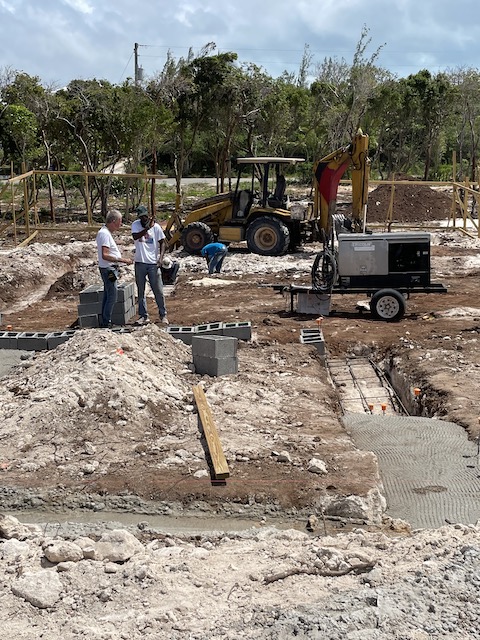 I am so excited about our new home – every night before I go to sleep I walk around the new house and gardens in my head – I feel like I already know it so well !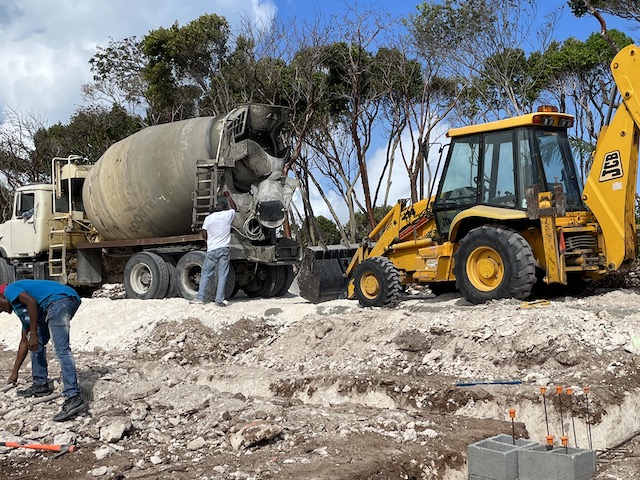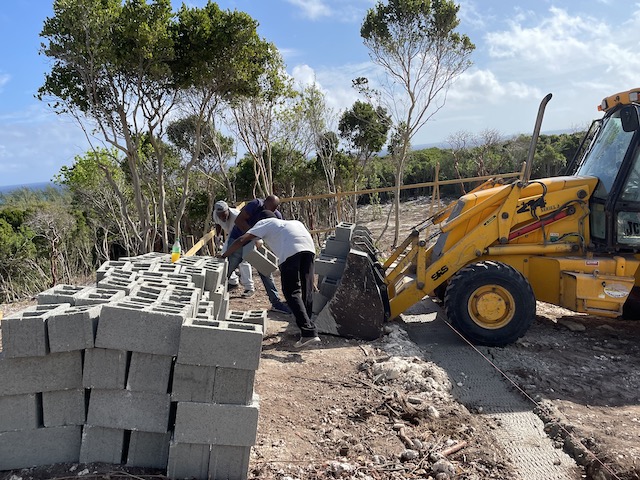 Well this weekend is of course Easter and we are looking forward to having a couple of days break and talking about the new house !! But we wish you all a Happy Easter and a a safe time if you are traveling…..