Well as you the know the last couple of weeks I have been promoting the BAARK clinic and now let me tell you a success story for BAARK here in Eleuthera. Bob and I visited the clinic being held in Hatchet Bay last Saturday and were so impressed with the whole set up – there were dogs and cats in crates all over the place – but totally organized.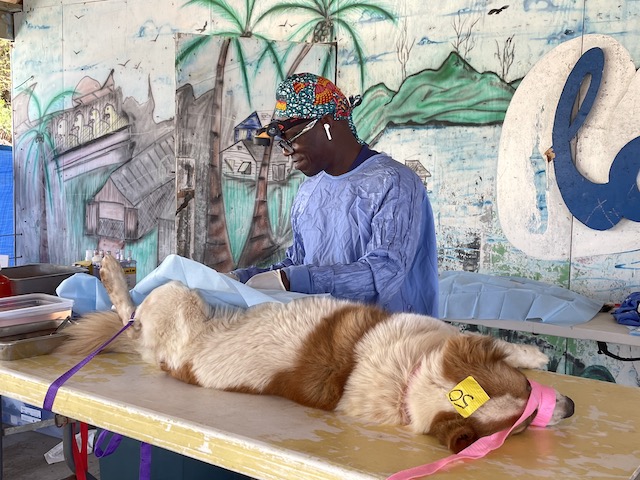 The clinic did a really impressive total of 176 spays and neuters of dogs and cats over the 2 1/2 day clinic. And it looked like it ran like clockwork. There were lots of volunteers rounding up and catching feral cats and wild dogs as well as owners bringing in their own pets. The volunteers had been setting up feeding stations for the animals so that it was easy to get them to come into the traps the night before.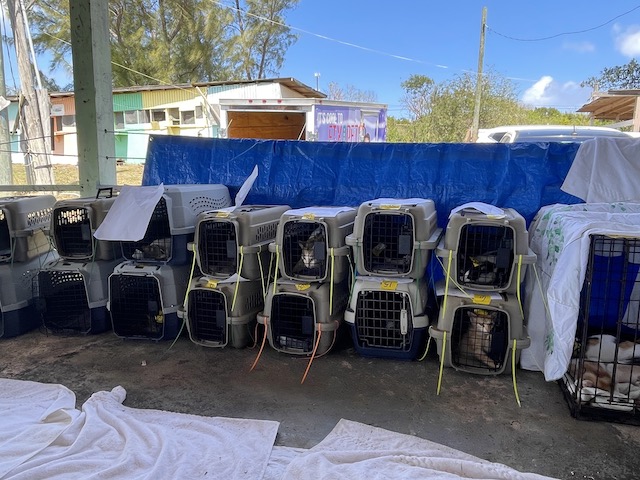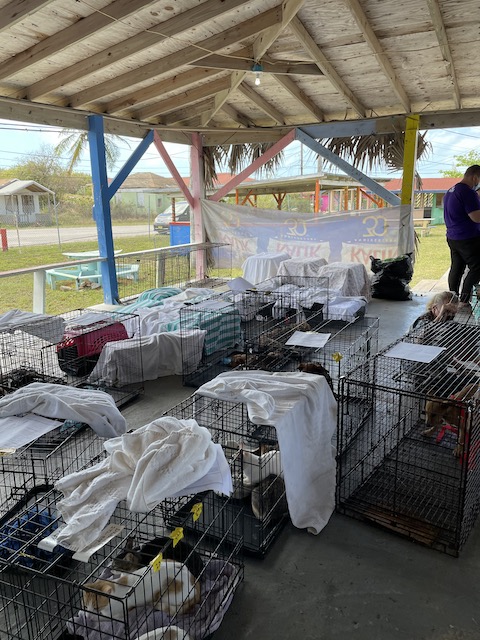 Bacchus Fine Foods provided breakfast and lunches for everybody on Friday and Saturday and on Sunday the Buccaneer took over – everybody was more than happy with the food provided by both places – important to have some good healthy nourishing food when you are working so hard for such long hours !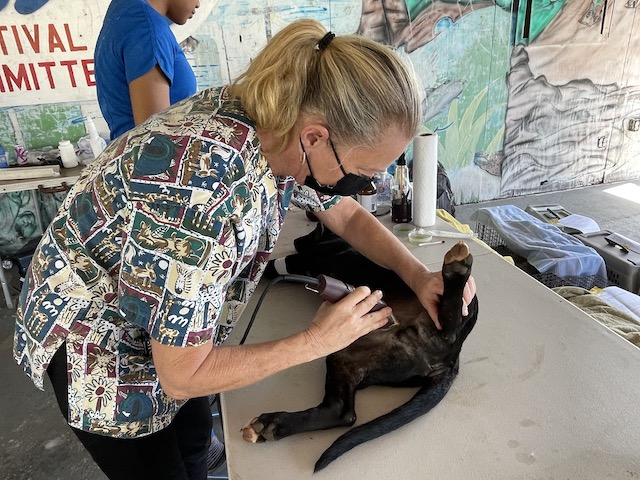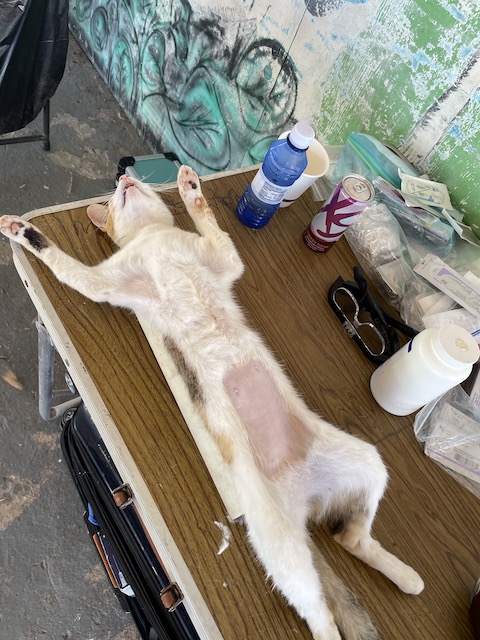 Bob and I donated the accommodation and I was delighted when Dr Solomon – the sole vet ! – told me what a great night's sleep he had in such a comfortable bed ……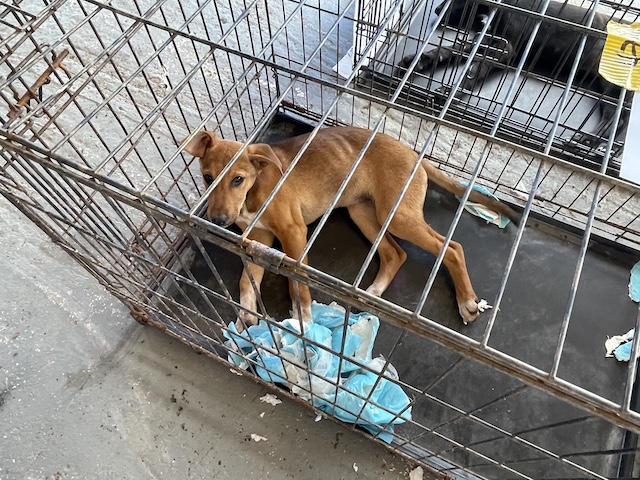 They are all back to do it again this weekend here in Governors Harbour so do please spread the word….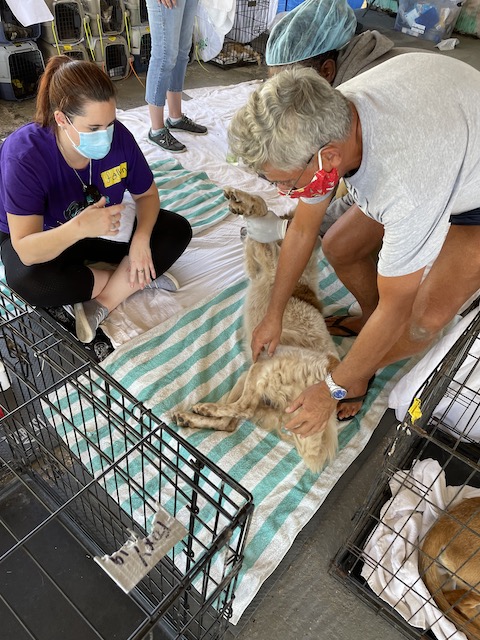 After visiting the clinic we went on up to Gregory Town. Pam Thompson at Island Made Gift Shop had made some great handprinted face masks and I wanted to get a few …. She is such a talented and original artist – I am a big fan !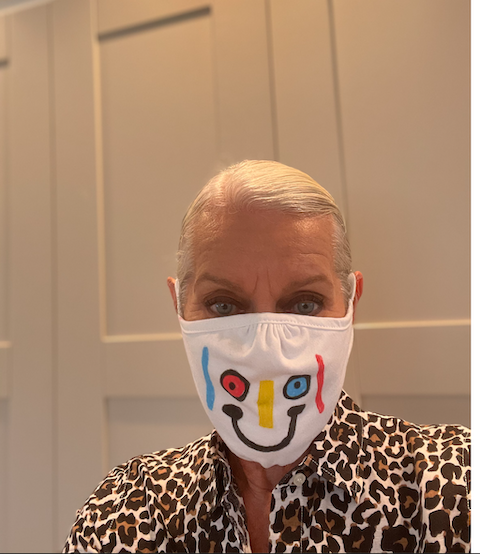 Then of course it would have been crazy to miss a lunch at The Surf Shack wouldn't it ? Bill – the chef there – does a fabulous job – the food was so darn good I forgave them for not having any of their delicious Bloody Caesars – someone came in the day before and had 3 of them and used up all the clamato juice – never mind. We both had the crab cakes and then shared the sides of fries, asian slaw and zoodles – made with zucchini, carrots and rice noodles – such a treat. And we got in before the rush so that was good !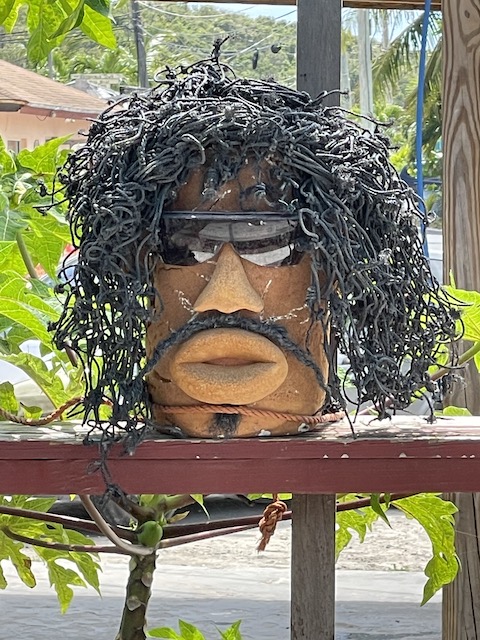 It made such a nice change to have a little outing on Saturday instead of just catching up on the chores – we felt like we had a welcome change to our normal routine.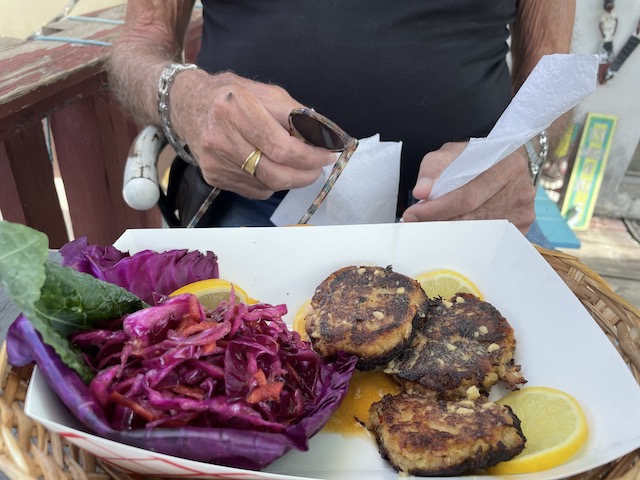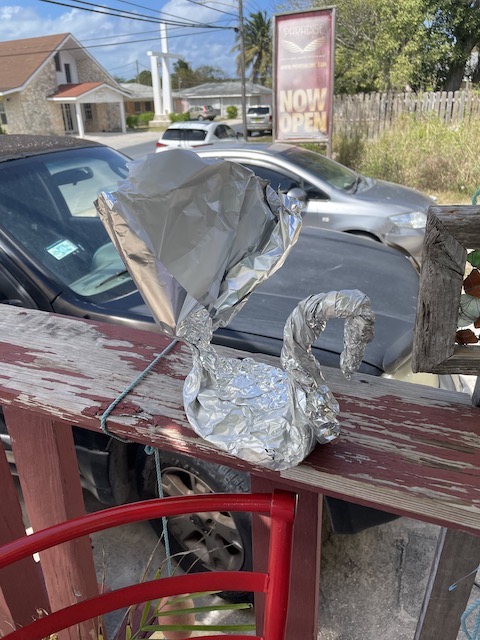 It was also good to drive on the new road surfaces here on the island. I don't quite understand if all the new stretches will eventually join up – but it is a delight to drive on I must say…. The roads as you all know who have visited here were in a pretty dire condition – the last time they were resurfaced totally was 17 years ago when we first visited the island. Since then they have have been patched here and there so this resurfacing is way overdue….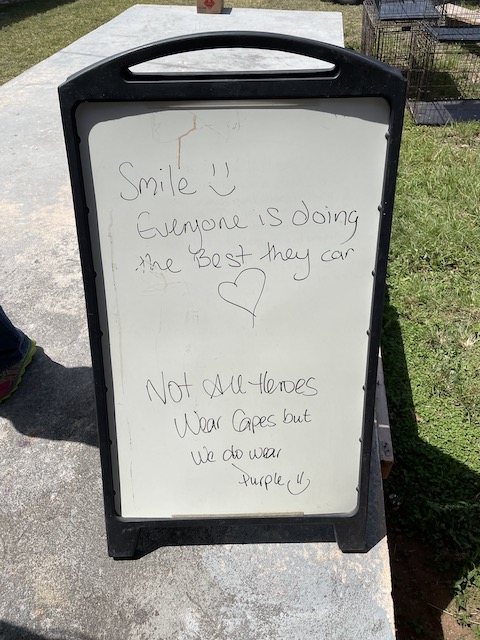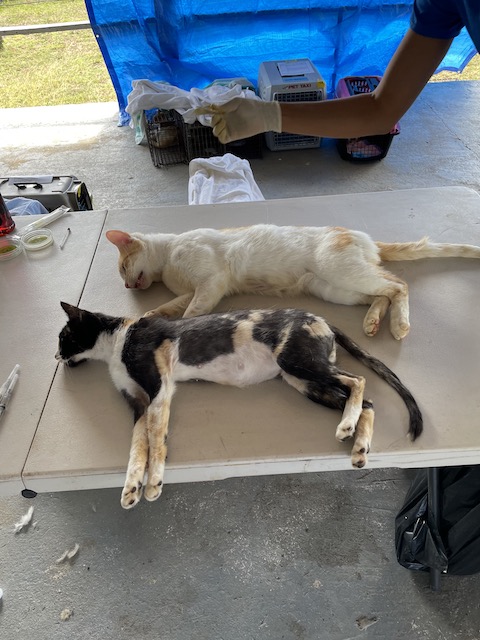 The picture at the top was taken on French Leave Beach last week – a wild and windy day !