So this last weekend Bob and I took a pre Christmas trip to Fort Lauderdale – mainly to buy the Christmas presents for the 12 children at the Exceptional Learners Centre. It is a bit of a buying frenzy – we hit the stores usually with some type of list for them – but them it just turns into a mad dash around grabbing plenty of toys and goodies. Of course this time we had to carry everything back with us as the kids break up on Friday 15th ! So the cases were crammed full, along with extra bags – thank you Watermakers Air for allowing the extra baggage !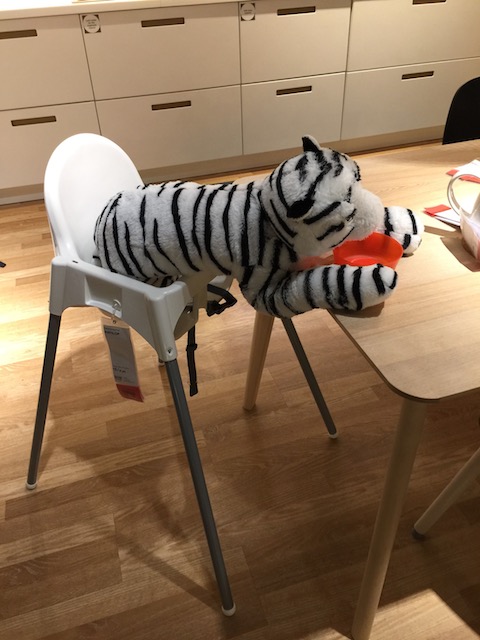 We also hit Home Depot for some new inflatable decorations – although I don't think that we will ever top the 9 foot elephant with Santa on his back that we found last year ! Pictures next week when they are all installed…..
No trip is complete without plenty of good food either – well for me anyway ! So we enjoyed great meals at our favorite restaurants – One Door East and Valentino's.
But the highlight was visiting good friends of ours – Jody and Henry – who have a beautiful home in Pompano. They are both great cooks and foodies as well – so we had a complete feast with them. Alaskan crab claws – huge and delicious with enormous baked potatoes, along with super fresh, super sized shrimp , cheeses and outrageous deserts….. Great food , great friends and Alexa as well ! – you know Amazon Alexa – you can ask her to play just about any kind of your favorite music, she will tell you a joke, time your cooking and a million other things as well. It was a really fun night.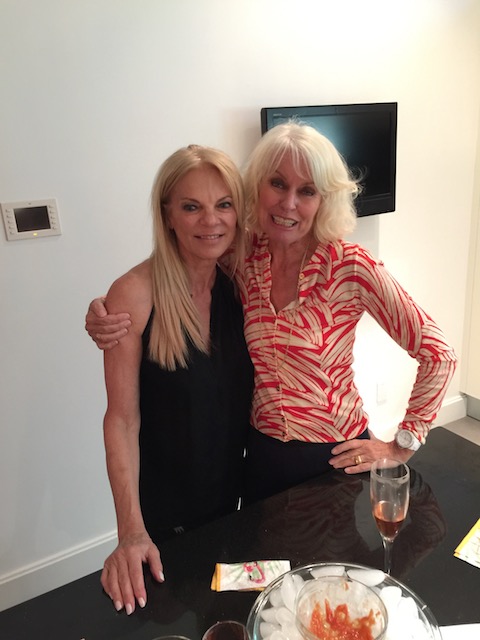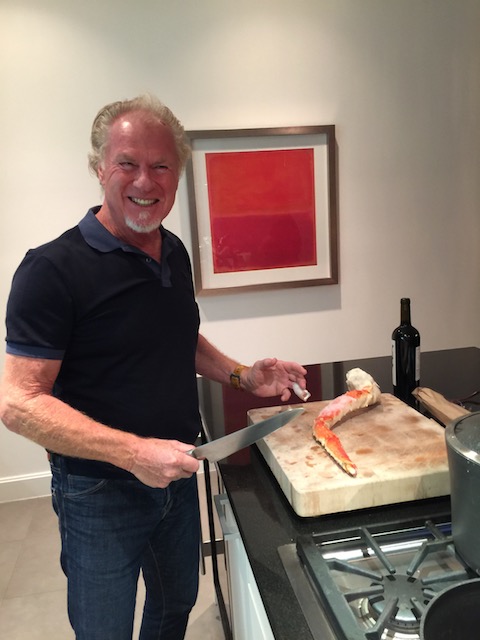 As you know, I really believe that good friends are one of the greatest riches in life and to celebrate with good food in each other's company is a joy…….. Thanks to Jody and Henry for a lovely memorable evening……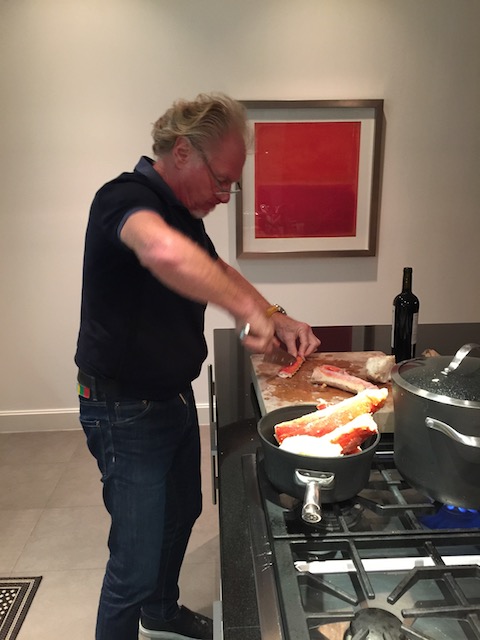 One of the tasks on my to-do list while we were away was to get a much needed haircut. At the moment that means a trip to Palm Beach – which is a bit of a schlep….. however this time we combined it with a visit to the new recently opened Restoration Hardware store in West Palm Beach. It is 3 floors of showroom and then on the 4th floor there is a restaurant and a coffee bar with outside lounging areas which we took advantage of to enjoy our coffee…… My only gripe is that now absolutely everything has to bought online – no picking up those perfect scented candles and other goodies – particularly at Christmas time – that used to make a visit to RH such a delight. But the store was great – lots of ideas and aspirational items !!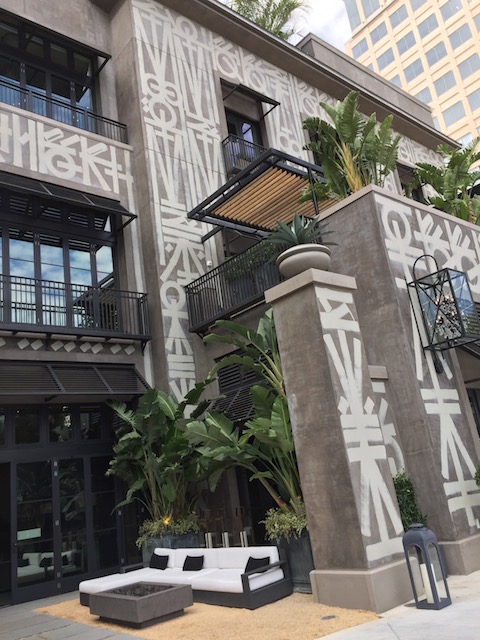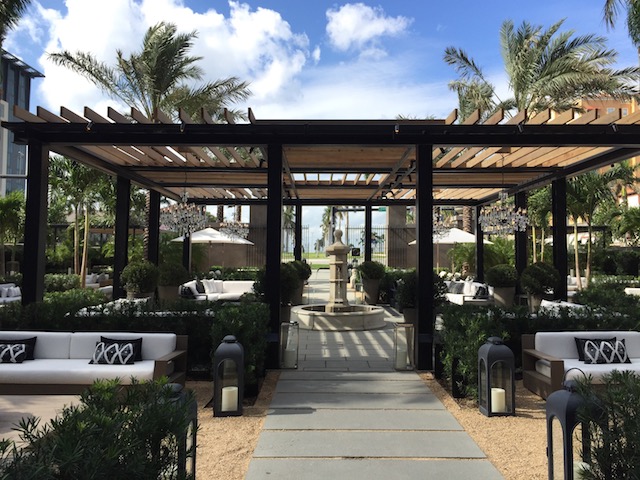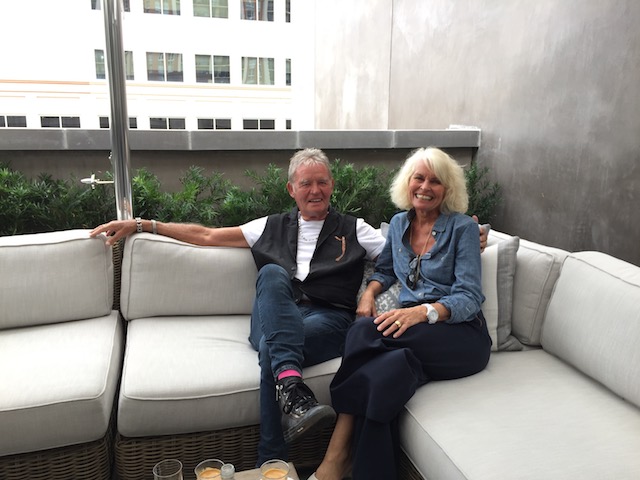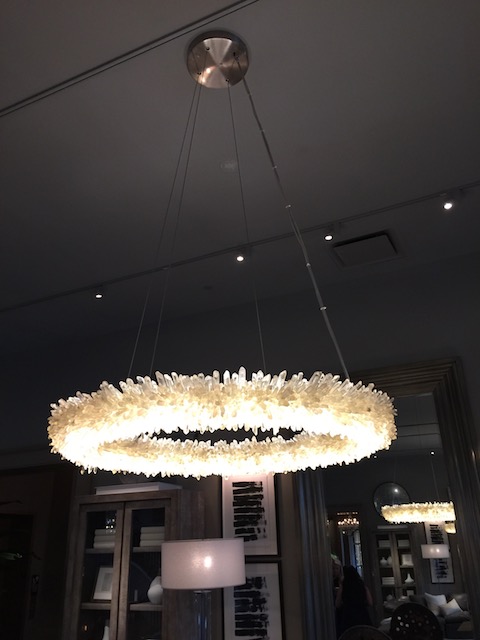 Another favorite spot we visited is the English food store – called Pond Hoppers – in Fort Lauderdale. It has been open for about 13 years and is run by a lovely chap called Rob – complete with a great Northern accent and a shop full of English delights. A short while ago I wrote about the Cadbury's Chocolate Flake bars that were such a delight. This time we bought English bacon for Bob and a couple of big tubs of sweets for Christmas sharing !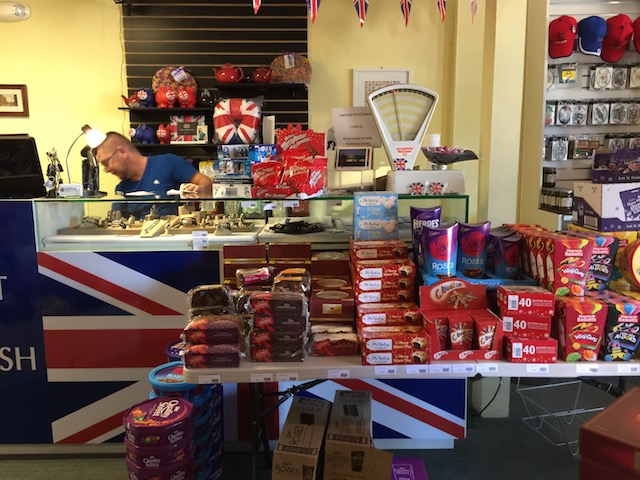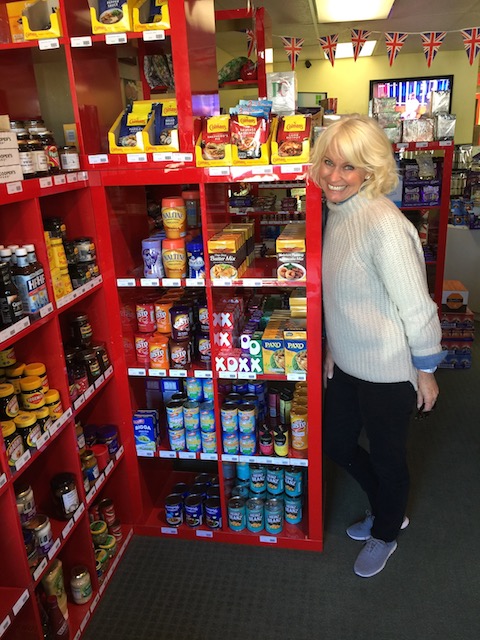 We had a very busy time and loaded everything up at Seacor for it to be shipped over here. then the fun starts – sorting and unpacking.
This week we have the Christmas Pizza party for the Exceptional Learners – so plenty of pictures of that next week……