The lead up to Christmas this year in Eleuthera with us – the Colmans – has been very busy. But now it is time to lock up the office, relax and meet up with friends and enjoy the holiday season.
This is the first time for many years that I will not be cooking a meal on Christmas Day – and I am looking forward to enjoying the fruits of other people's labors.
Our Christmas gifts to each other have been the two magnificent date palms that I blogged about a few weeks ago.
We finally got them in the ground last week and now enjoy how beautiful they look in their new home. Plenty of watering and tlc are the order of the day.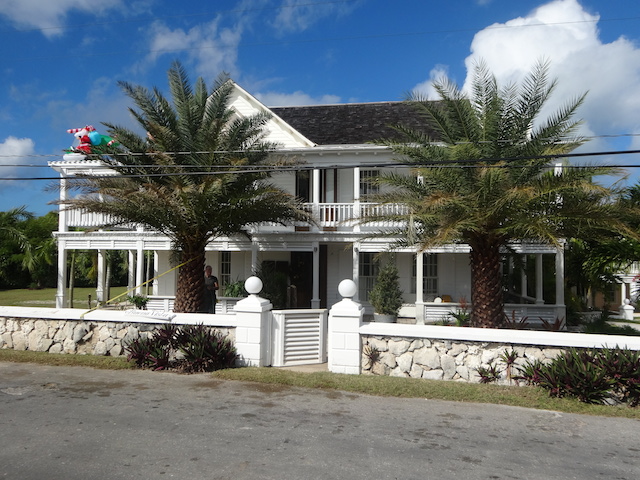 Also note the tasteful inflatable Christmas decorations on the roof ! We have had Hula Santa for a couple of years now but Bob decided to add to our collection and bought Santa landing with his helicopter – Rudolph piloting and the penguin directing operations !!!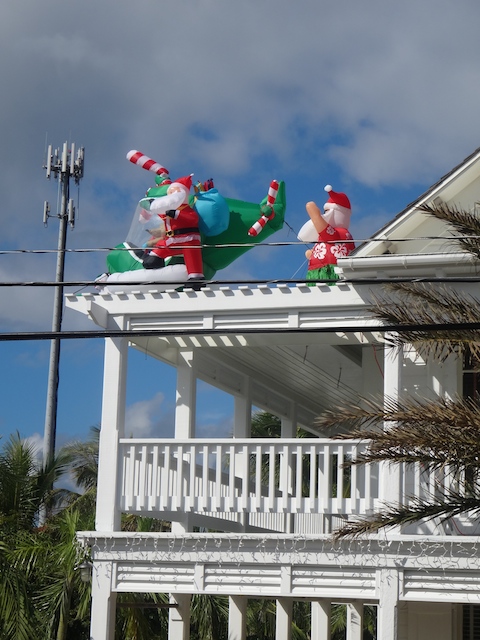 Monday this week we had our office party – 5 of us went for a lovely lunch at 1648 Bar and Grille – delicious food and a beautiful setting on the outdoor deck with views of the water……
Check out these pictures of the food !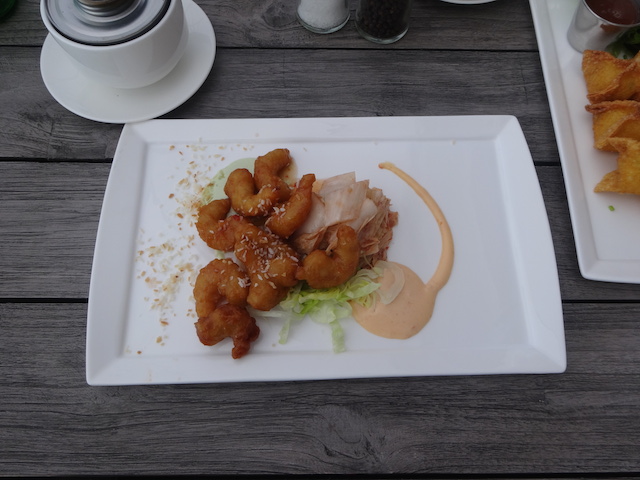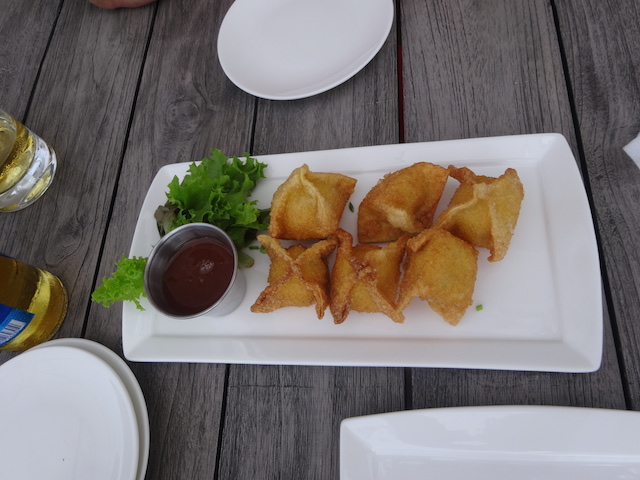 Tuesday morning bright and early I was at Eleuthera Island Farm to stock up on their wonderful freshly baked bread – and the queue was amazing ! – Like first day of the sales …..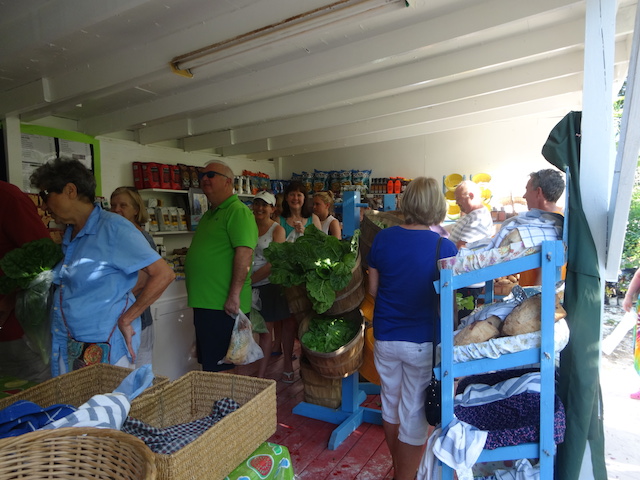 Anne Bethel who owns the farm with her husband Clyde – along with the fabulous Terica  – get up in the wee small hours of the morning to bake an amazing array of breads twice a week during the main season and the popularity of it bears testament to their skills and dedication. One of my favorite appetizers – courtesy of them is to slice a baguette thinly, drizzle with olive oil and then spread with their farm made pesto. Top it with finely chopped tomatoes and fresh basil – bake for about 8 minutes at approx 185F and you have a very impressive and tasty pesto crostini ….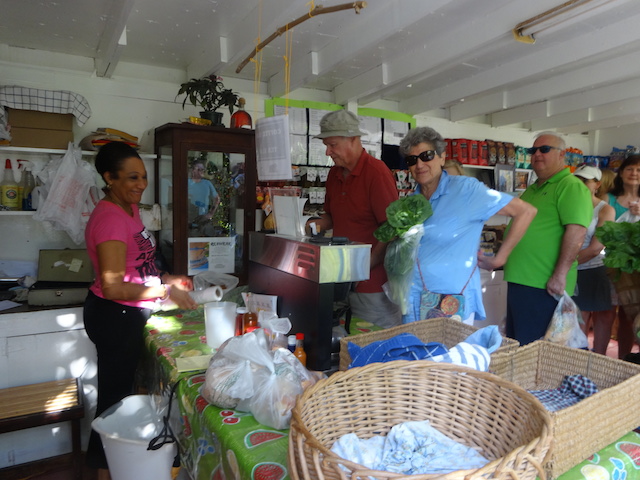 So now all the shops are closed – no more last minute dashes to pick up forgotten items – thank goodness – just time to relax and enjoy the Christmas season.
We wish you all a very Happy Christmas and a healthy and peaceful New Year – see you all next year !!